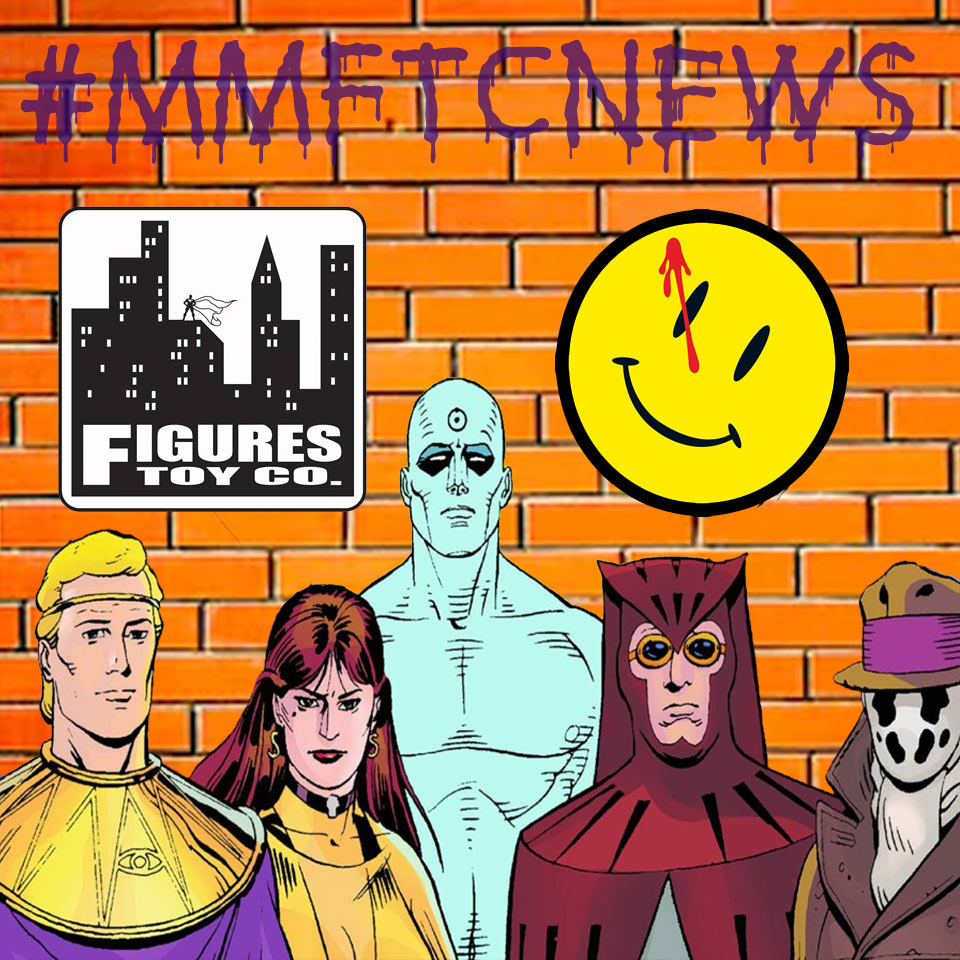 This week's #MMFTCNEWS is worthy of a front-page story in the New Frontiersmen! If that doesn't ring any bells for you, then we have just one question for you; who watches the Watchmen? Better yet, who wants the Watchmen? That's right, the cast of characters from one of the most critically acclaimed DC Comics stories ever told are getting their own series of retro figures from Figures Toy Company!
If your only knowledge of Watchmen is of the bloody button on the iconic cover of the graphic novel, then now is the time to get familiar. FTC is developing an entire line of retro figure featuring the vigilante Rorschach, the enigmatic Ozymandias, the almighty Doctor Manhattan, the cocky and cruel Comedian, and all of the other familiar faces from the classic story! Though the story has been told time and time again (including in a feature film and an upcoming HBO television series) this marks the first time that any of these tragic figures have been turned into retro figures!
With Watchmen being so prevalent in pop culture right now due to the impending release of the TV show, the release of Watchmen retro figures is huge news not only for fans of the series but for Figures Toy Company as well! FTC is bound to capture some of the crossover audience that is introduced to these characters for the first time through the HBO series, which is guaranteed to make this series one of their most anticipated of all time! Stay tuned to FTC's social media over the next few months for more news on Watchmen, as well as reveals of each character's retro figure! You can also find figures from the DC Universe proper over at Figures Toy Company today, along with series of Hanna Barbera favorites, The Three Stooges, KISS, and other amazing collectibles! Don't forget to get all the FTC updates you can handle through their social media, and get exclusive updates that aren't seen anywhere else each and every Friday at Mego Museum!
Shop for Mego on Ebay and each click supports us a little bit, thanks!