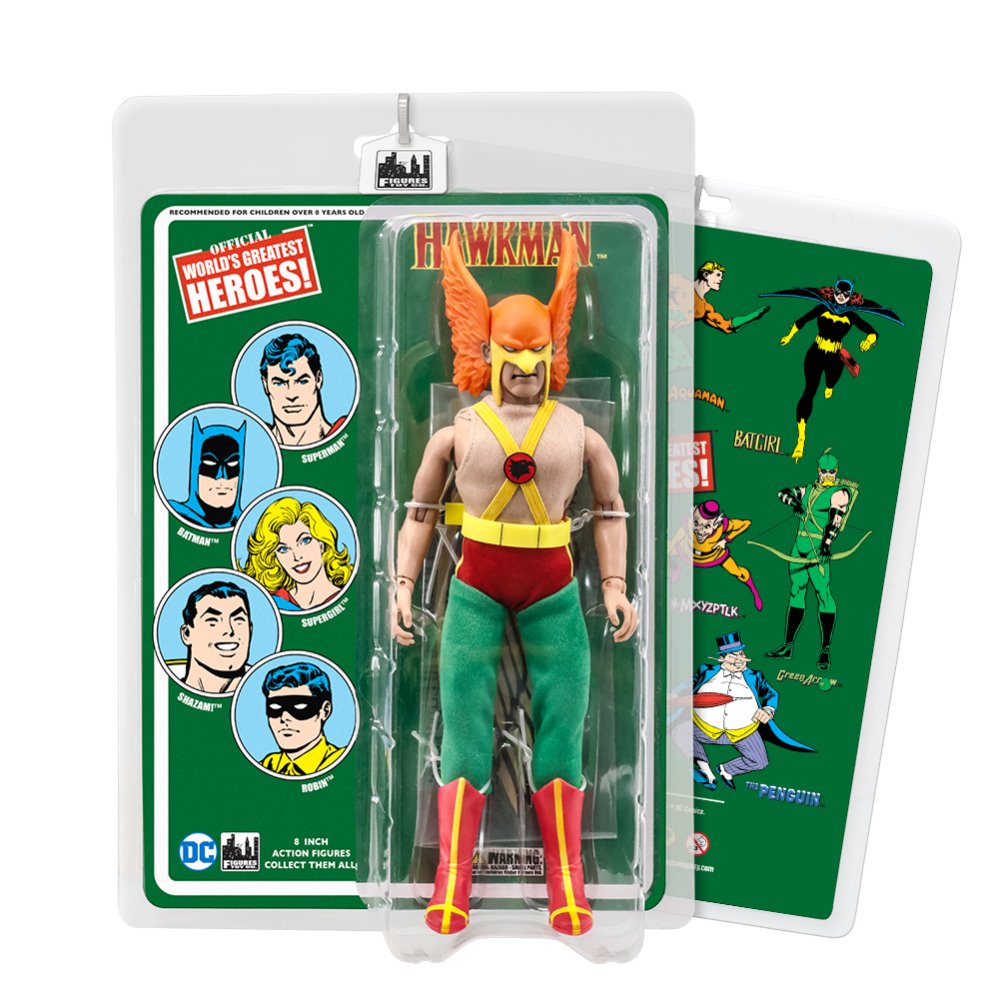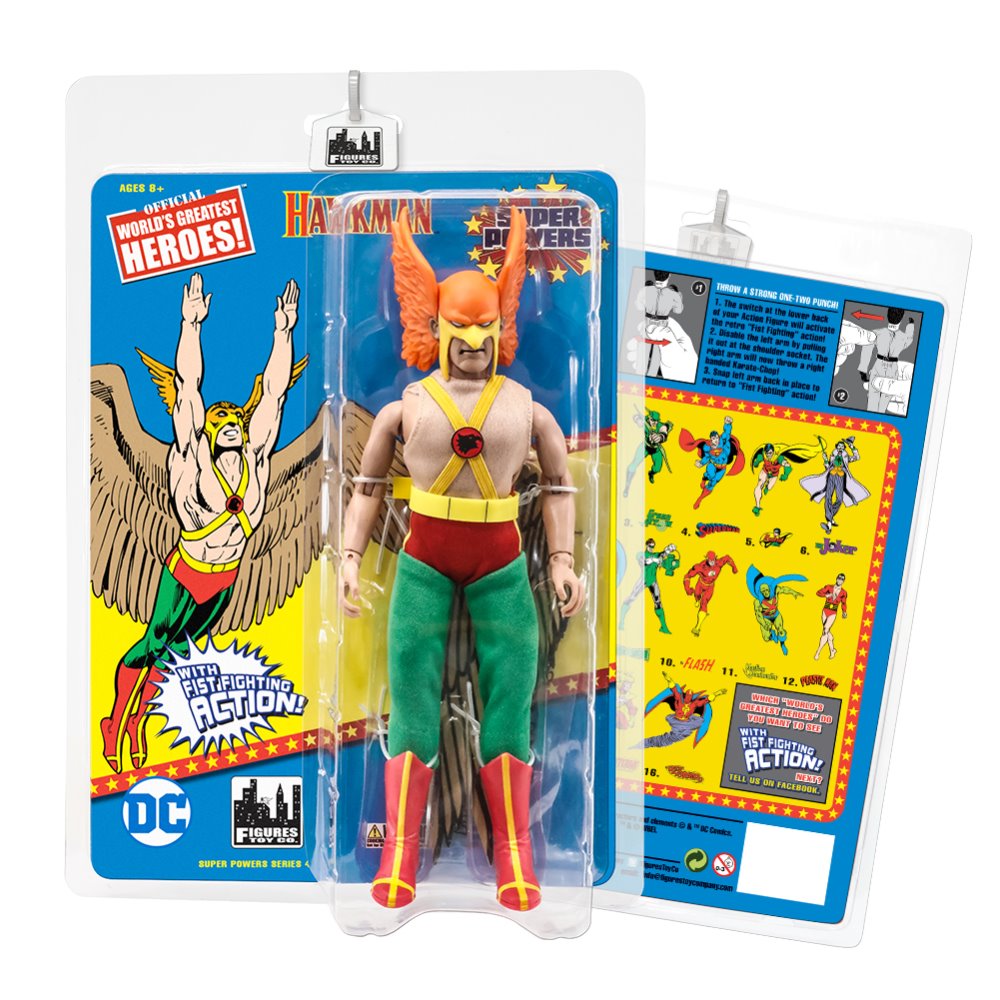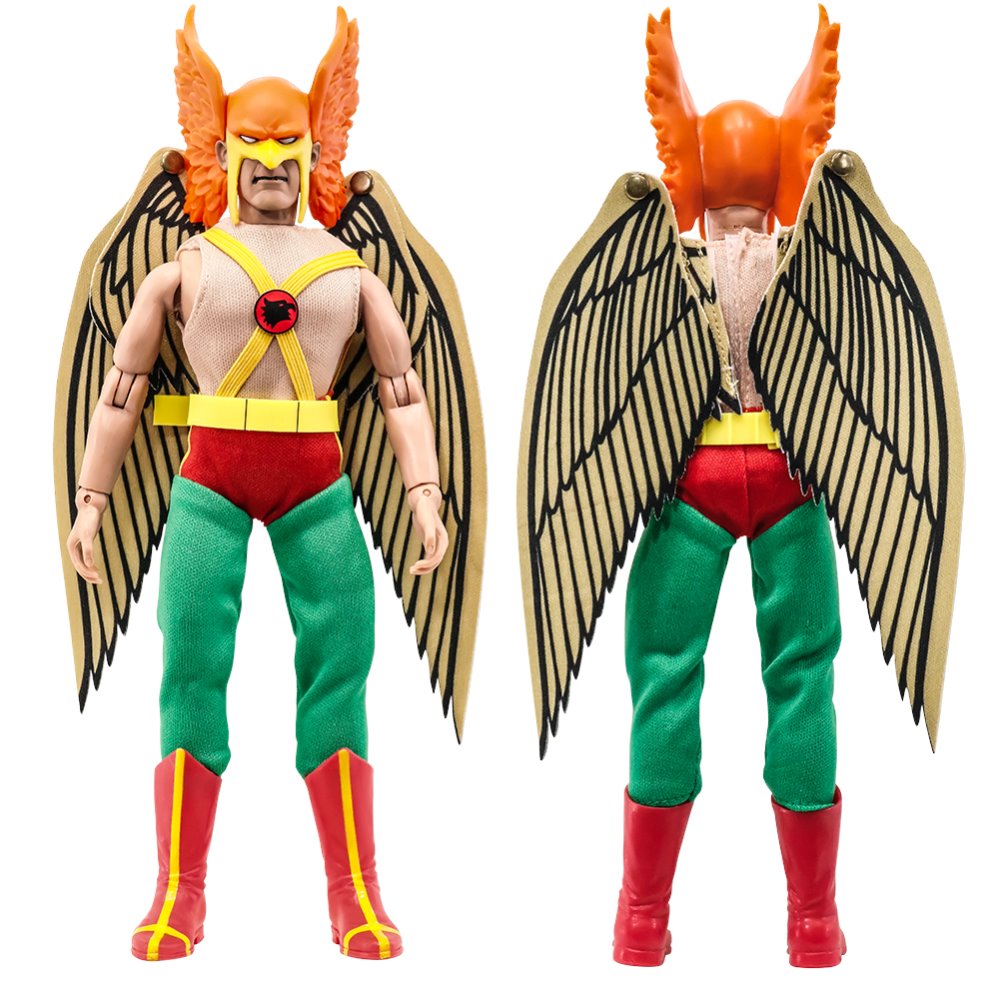 This week's #MMFTCNEWS from Figures Toy Company is a tidbit that toy collectors have been waiting for for a while now. Let's not waste any time in sharing the news that's sure to put a smile on every retro figure fan's face. FTC is expecting new stock in mid-March, and among the assortment of figures arriving to their warehouse will be two versions of DC Comics' winged warrior, HAWKMAN!
One of the most requested, most anticipated characters to come from Figures Toy Company will be pulling double duty the moment he arrives in stock NEXT WEEK!!. A Super Powers version with Fist Fighting Action will be available, as will a standard version on an old school retro style card! This way collectors can choose their favorite version of the high flying hero, or let FTC send both versions soaring to their doorstep!
Other characters from various Figures Toy Company properties will be announced in the coming weeks as their release date draws near. FTC has shown an awful lot to get excited about, so it will be great to see just what items retro figure fans will soon be able to get their hands on! Visit Figures Toy Company in the coming weeks from product information and availability, and be sure to browse the current selection of collectible action figures from DC Comics, KISS, Hanna Barbera, and more! #MMFTCNEWS will return next Friday with another announcement from FTC, so make sure you're on top of the news here at Mego Museum to see everything that's on the way from Figures Toy Company!