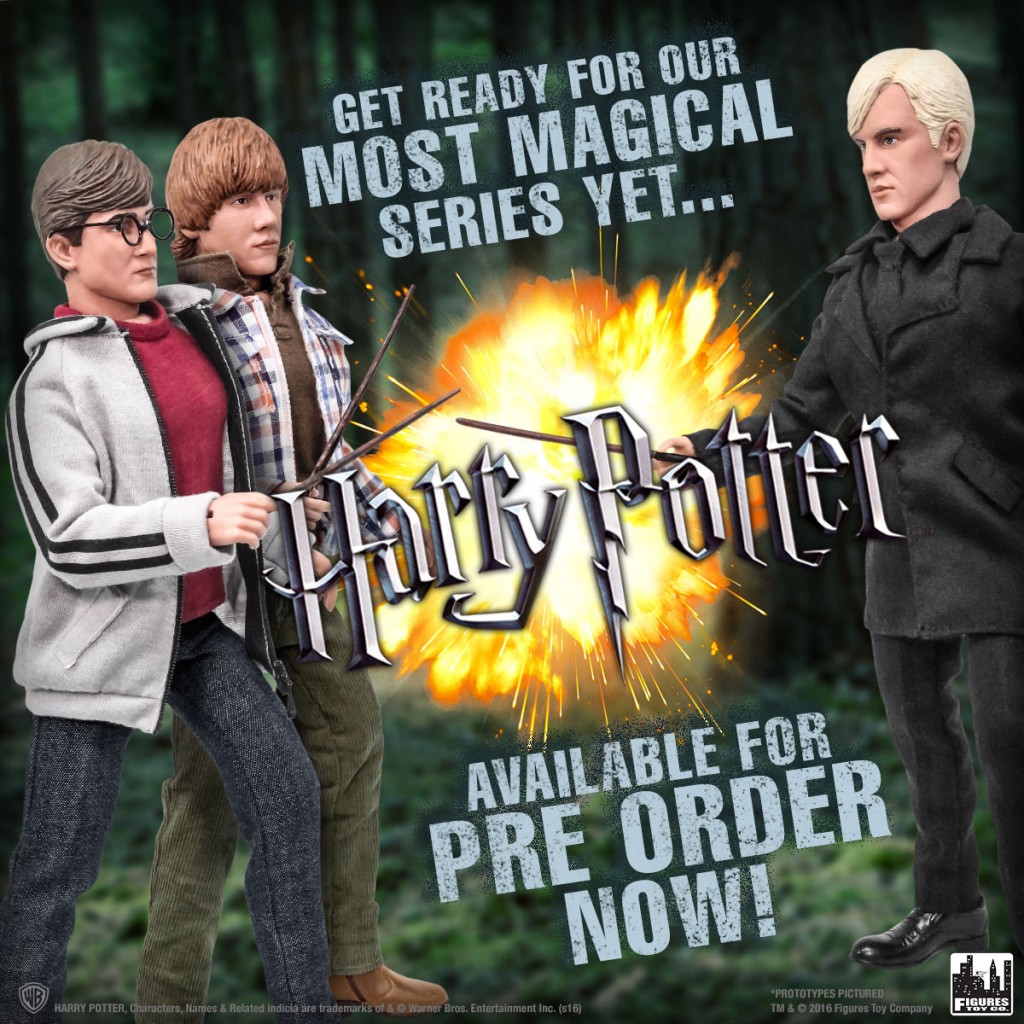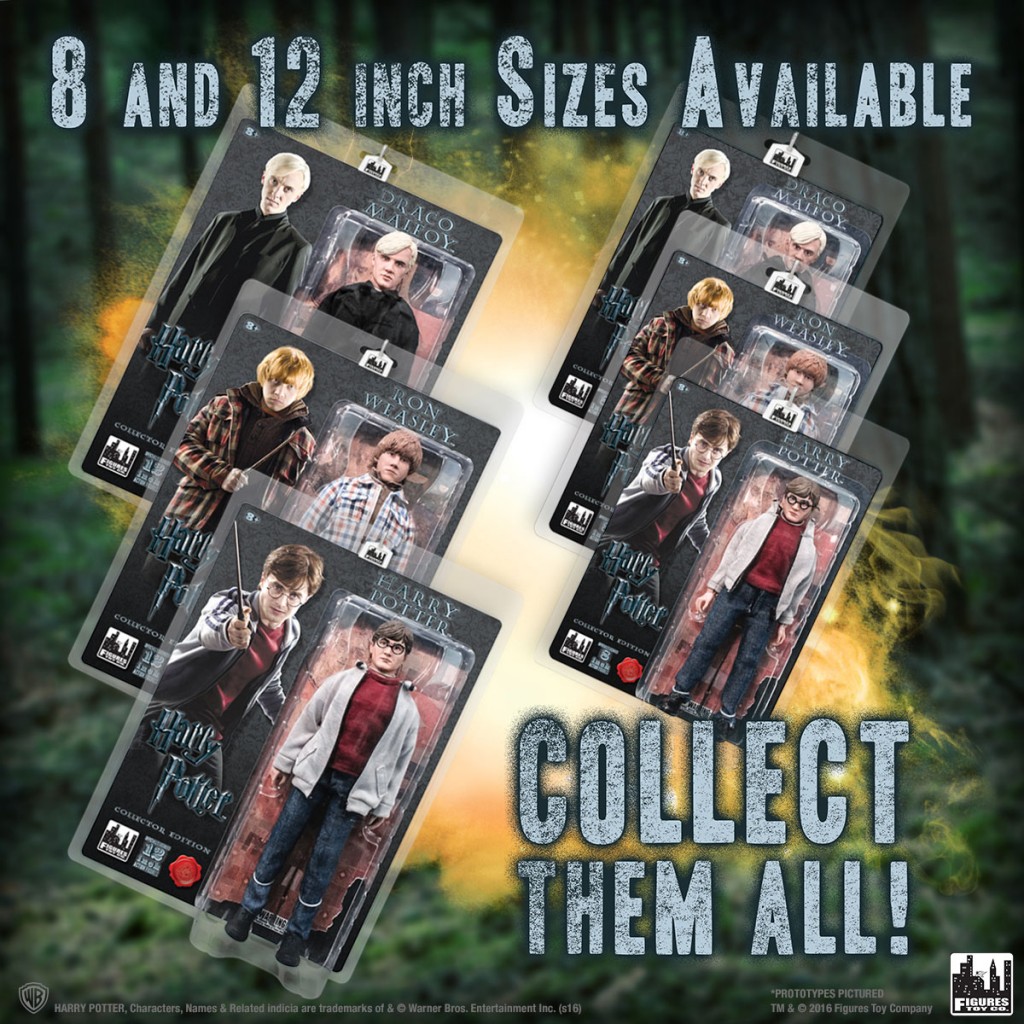 Attention all muggles and wizards! Hop aboard the Hogwarts Express, because Figures Toy Company is about to cast a spell upon collectors everywhere! The makers of your favorite retro figures are proud to announce that pre-orders are now being accepted for their new Harry Potter series of figures!
Three of the most famous characters from the world of wizards and wonder have been made into retro figures, and all three will be released in both 8 inch and 12 inch figure types! The first ever retro figure of Harry Potter will be joined by his best friend Ron Weasley, and his arch rival Draco Malfoy! Each figure features an amazing character likeness sculpted by Danny "The Farrow" Anniello, as well as authentic cloth attire and a wand accessory!
It doesn't matter if you're Ravenclaw, Slytherin, Hufflepuff or Gryffindor, you will not want to miss these magical figures! Visit Figures Toy Company today to guarantee yourself your own piece of Harry Potter history! Place your pre-order now so that you're one of the first to receive Harry, Ron, and Draco when they arrive in late February! Want more exclusive news about Figures Toy Company products, releases, and more? Use the hashtag #MMFTCNEWS every week on social media and those updates will magically appear!
More news like this every week in our newsletter Subscribe today!
Join us at the world's only dedicated Mego Forum.
Follow the MegoMuseum on Twitter