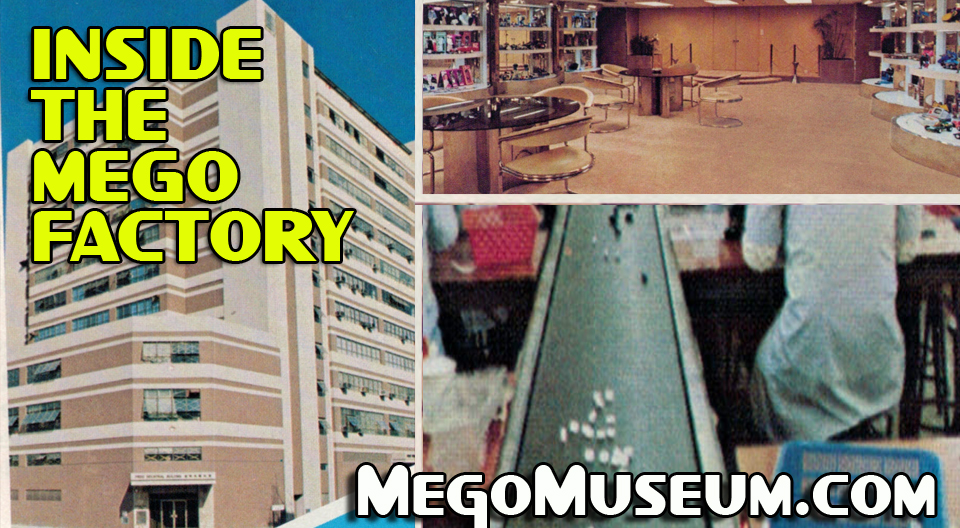 Every Mego collector has probably wondered at one point what the Mego factory looked like and how everything was made. Thanks to this rare document (the 1978 Mego International Shareholders Report to be exact, which we'll soon share) we have a glimpse into the Hong Kong wonderland that was Lion Rock.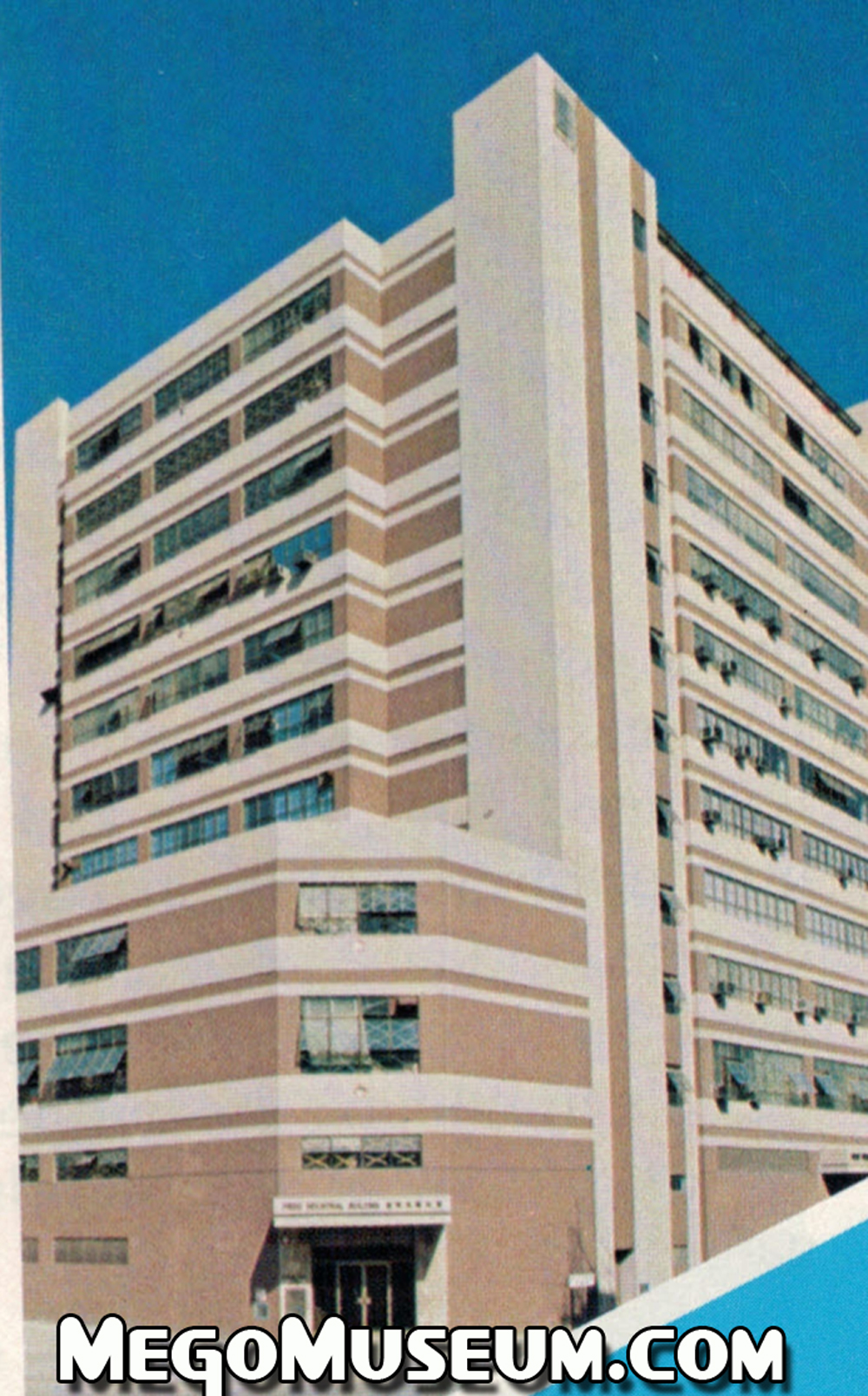 This is Mego's fully operational 250,000 square foot factory, shipping, warehousing and office building in Tuen Mun. Hong Kong Island was home to Mego's subsidiary Ronald Trading Company which specialized in dolls and toys specifically for the European market.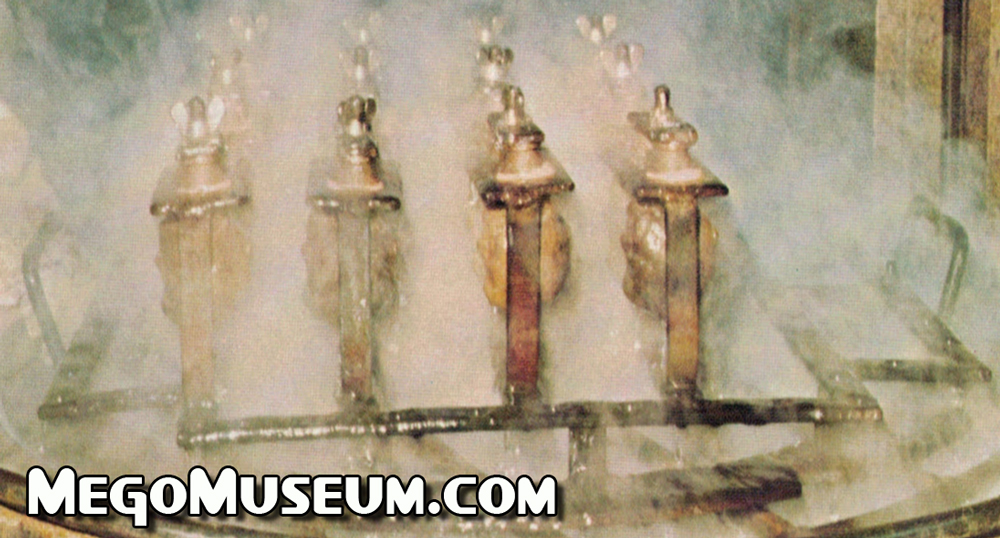 These are vinyl rotational head molds cooling. The photo states specifically that they are Superhero heads and we soon discover which line they are from.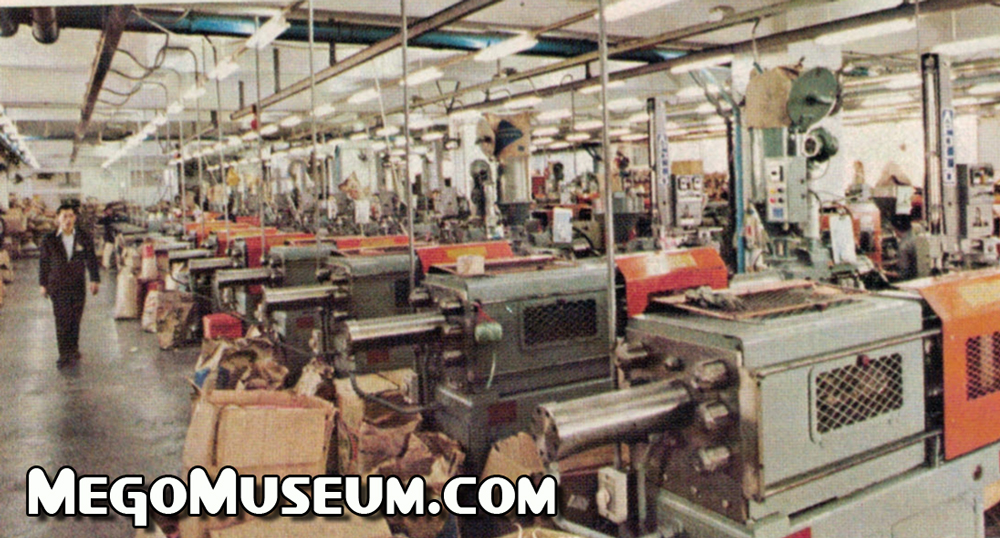 These are the injection molding machines that made your favourite childhood toys and likely many of the vintage items in your collection.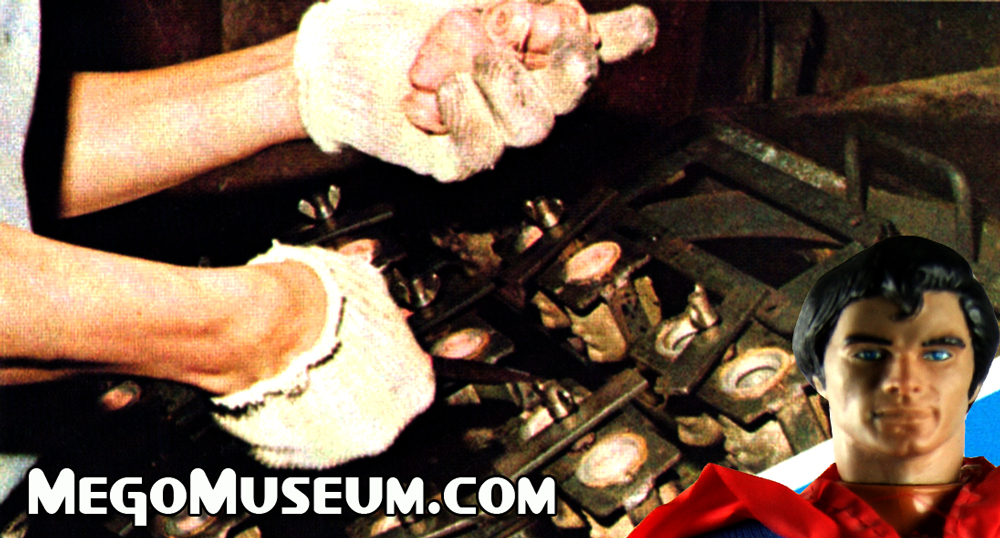 This show shows unpainted heads being pulled from the molds, these appear to be Mego 12″ Superman heads, considering this is 1978 that completely jives with the movie as these photos were taken in 1977.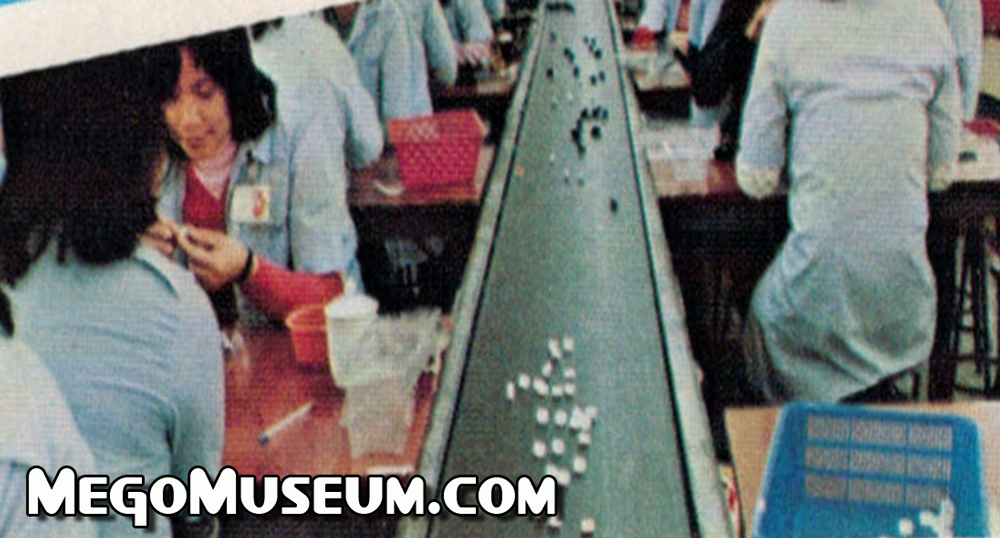 Items are then sent down to the production line, if I had to guess these are Micronaut pieces.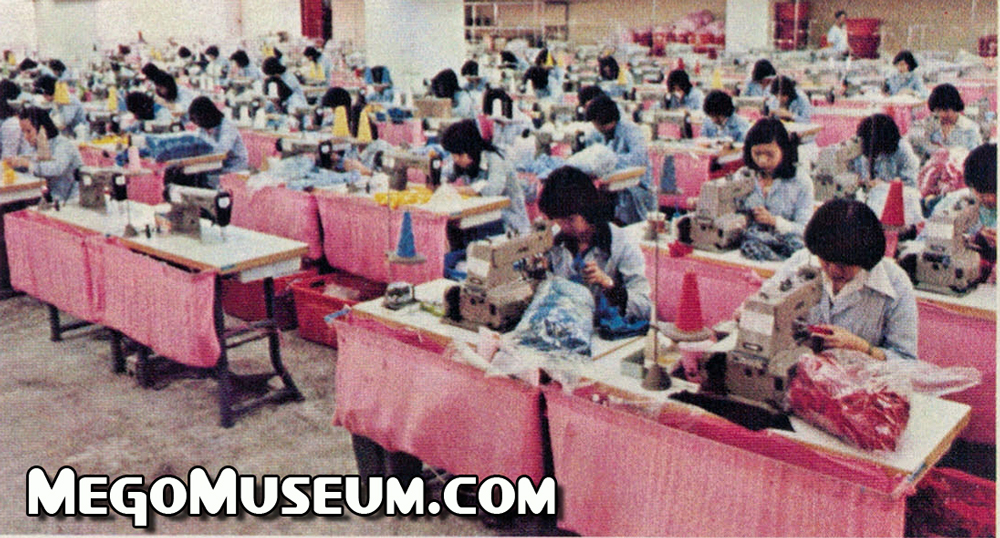 Here we see the textiles division and it appears that the project is Superman outfits. That's a lot of red, yellow and blue. The brochure claims they produce 10,000,000 doll outfits a year.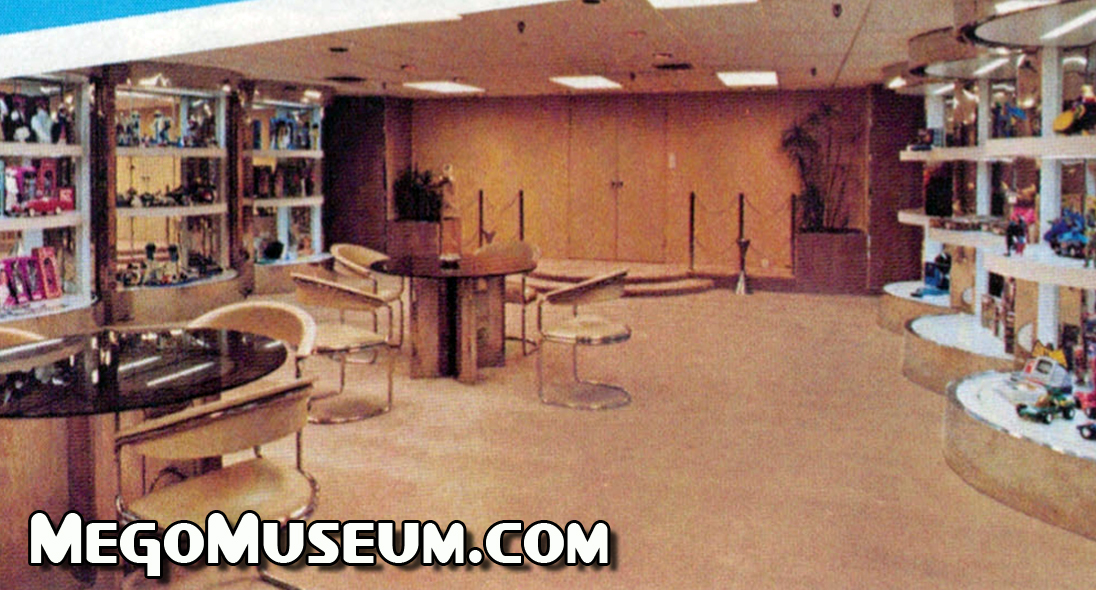 Here is the Ultra-Modern shown room showing many of Mego's greatest hits. The six columns revolve electronically.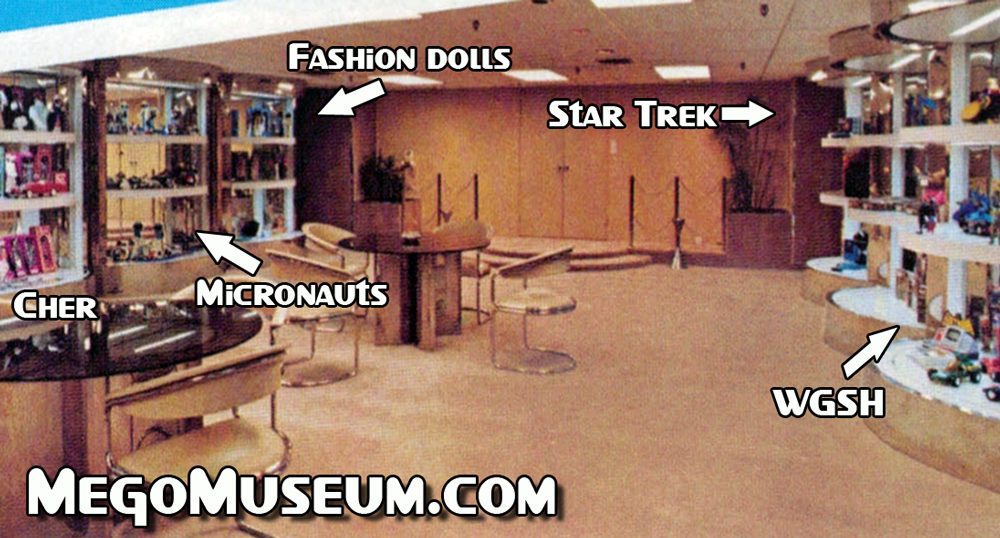 Here's a handy map of the items.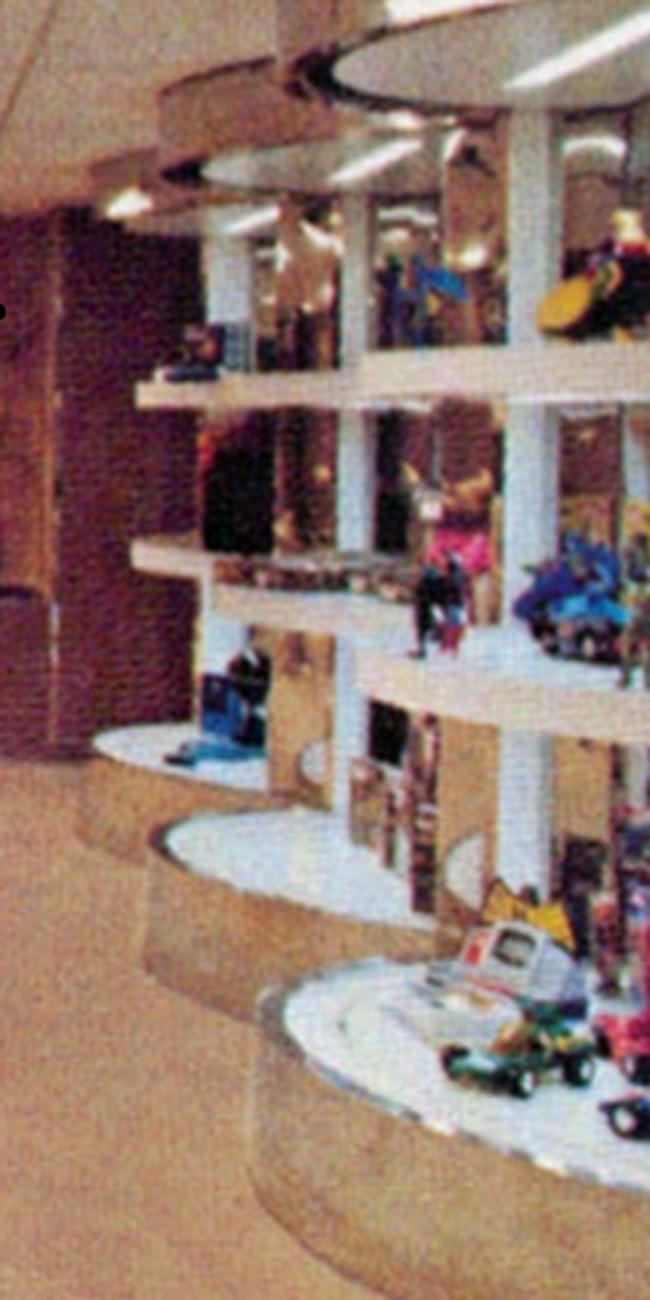 Digging that minty Green Arrow car at the bottom!
Discuss this on the Mego Forum!