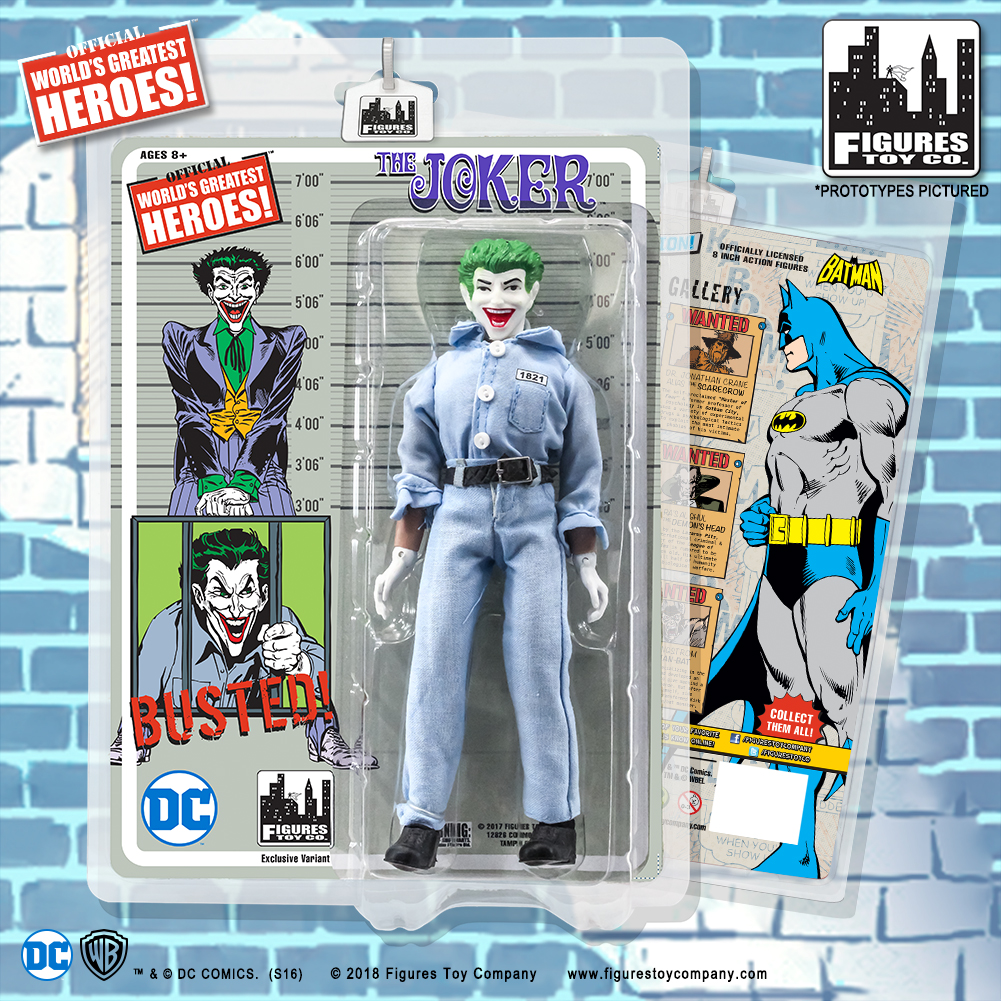 The two notorious supervillains were previously released as Prisoner variants to coincide with FTC's fleet of DC Comics vehicles. The only way you could get Penguin was by purchasing the Mobile Bat-Lab, and Joker was the figure included with the Gotham City Police Transport Van. Now, for those who haven't had a chance to purchase those sets of wheels, these two catastrophe causing crooks are being given solo releases. Even their packaging shows them behind bars!
If you'd like to have these villains serve their sentence in your home (rather than risk them breaking out of Arkham Asylum again), there's good news. Figures Toy Company already has them in stock! There are also plenty of law abiding citizens to collect at FTC as well, with a slew of superheroes ranging from the Caped Crusader and Man of Steel to Dr. Fate and Firestorm! There are also new figures expected in stock very soon, so make sure you don't miss #MMFTCNEWS in the coming weeks for previews of what's to come, as well as information on when it will all be available to order!
visit figurestoycompany.com for more information!