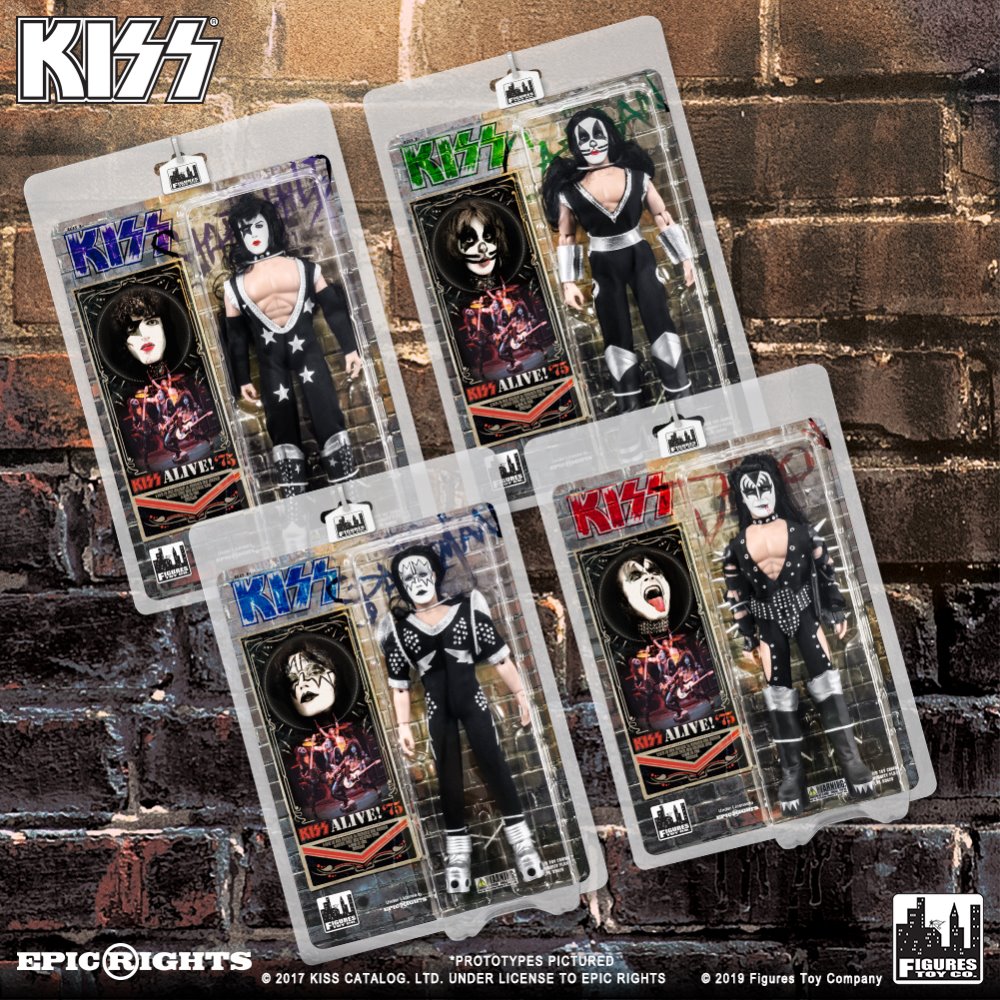 The toy line inspired by the Hottest Band In The World's history-making album has returned to Figures Toy Company! 8 inch and 12-inch assortments of ALIVE! Retro figures are now available again for all of you KISS Kollectors out there!
Originally released by FTC several years ago, the Alive! Line proved to be one of their most popular series, and quickly sold out, disappointing collectors who hadn't had the chance to take them home. FTC is giving their fans a second chance at figures based on the KISS' 1975 milestone of sound with these retro figure reissues! Each member of KISS comes intricately detailed and dressed in their respective stage outfits from the era. The designs for both the 8 inch and 12-inch series are the same, allowing collectors to choose which size they want these rock superstars in, or just collect 'em all!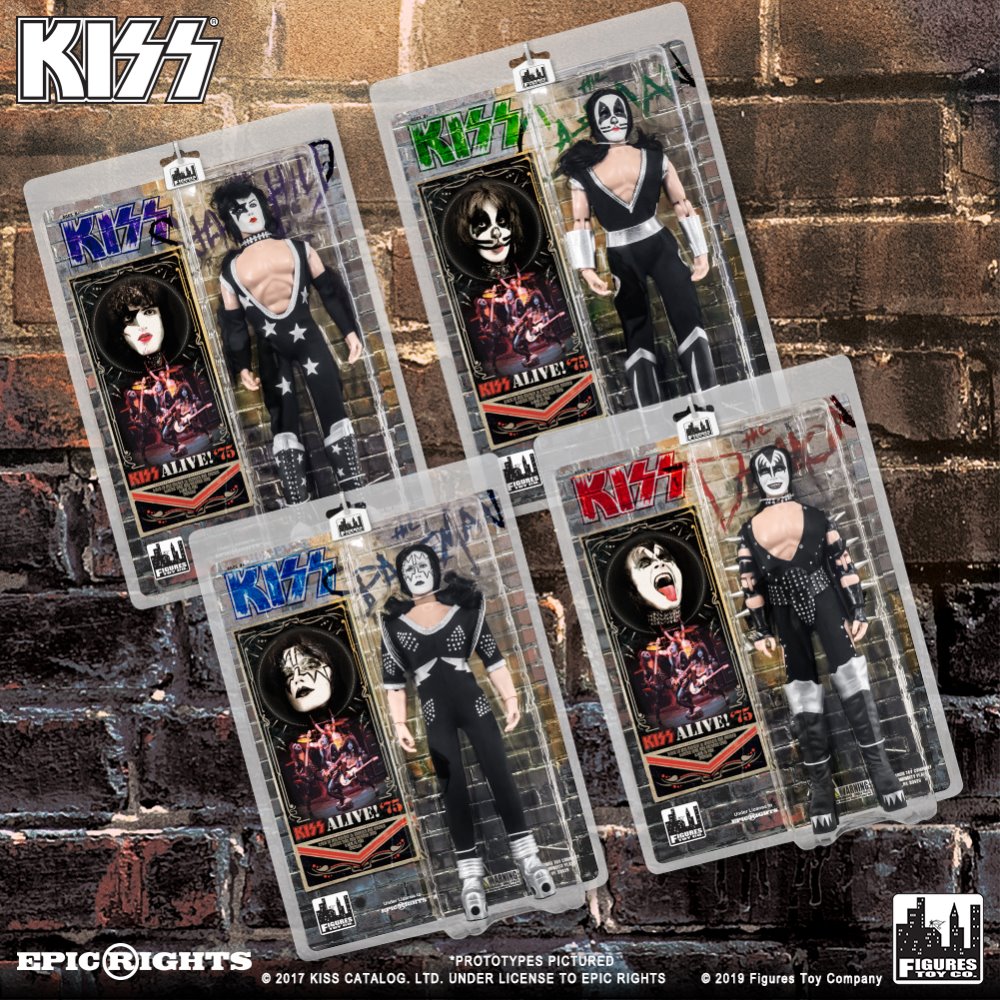 Alive! Figures are available now at www.figurestoycompany.com as part of their huge selection of KISS collectibles! Series that capture their early days like Dressed To Kill, up to modern releases like Monster are sure to satisfy all members of the KISS Army! Figures Toy Company also has its own army of action figures, like the heroes and villains of DC Comics, classic cartoon characters like Scooby Doo and Birdman, and Hollywood legends like The Three Stooges! See everything FTC has to offer on their website, and follow their social media for frequent updates, previews, fan photos, and more! Another exclusive FTC update is only a week away, so be sure to return to Mego Museum next Friday for more retro figure news!