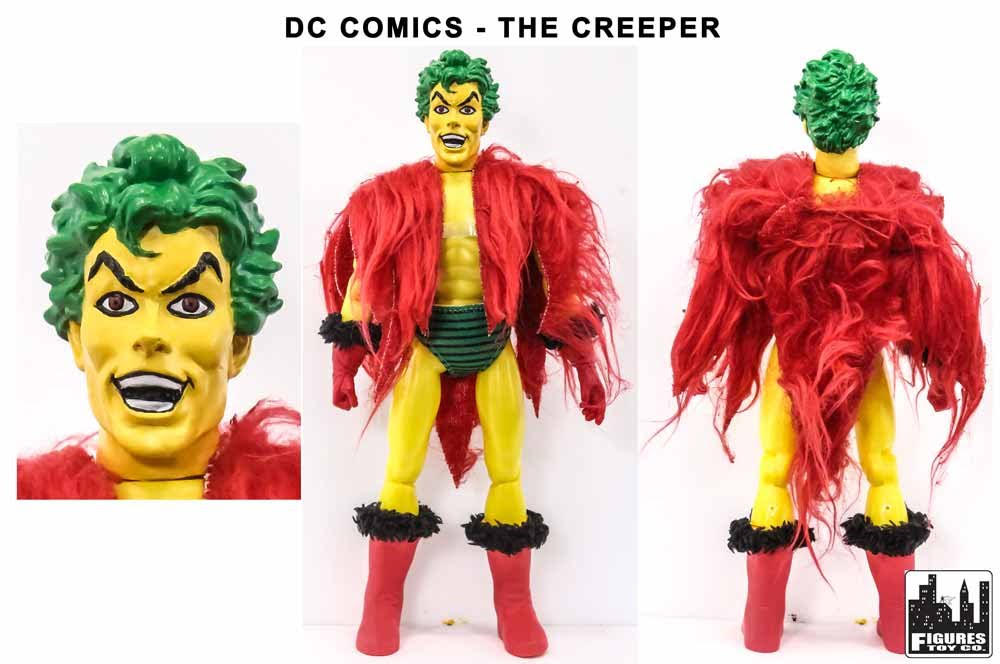 2019 is not far off, and over the past few months Figures Toy Company has let everyone know that they can expect big things from the world of DC Comics retro figures as we close out 2018 and head into the new year. In this week's #MMFTCNEWS, another new face for FTC's World's Greatest Heroes line is revealed, and it's a cult favorite character that will be the talk of the town. This figure is another "can't miss" from FTC, and it's none other than The Creeper!
Best known for being a Batman ally, The Creeper is a colorful character that has stood up to some of the most evil villains in DC Comics history. With his yellow and red out fit and green hair, this is one superhero figure that will truly stand out! While he's appeared in other figure formats before, Figures Toy Company's version of The Creeper is the first in the retro style, making him a hot commodity among collectors before he's even been released!
The Creeper is coming to FTC in early 2019, and is just one of many new faces you can expect in their figure lines. Hawkman, Giganta, Bane, and Hanna Barbera's Birdman have already been announced, as well as new versions of some old favorites like Penguin and Riddler. Until these new faces arrive, you can visit www.figurestoycompany.com for plenty of familiar ones, from icons like Batman and Wonder Woman to movie stars like Shazam! and Aquaman! Make sure you're following FTC's social media for even more information and updates on current and upcoming FTC collectibles, and check back here for more #MMFTCNEWS next (and every) Friday!

Shop for Mego on Ebay and each click supports us a little bit, thanks!