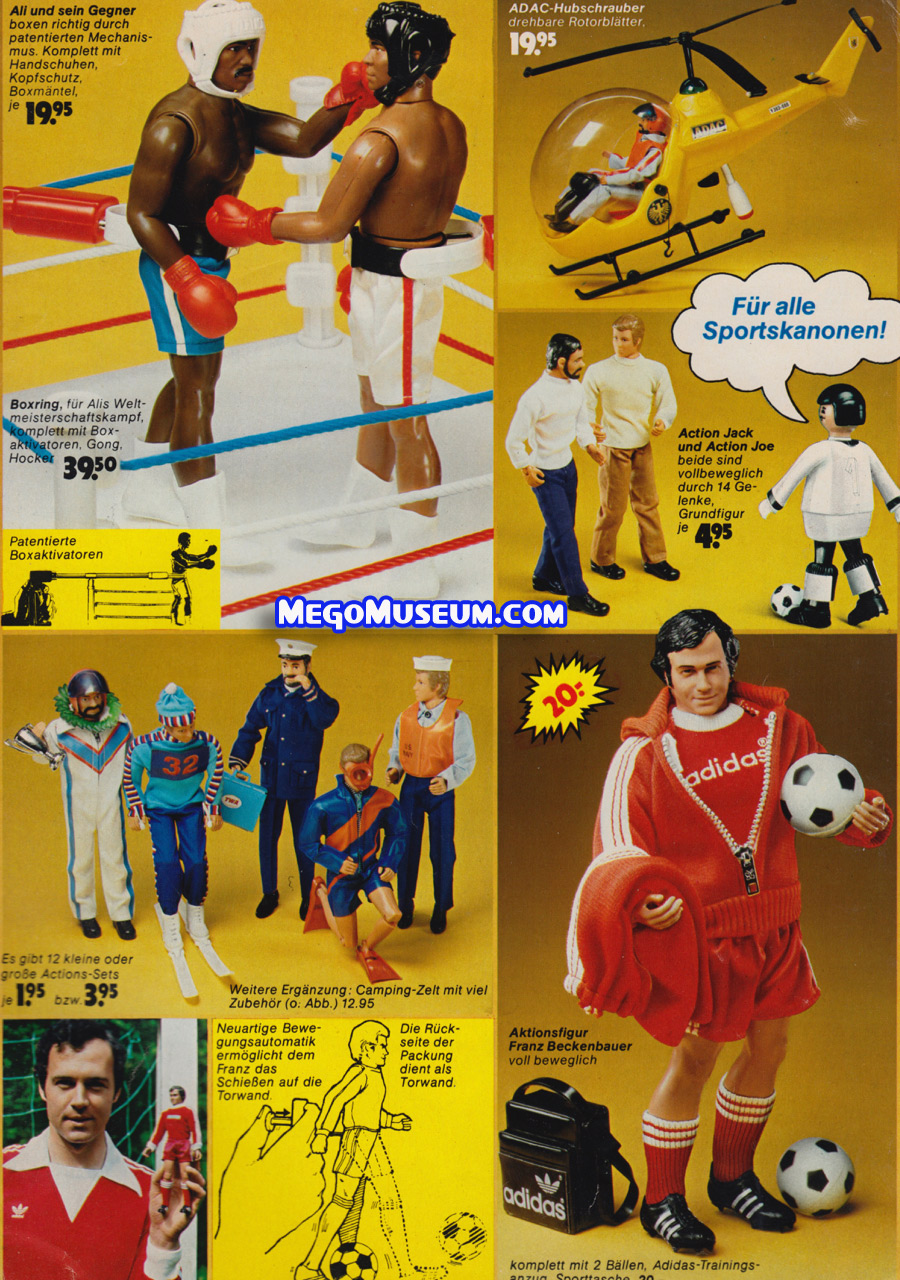 Another wonderful catalog scan from Germany to add to our archive, this one features MC Toys/Mego's Franz Beckenbauer and the Muhammad Ali figure set. We knew the Ali figures were sold in Canada and the UK but Germany is a new one to us! Awesome (thanks to Eddy for the glorious scan!)

Shop for Mego on Ebay and each click supports us a little bit, thanks!
Discuss this on the Mego Museum Forums!