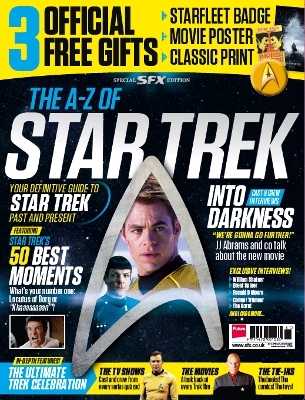 The new special issue, on sale now, is titled "The A-Z of Star Trek" and is the "ultimate guide to all things Star Trek."
Interviews in the magazine include Star Trek into Darkness' Simon Pegg, Benedict Cumberbatch and Alice Eve; other inteviews are with Rene Auberjonois, Brannon Braga, Michael Dorn, Ronald D. Moore and many more!
Articles include Star Trek's Fifty Best Moments, an in-depth look back at each of the first eleven Star Trek movies; overviews of the televised series; a guide to the best tie-in movies; a look at the 1960s comics, and an over view of the Mego Star Trek toys by Brian, Megomuseum editor and chief!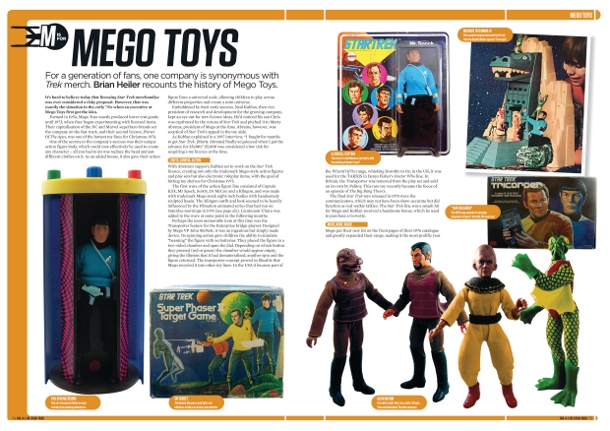 In addition to the magazine, purchasers will receive three gifts: a Starfleet insignia badge, a Star Trek into Darkness poster, and an original series print based on the Mirror, Mirror original series episode. For more information visit the SFX magazine website.