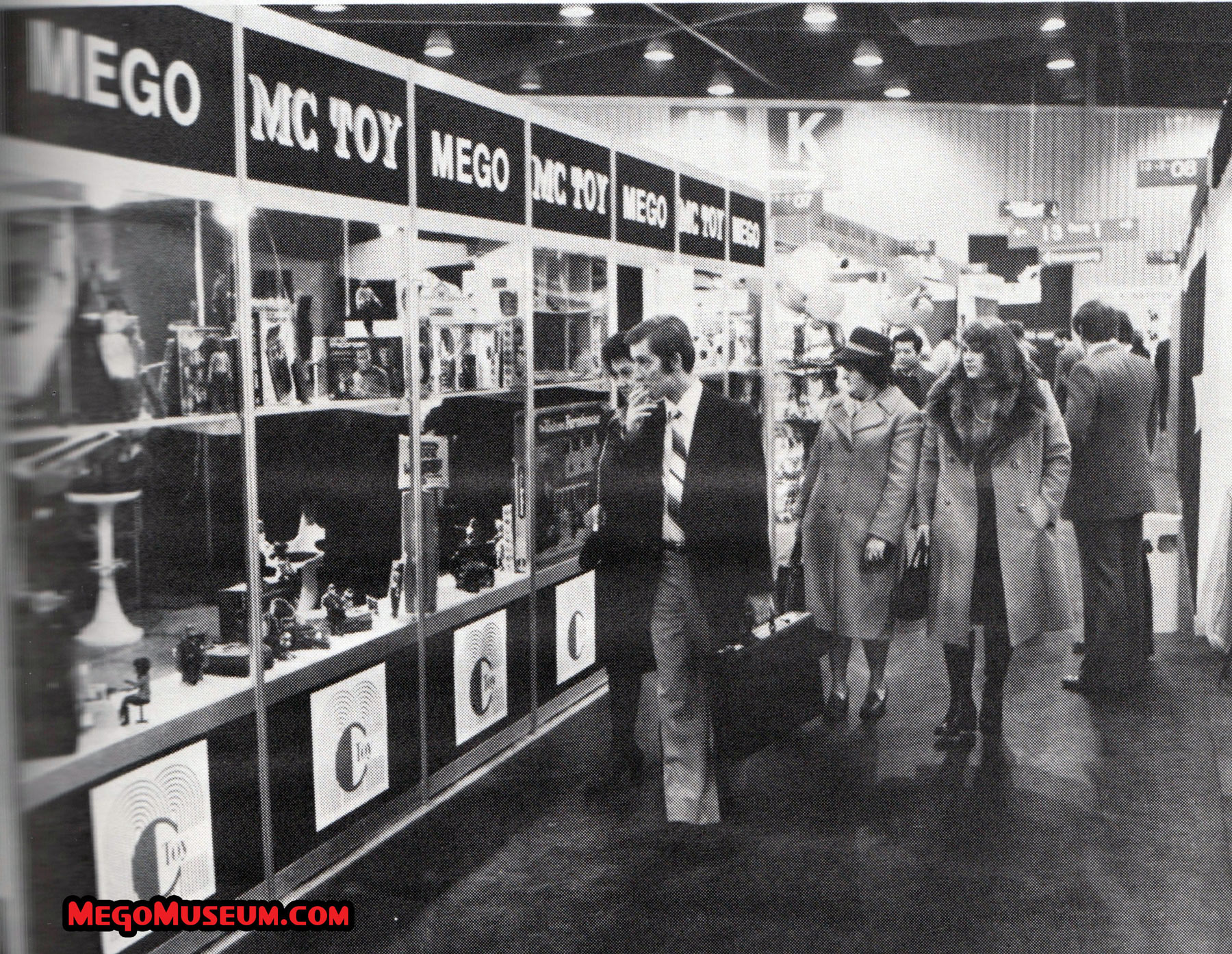 Germany has always been something of a mystery to us at the MegoMuseum, we've known how some of the more popular Mego toy lines made it to Deutschland but never had all the pieces to that puzzle.
Well, thanks to an amazing contibution from our friend Eddy, we have some answers. Above is a shot of the 1977 Nuremberg Toy Fair, particularly the booth for MC Toy.
We've seen the MC Toy Logo on the Comic Action Heroe three pack distributed in Germany but as this photo suggested MC had a rather deep relationship with Mego bringing lines such as Cher, Muhammad Ali, Star Trek and the Waltons
However the big deal that year was Mego and MC Toy getting the license for Franz Beckenbauer, while not a household name in North America, he was a huge get for the rest of the world. Here he is with MC Toy president showcasing his 10″ namesake.
Note that the figures and the card back shown in the background are actually prototypes.
Next week, we'll talk a little more about the Beckenbauer figure and how it was a big deal.

Shop for Mego on Ebay and each click supports us a little bit, thanks!
Discuss this on the Mego Museum Forums!