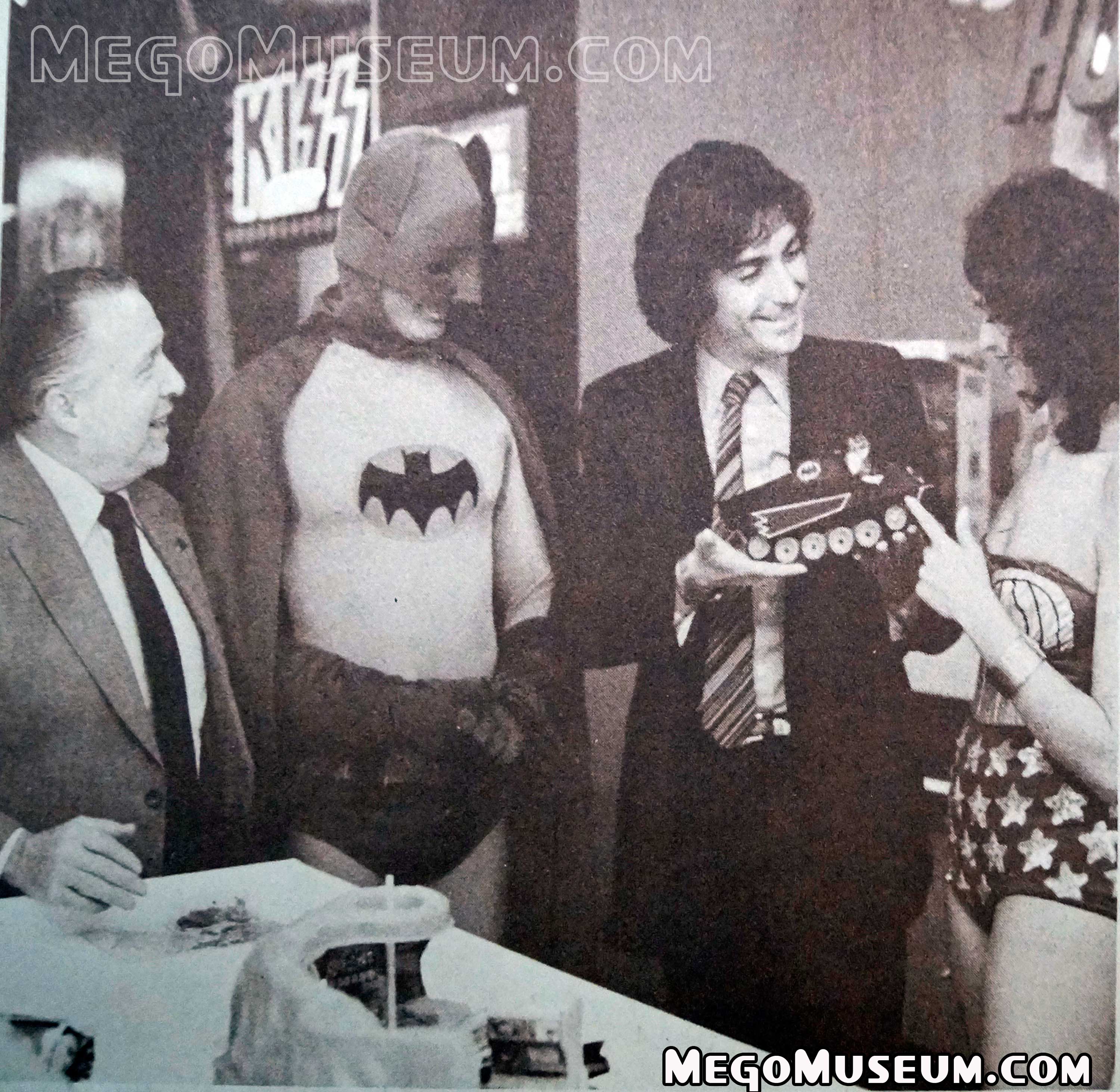 This photo is courtesy of our friends at Heroes West Coast and used with permission.
This is a wonderful piece of Mego history as we get a glimpse into the pageantry Mego created for every Toy Fair. This scene is in the Superheroes section of the Mego Showroom and pictured from left to right are Sol Harrison (then president of DC comics), Batman (Caped Crusader), Marty Abrams (President of Mego) and Wonder Woman (Amazonian Princess).
The toy in Abram's hands is the then new programmable Bat Machine for the Pocket Superheroes line and below him is the Pocket Superheroes Bat Cave play set.
This isn't the first shot from that booth we've had, here is one more.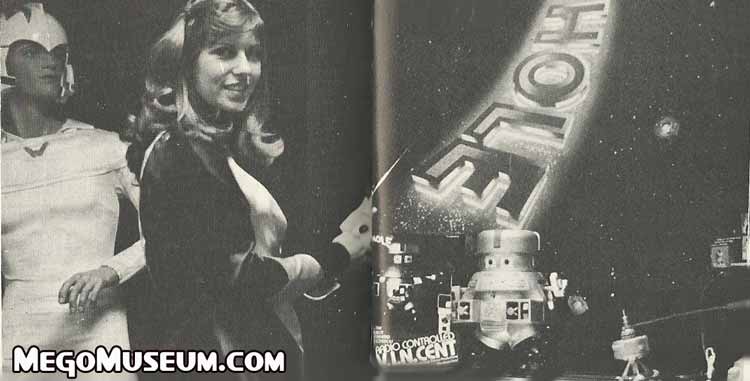 The Black Hole display featuring so many un produced toys…