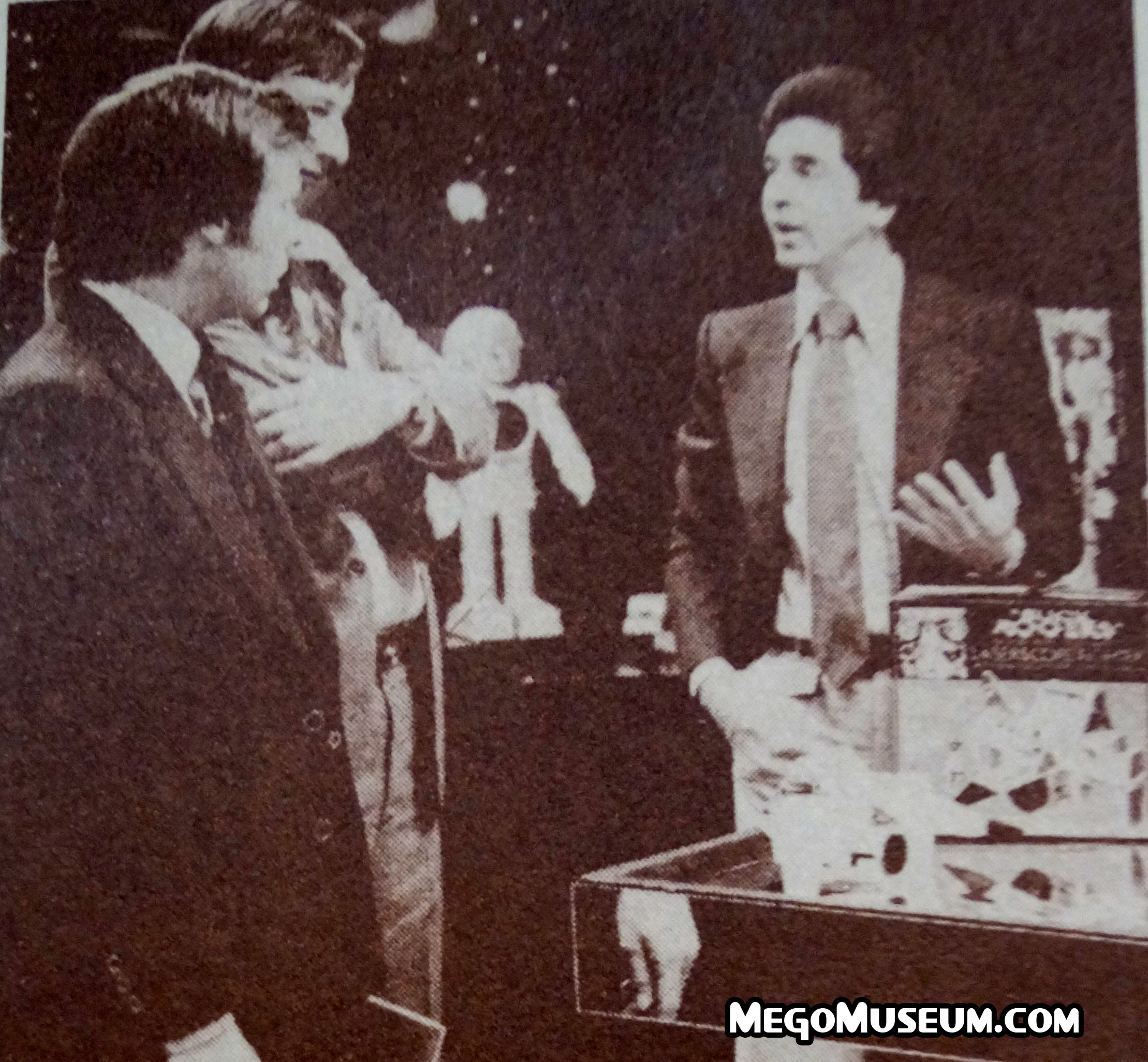 The MegoMuseum was fortunate enough to receive some wonderful "Behind the Scenes" photos from Mego Corporation in 1980 that we'll be sharing over the coming weeks.
While the folks in this photo aren't identified (but we'd love to know who they are) we can identify that this is the show room for the Mego Buck Rogers line including the Laser Scope Fighter, a 12″ Draco and most importantly, the radio controlled Twiki prototype!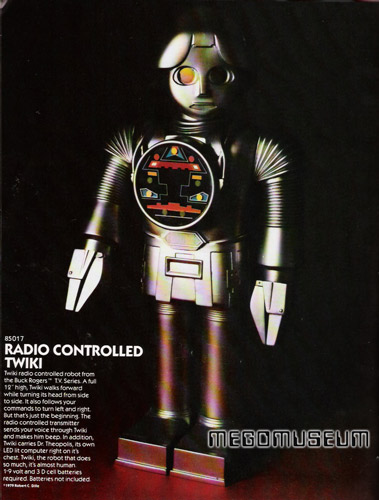 Poor Twiki never hit store shelves but it is nice to see him front and center like this.

Shop for Mego on Ebay and each click supports us a little bit, thanks!