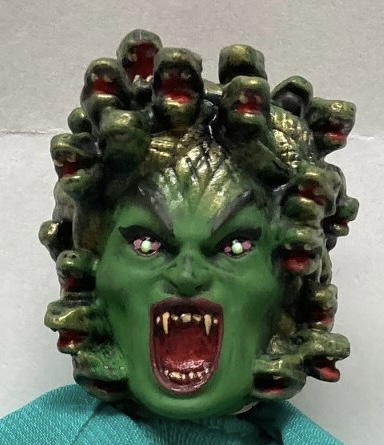 Mego is thrilled to present Medusa in all her gruesome glory! Medusa will be slithering her way into the Megoverse for the first time ever!
One of the three Gorgons, Medusa was the exception in the family being born with astonishing beauty, until she incurred the wrath of Athena, because of an ill-fated love affair with Poseidon, and was transformed into a vicious monster. Medusa, once a guardian and protector, her beauty was taken away with Athena's fateful curse. Now with a head full of venomous snakes, any who she gazes upon are turned to stone for all of eternity!
Sculpted by Tyler Ham, the gorgeous gorgon Medusa, will be arriving later this summer as part of Mego Wave 15! #MakeMineMego
The 8th issue of Toy-Ventures Magazine is now available, act now and get a set of free Knock-Off Puffy Stickers.