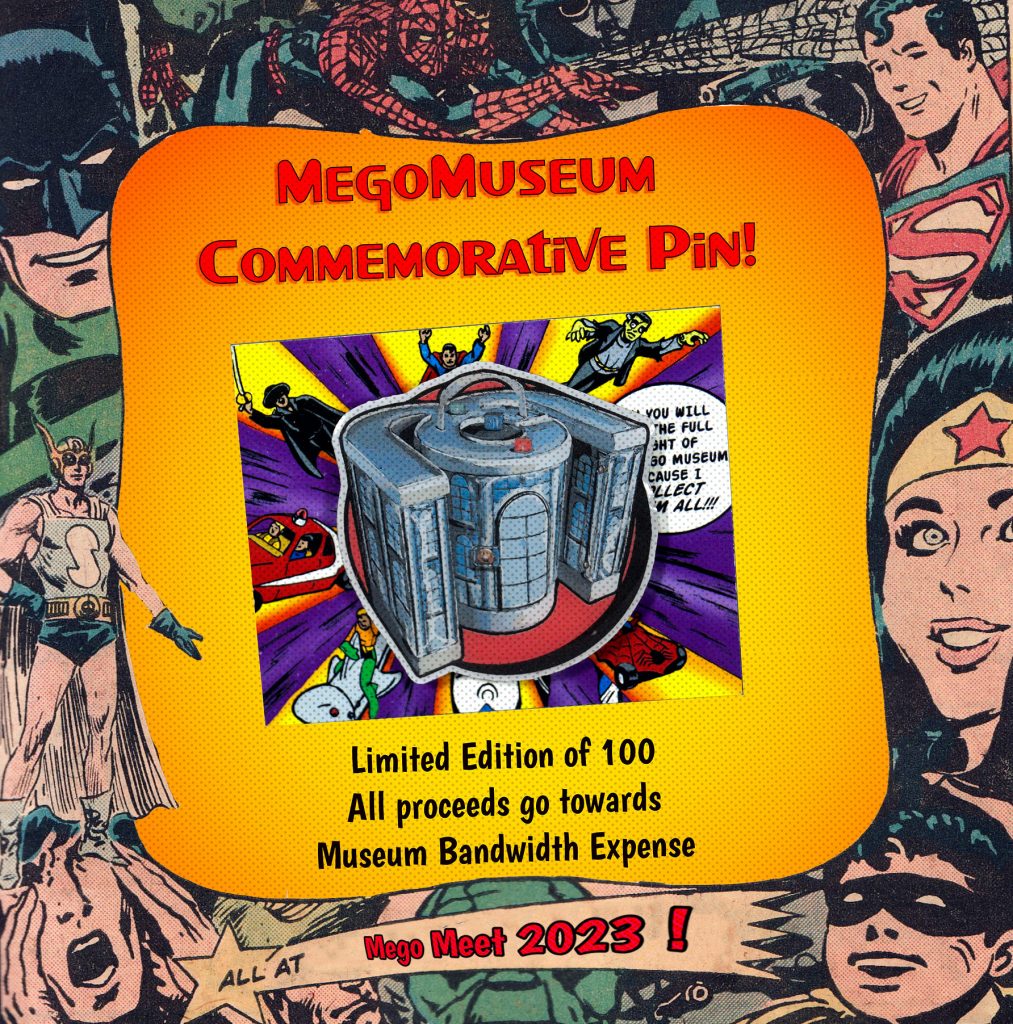 Now that Mego Meet is over, we have put the remaining inventory of the Mego Museum Exclusive Pin on the PlaidStallions Shop.
Limited Edition enamel collector pin of the Mego Museum with art by Robyn Adams, card artwork by Chris Franklin.
This pin is limited to 100 units and 100% of sales go directly to the bandwidth fees and overheard of the Mego Museum and PlaidStallions sites.
Since 1996, the Mego Museum website has been keeping the torch lit for the toys of Mego Corporation. Ten years later, PlaidStallions sprung forth from the Museum itself.
BONUS: Mego Meet Mitt Contest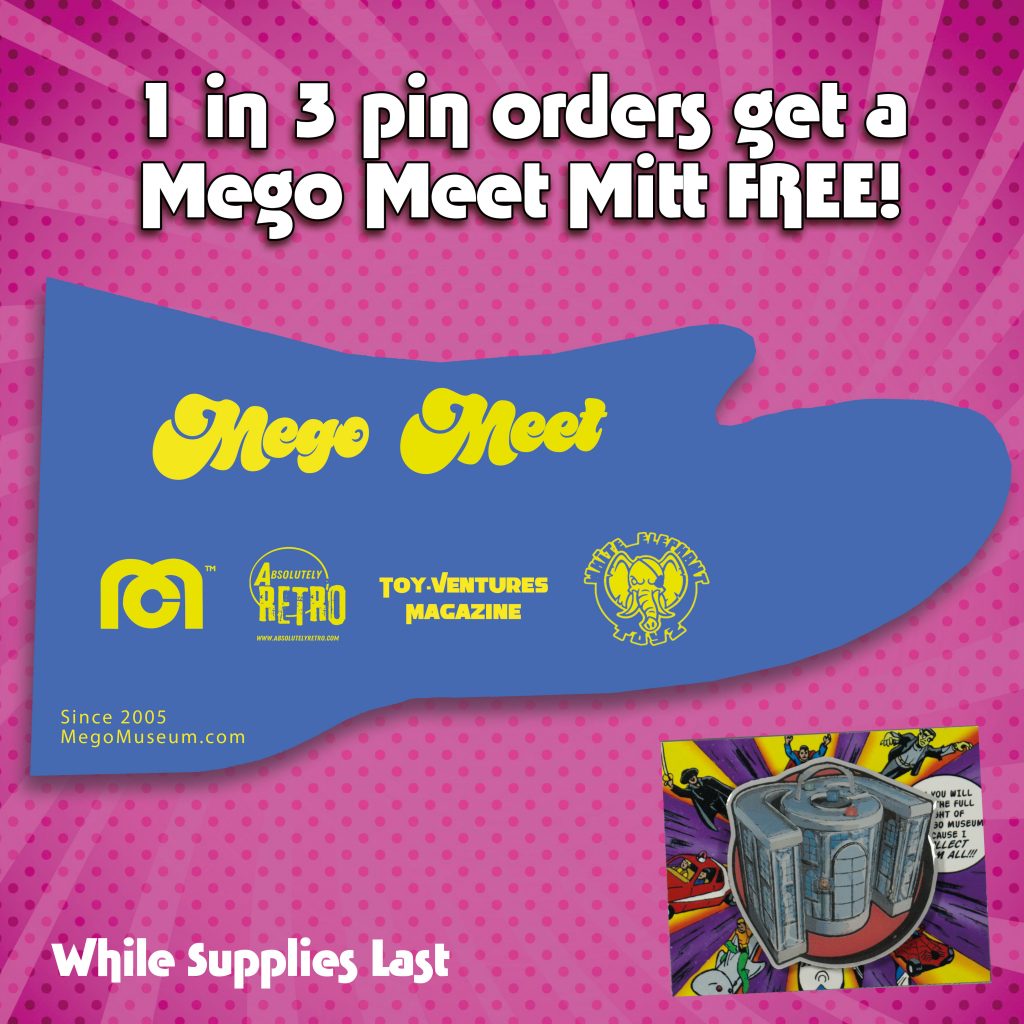 AVAILABLE HERE FOR A LIMITED TIME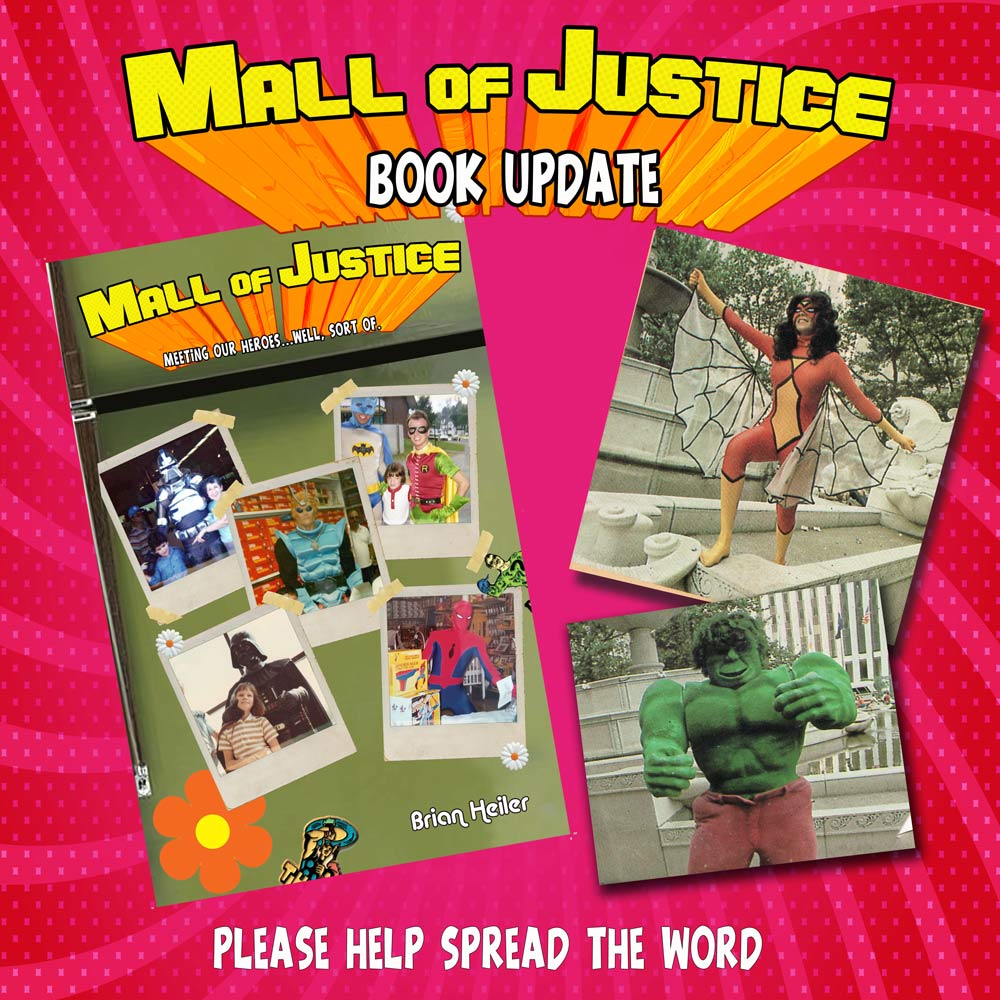 "Mall of Justice," is almost here , I once again plead with you for submissions. I want to share your photos and stories if you met He-Man at Toys R Us or Captain America at a Car wash. It doesn't matter if "Chewbacca" was a guy wearing loafers in a gorilla mask; that's a bonus!
Send your stories and photos to toyventuresmag@gmail.com, and I'll do my best to include them in the publication.

Each week the Mego Super Collector Newsletter gives out news from the "Mego-Verse" including updates from Mego, Figures Toy Company, NECA, White Elephant Toyz, Super Joe Unlimited, Beast Kingdom, Funko, Brentzdolls, Cotswold Collectibles, Super-7 and more.
Issue10 of Toy-Ventures Magazine features a complete guide to the Mego Comic Action Heroes and for a limited time includes a free Amigo's Del Terror . Get it now at the PlaidStallions store.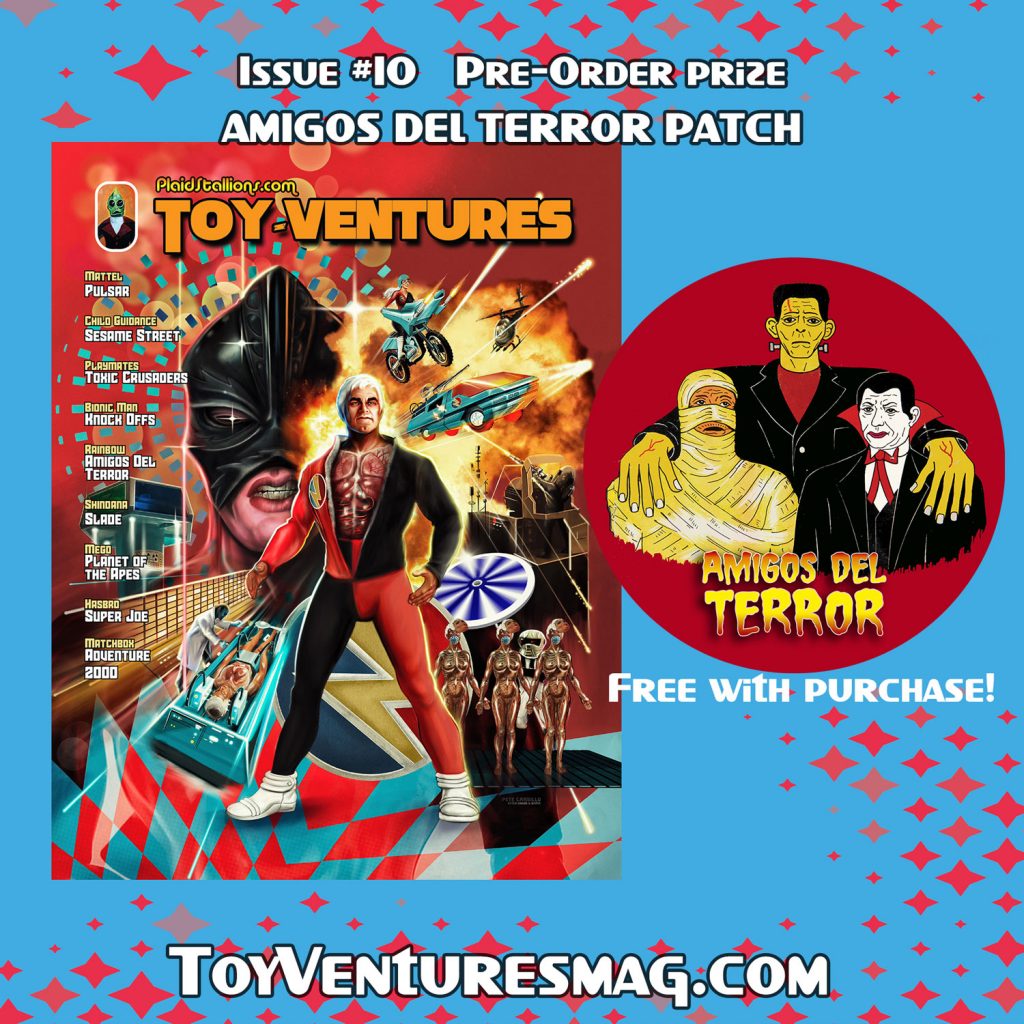 Friends of the Mego Museum: