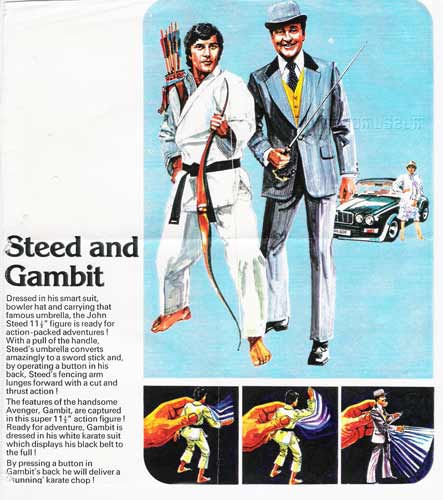 For years Mego fans have been regaled with stories of the fabled Denys Fisher New Avengers toy line had made it into production in South Africa. Around the time of the discovery of Jet Jungle, the rumors surfaced again with several South African collectors mentioning having the toys as children.
One collector even provided Mego collector John Bonavita with a hat, that he claimed was John Steed's bowler.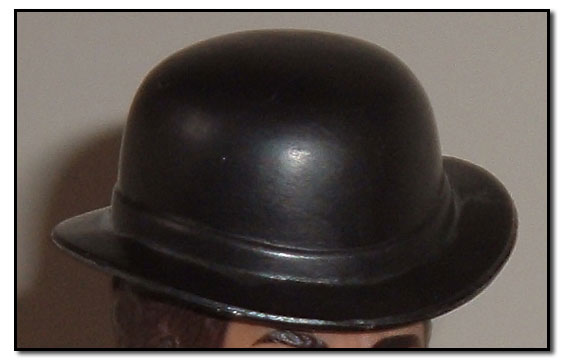 Then last year, a very rare boxed version of Purdey surfaced  (the Denys Fisher version was carded) bearing the name Fun World. We've know confirmed that Fun World is a South African company.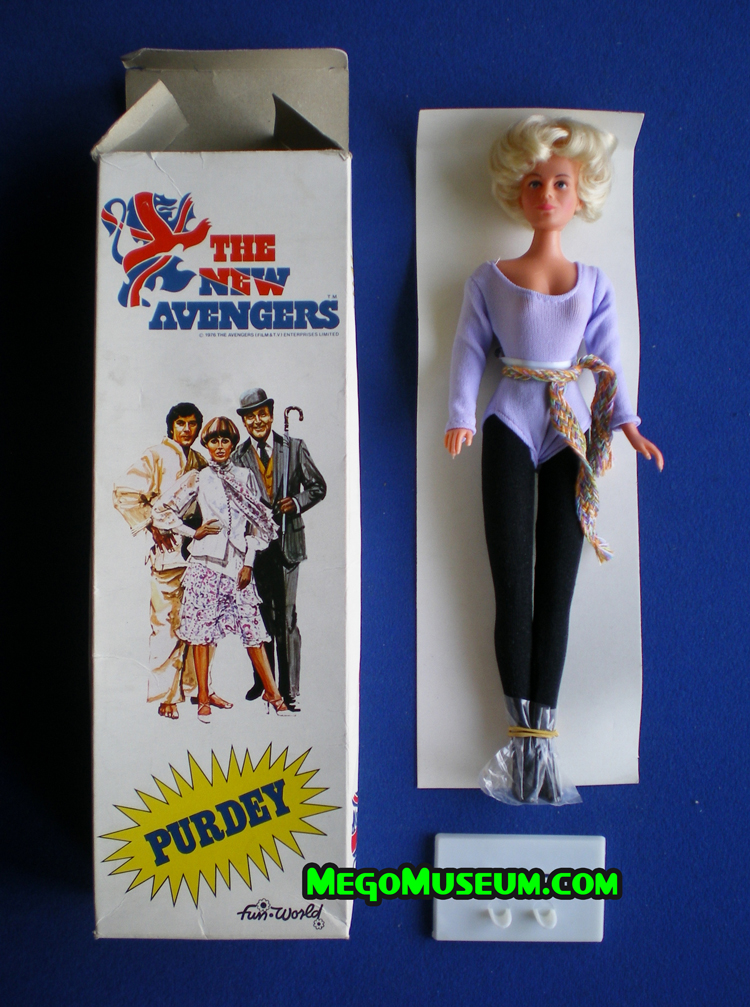 We noted at the time that the Fun World box featured Steed and Gambit ( while they are absent on the UK Card) but we still didn't have any solid proof until today when South African Collector Marc Pleass contacted us with this amazing find.
Use Promo Code 2015MEG10 to save $10 off an order of $100 or more.
Without a doubt this appears to be a vintage Fun World John Steed action figure minus his suit bowler and can. The resemblance to action Patrick Macnee is uncanny and the sculpt quality is quite similar to Purdey.
While the Denys Fisher catalog initially promised an action feature, the Fun World figure doesn't seem to have any, so it was likely abandoned in production. The Purdey doll is also absent of special features and the Fun World package never mentions them, so it's possible.
Thank you so much to Marc for showing us that there are still treasures to be found in this world.
Hopefully a Gambit figure appears soon, if only to finally kibosh that weird myth that it was used for the Tom Baker Doctor Who figure.
More news like this every week in our newsletter Subscribe today!
Join us at the world's only dedicated Mego Forum.
Follow the MegoMuseum on Twitter