Mego Topps Lt. Worf and Borg Queen: Star Trek TNG

Topps Proudly Presents Mego
Available starting on August 2, Topps.com will feature the most iconic action figures throughout the decades, from every genre imaginable – Superheroes, Horror, Pop Culture, Sci-Fi, and more! The exclusive Mego figures, including new characters and reimagined classics, will be available to purchase only through the Topps website, with new action figures dropping every Monday with a purchasing window of one week. The exclusive Mego figures will be available in a variety of sizes, including a combination of 8-inch and 14-inch for collectors and fans to enjoy!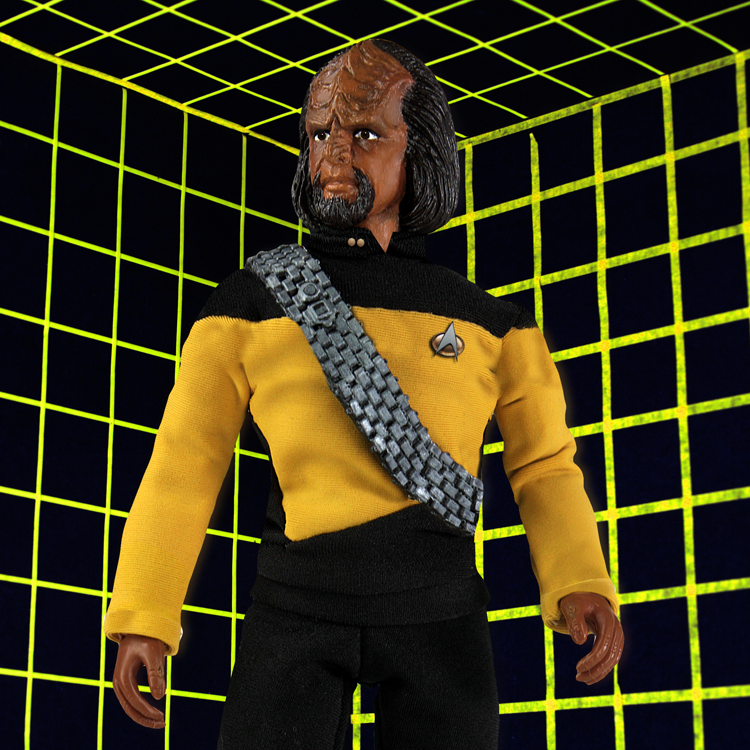 Topps Lt. Worf
Lt. Worf – Star Trek TNG 8" Action Figure
Mego is proud to continue its storied history with the famed Star Trek brand by bringing the iconic Lt. Worf to action figure collectors and Trek fans alike! Worf beams his way up to the Megoverse for the first time ever!
"I am a Klingon! If you doubt it, a demonstration can be arranged!" Worf, the first Klingon to ever join Starfleet, puts duty and honor above all else! He is a fierce warrior and skilled tactician. "You are cunning – you must have Klingon blood."
Mego is honored to bring the all-new 8" classically styled Lt. Worf action figure to life for the next generation! Worf is outfitted in his screen accurate Starfleet Command uniform and accessories.  "Klingons do not surrender."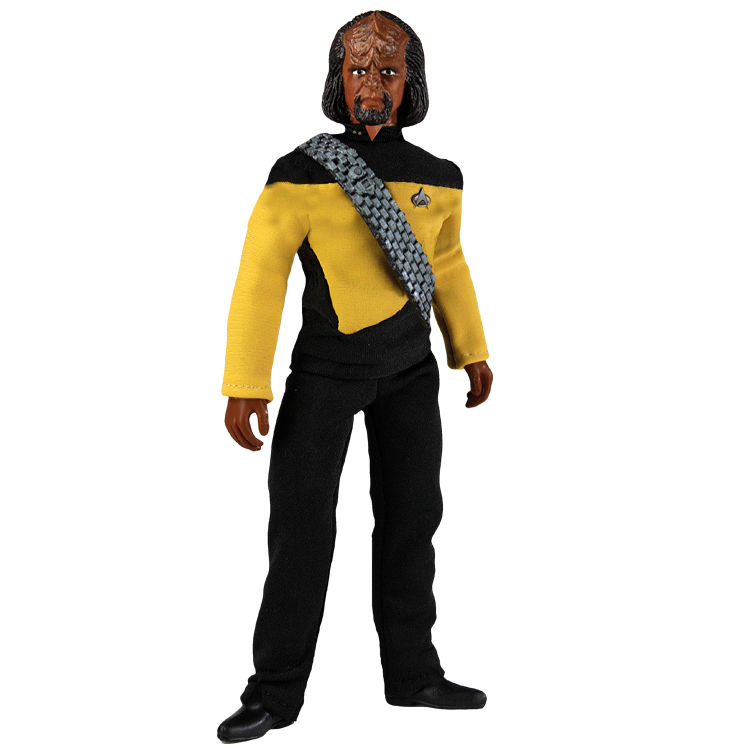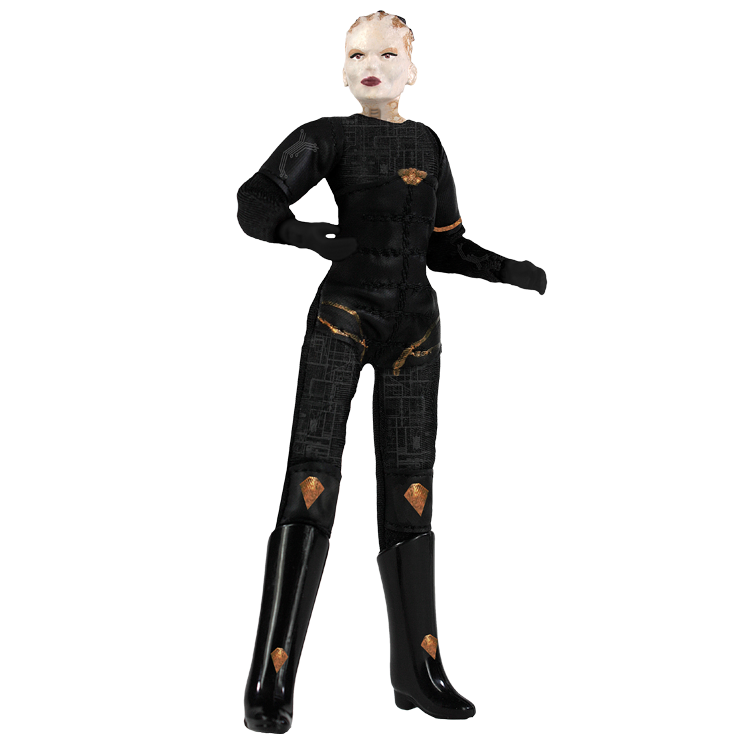 Borg Queen Star Trek TNG 8" Action Figure
"I am the beginning, the end, the one who is many. I am the Borg." The Mego Collective is beyond excited to bring fans the Borg Queen for the first time ever! "First Contact" has been made – the ruthless Borg Queen is assimilating the Megoverse!
"You are an imperfect being, created by an imperfect being. Finding you weakness is only a matter of time." Can the crew of the Enterprise defeat the Borg and stop the Borg's Queen "pursuit of perfection – a blending of the organic and synthetic?" Now you can decide the fate of the universe!
Mego has journeyed to the far reaches of the Delta Quadrant to bring back the all-new 8" classically styled Borg Queen action figure The Borg Queen comes with sculpting and details inspired by her appearances in the Star Trek franchise. "Brave words. I've heard them before, from thousands of species across thousands of worlds, since long before you were created. But now they are all Borg."