There is nothing like going to the movies and seing a minty freshMego splash across the screen, it's a moment that makes you smile even when the movie isn't very good. Here is the MegoMuseum top five Mego Movie Moments.. Here is the Megomuseum top five.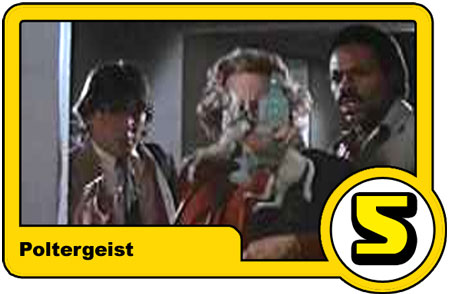 Poltergeist has one of the earliest and easily one of the most memorable scenes for Mego collectors. As the team of investigators enters Robbie Freelings room they are greeting by a floating Mego Hulk on horseback. Sharp observers will also notice a Micronauts Carrio making a cameo in a closet.
#4 The Forty Year Old Virgin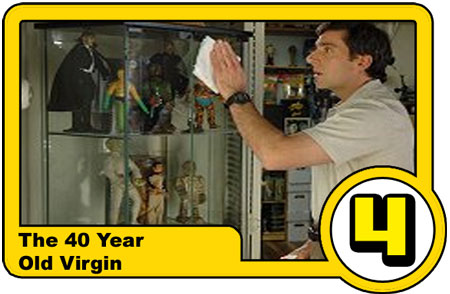 I'm not sure most collectors are comfortable being identified with Steve Carrel's character in this film and I have to admit the Detolfe full of Mego figures kind of struck a nerve with me. Still there's no denying it, in a pivitol scene where Andy is selling his collection, he decides to hang on to his Mego Aquaman, the 40 year Virgin is a true blooded Megohead.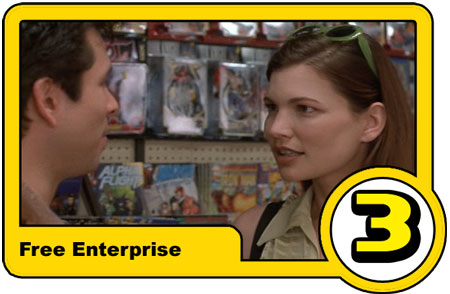 "I have a Mego Isis Action Figure on the Card!", that's all it takes for Robert to interest the lovely Clair (Audie England) into going out with him. She's so stunning that we'll forgive her for calling it an "All Mighty Isis" in the same scene. In what is almost a reverse of "40 year old Virgin" our hero in this film has a houseful of Mego and a very busy social life, not to mention a growing friendship with William Shatner. Rafer Weigel makes Mego collecting cool, that's what makes Free Enterprise number three...
#2 The Pursuit of Happyness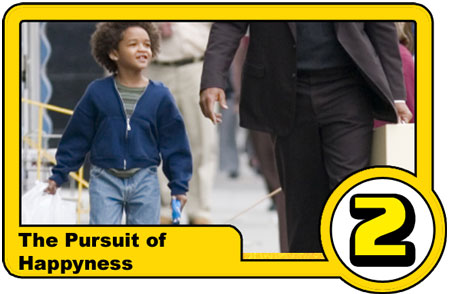 Will Smith has already played a Mego action Figure (Ali) but now he's featuring one in this 2006 Academy award nominated film. Smith plays a man struggling to make it in the world while raising his young son (played by his real life son Jaden Smith. I don't want to give away anything but his son's Mego Captain America figure plays a pivotal role in the film, heck it was even on the poster!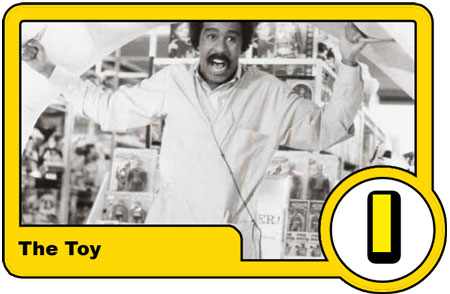 The king of Mego movie moments has to be from the 1982 Richard Pryor vehicle aptly named "The Toy". Early in the film hapless Janitor Jack Brown (played by Pryor) tests out the Wonder Wheel at the department store he works at and rolls by an entire end cap of Mego World's Greatest Superheroes , for making Mego collectors hit the pause button so much, the Toy deserves first place. .
For a bigger shot of this famous scene, please visit the Museum Ad Archive
Agree or disagree with this article? Want to make your own personal top five? Visit the Mego Forums and have your say.