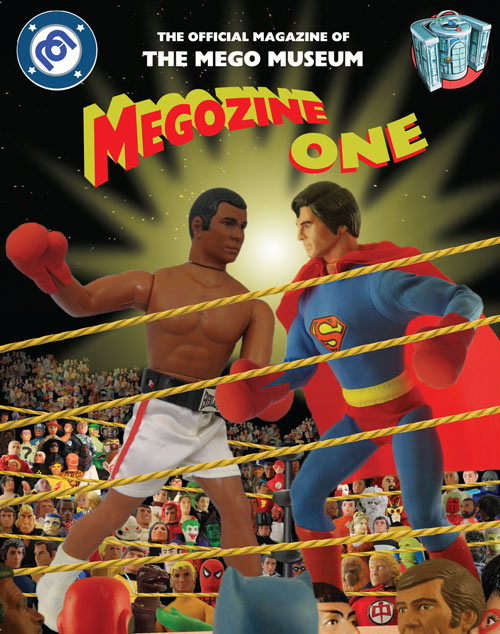 It may have gone out of business in the 1980s but it's hard to keep the World's Greatest Toy Company down. The Mego Museum  and Wulf & Tyger are proud to unveil their latest project, Megozine, the official magazine for Mego collectors.  Megozine is dedicated to keeping the company's spirit alive whether it be vintage toys, newer figures (dubbed ReMego by the Museum), knock-offs or colorful custom creations.
Issue one is packed with colorful surprises including:
Secret  Origins of the 1/6th Scale Superheroes– Which details Mego's 12 inch      Superhero figures and includes a never before seen prototype of a never      made Mego 12" hero.
A   Mego Museum Super Collector comic adventure "Escape from the Planet of the Knockoffs" with art by      Chris Franklin
Six Monsters, A Girl and a Mailer Box– A look at the Lincoln International      Monster figures.
Aw  Yeah Megos!- Interview with Eisner award winning Art Baltazar about his      passion for custom Mego figures.
All that and an exclusive Megozine sticker and a new Museum trading card!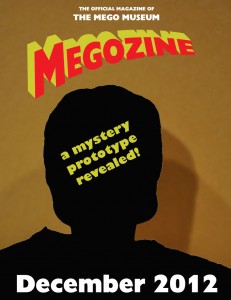 Megozine will be ready for order in December 2012 and subsequent issues will follow every six months. For more information please visit www.megomuseum.com.