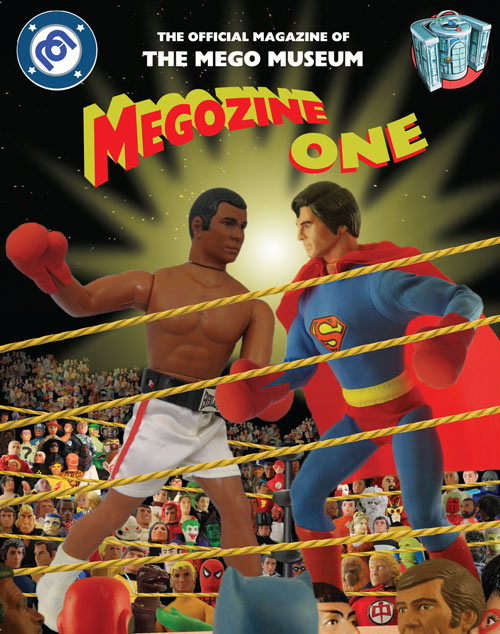 Mego Museum's inaugural issue of  Megozine is now in stock and available to order from the PlaidStallions Store:
Issue one Includes:
Secret Origins of the 1/6th Scale Superheroes– Which details Mego's 12 inch Superhero figures and includes a never before seen prototype of a never made Mego 12" hero.
A Mego Museum Super Collector comic adventure "Escape from the Planet of the Knockoffs" with art by Chris Franklin
Six Monsters, A Girl and a Mailer Box– A look at the Lincoln International Monster figures.
Aw Yeah Megos!- Interview with Eisner award winning Art Baltazar about his passion for custom Mego figures.
An exclusive never before seen Mego Museum Trading card and a Megozine Sticker!
CLICK THE LINK TO ORDER!