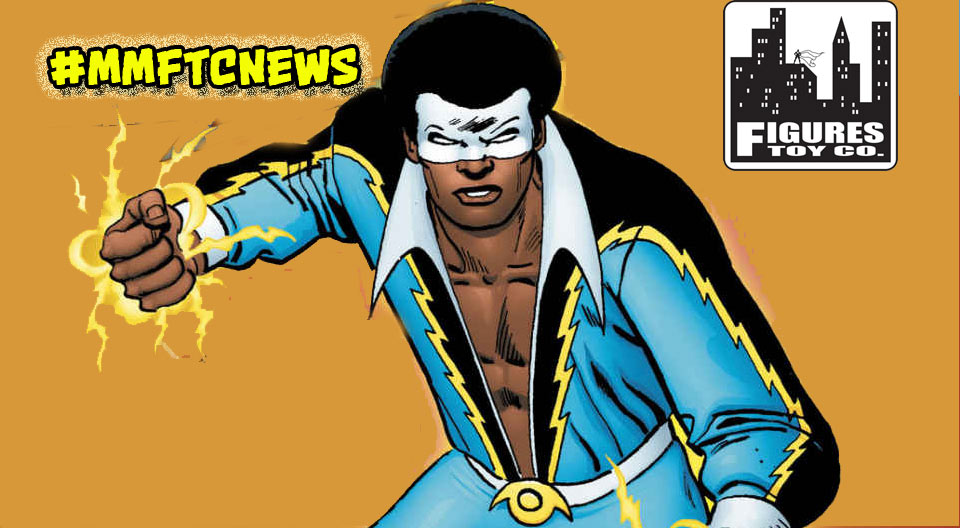 Regular readers of #MMFTCNEWS will recall that several previews from Figures Toy Company's planned series of Batman and The Outsiders have already been shown. Both Batman and Metamorpho have figures in the works that have already gotten collectors chatting about what's next, with numerous characters from the super team in discussion to be part of the lineup. For today's #MMFTNCEWS, FTC themselves have confirmed that one of the figures finding its way through production as we speak is none other than Black Lightning!
Debuting during the Bronze Age of comic books and now a hero with his own TV show, Black Lightning is one of the founding members of The Outsiders and a character who FTC has had in their plans for some time. Although work on his figure is still ongoing, knowing that Black Lightning is a definite to stand alongside the previously shown Batman and Metamorpho is good news for those who look to add the original Outsiders to their DC Retro Universe collection!
Don't forget to visit http://www.figurestoycompany.com today for an assortment of classic characters and cult favorites from the DC Universe ranging from Batman and Wonder Woman to The Creeper and Duela Dent! Figures from other licenses include The Three Stooges in a variety of costumes, Saturday morning cartoon stars like Scooby-Doo and Dynomutt, and rock & roll legends KISS! FTC has a little bit of something for everybody available now, and they'll have something new to share next week in #MMFTCNEWS!
Subscribe to the MegoMuseum Newsletter here
MegoMuseum Links:
CustoMego Links
PlaidStallions Links
Friends of the MM: