The Idle Roomers wave of The Three Stooges action figures is available now at http://www.figurestoycompany.com, and for the first time ever, a co-star of the comedy trio is on his way to join them in FTC's retro figure series! Here's a first look at one of the Stooges' most famous foils, Lupe The Wolf Man! Fans of The Three Stooges have loved collecting Moe, Larry, Curly, and Shemp in various outfits inspired by their legendary films, and now FTC is breaking new ground by adding some of the supporting cast into their assortment of Stooges figures! Now collectors can display Lupe with the recent Idle Roomers releases, or have fun by having him chase the knuckleheads around just like he did in the short! 
Stay tuned to future #MMFTCNEWS updates for more news on Lupe's release, as well as other Stooges in production, such as the We Want Our Mummy series! New items available now at Figures Toy Company include DC's Phantom Stranger and Lilith Clay, plus restocks on popular releases like Dr. Fate and Swamp Thing! You'll also find daily updates on FTC's products across all of their social media pages, and as always check this space again next Friday for another exclusive update from Figures Toy Company!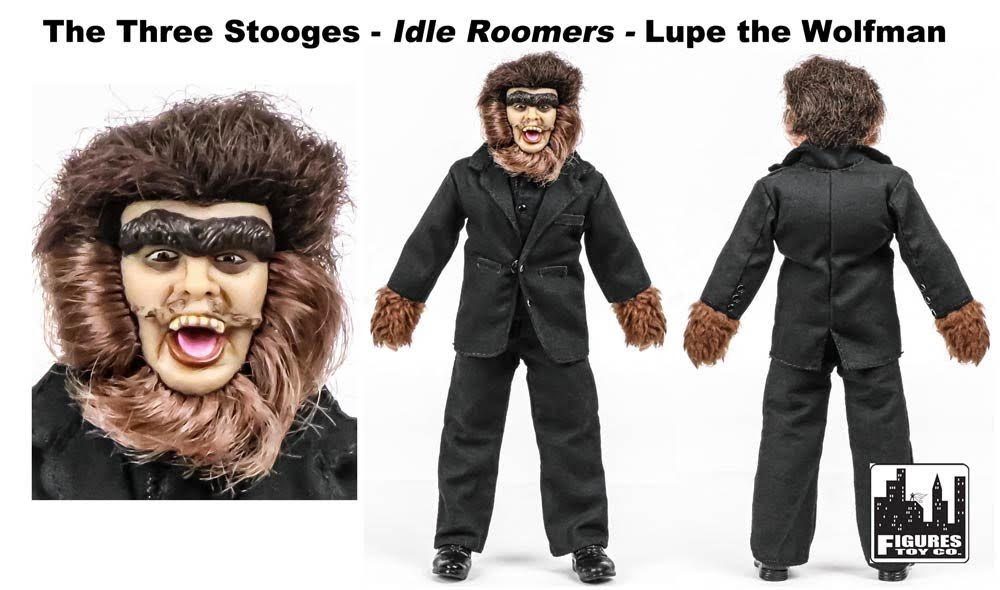 The 8th issue of Toy-Ventures Magazine is now available, act now and get a set of free Knock-Off Puffy Stickers.