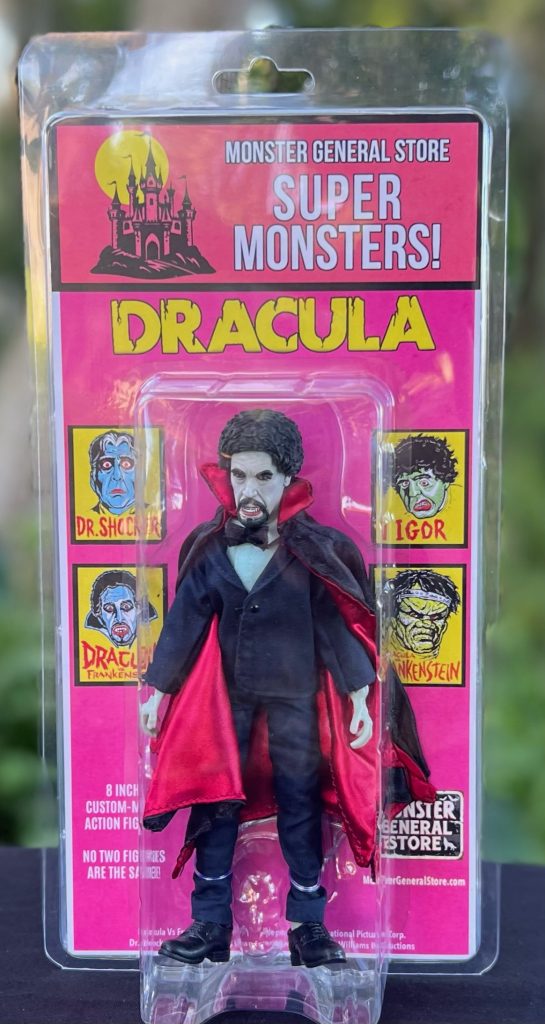 The Monster General Store, the brainchild of Actor/Director Daniel Roebuck (The Munsters), Marketing
Creative Director /Illustrator Pete Bregman, and Toy maker Brent Sorenson (Brentz Dolz) is releasing its
first officially licensed Action Figures.
Dracula, Frankenstein, Dr. Shocker and Igor are making their toy debut as part of the line of Monster General Store's Super Monsters.

The more famous of the monsters, Dracula and Frankenstein, appear through licensing agreement with Sam Sherman's Independent International Pictures. The dastardly duo fought together in one of the 1970's most iconic Drive-in movies, DRACULA VS FRANKENSTEIN, starring Lon Chaney Jr., Regina Carroll and Zandor Vorkov (as Dracula).

Varkoff's non-de plume is said to have been created by none other than Forrest J. Ackerman, the former
editor of FAMOUS MONSTERS MAGAZINE.

Upon meeting the actor, Roger (now Raphael) Engel on the set of the film, Forry remarked, " Dracula needs a better name!" Thus, Zandor Varkoff was created for the ages.

The deal with IIP was supervised by Producer David Sehring.

Fan favorites, Dr. Shocker and Igor were initially created as characters in a wraparound segment of Daniel
Roebuck and Chuck William's HALLOWEEN; THE HAPPY HAUNTING OF AMERICA and were also
featured in the team's follow-up documentary offering, MONSTERMANICS.

Roebuck and Williams will bring the comedy team to the big screen in the very near future in a horror star
studded celebration of everything any Monster Kid would love!

Roebuck's acting resume spans 40 years and includes over 300 credits. He has appeared on countless "water cooler" films and television shows. Starting with RIVER'S EDGE in 1986 and including THE FUGITIVE, LOST, MATLOCK, STAR WARS; JEDI FALLEN ORDER and SURVIVOR as well as THE LATE SHIFT
and most recently, Rob Zombie's THE MUNSTERS.

Williams has been working as an Assistant Producer, Producer and Director for nearly three decades. His
resume includes NEAR DARK, DUDES, SHAKE OFF THE WORLD, and THE RIGHTEOUS TWELVE.
The Monster General Store will continue creating an exciting retro line of merchandise. Next on the docket are old fashioned Slide Puzzles featuring some of the company's other licensed properties HOUSE OF 1000 CORPSES, LON CHANEY, THE WORLD OF ROB ZOMBIE and PHANTASM.

Merchandise will be available exclusively at the team's website, MONSTERGENERALSTORE.COM and at
many fine retailers of Monster Merchandise soon after.
#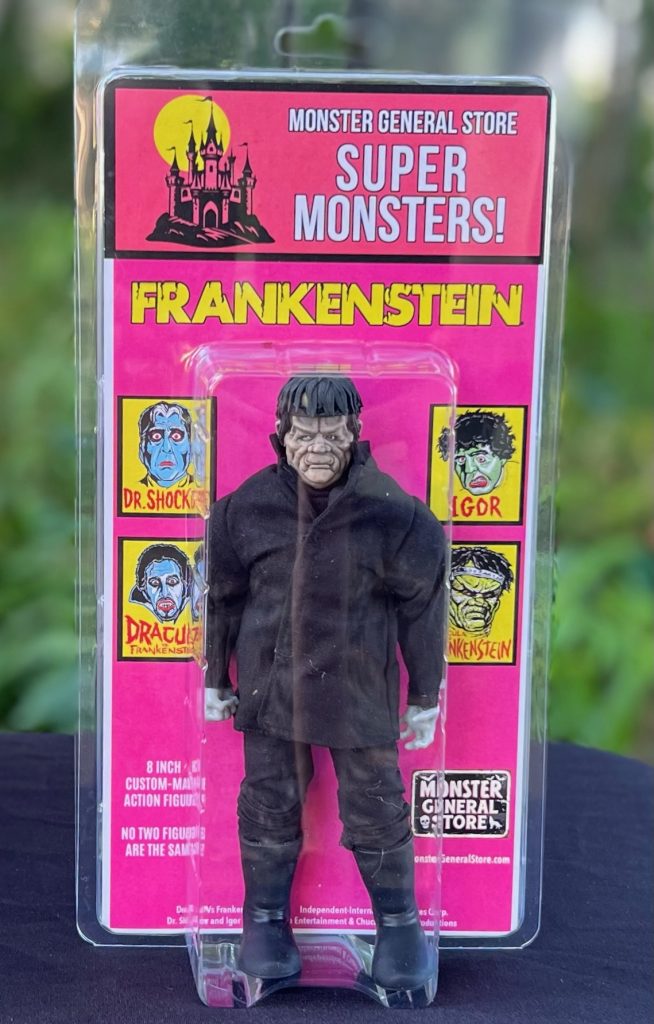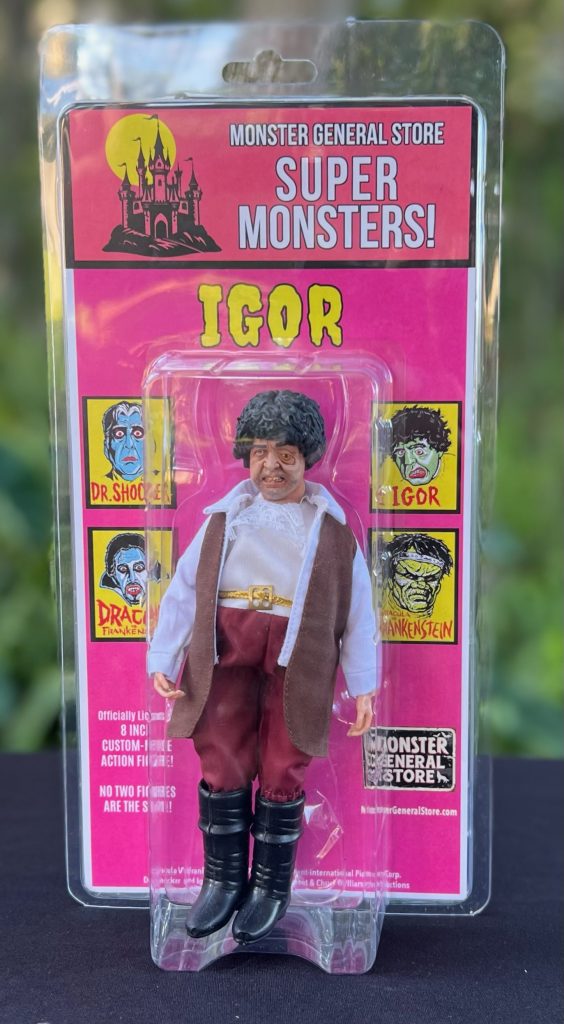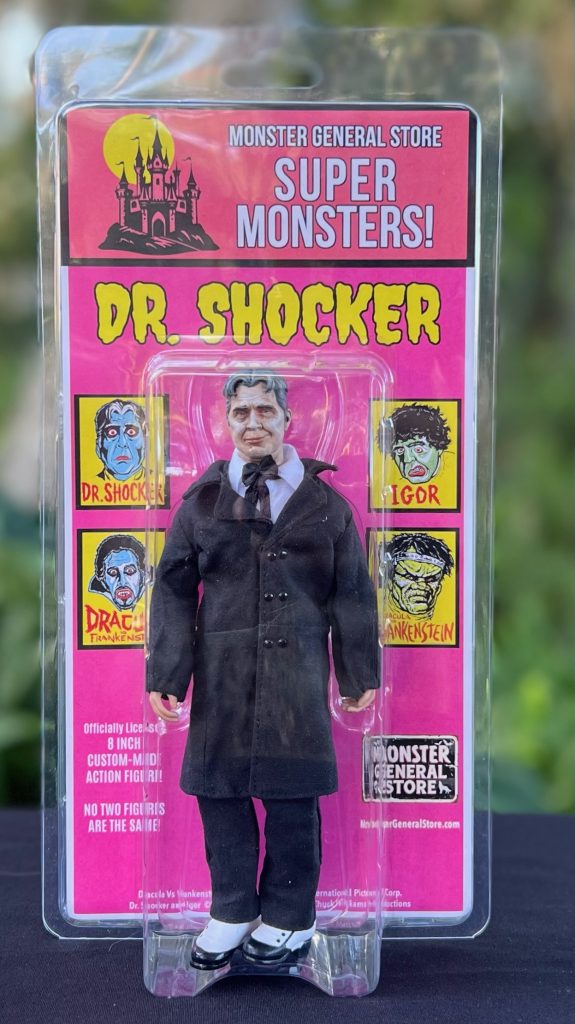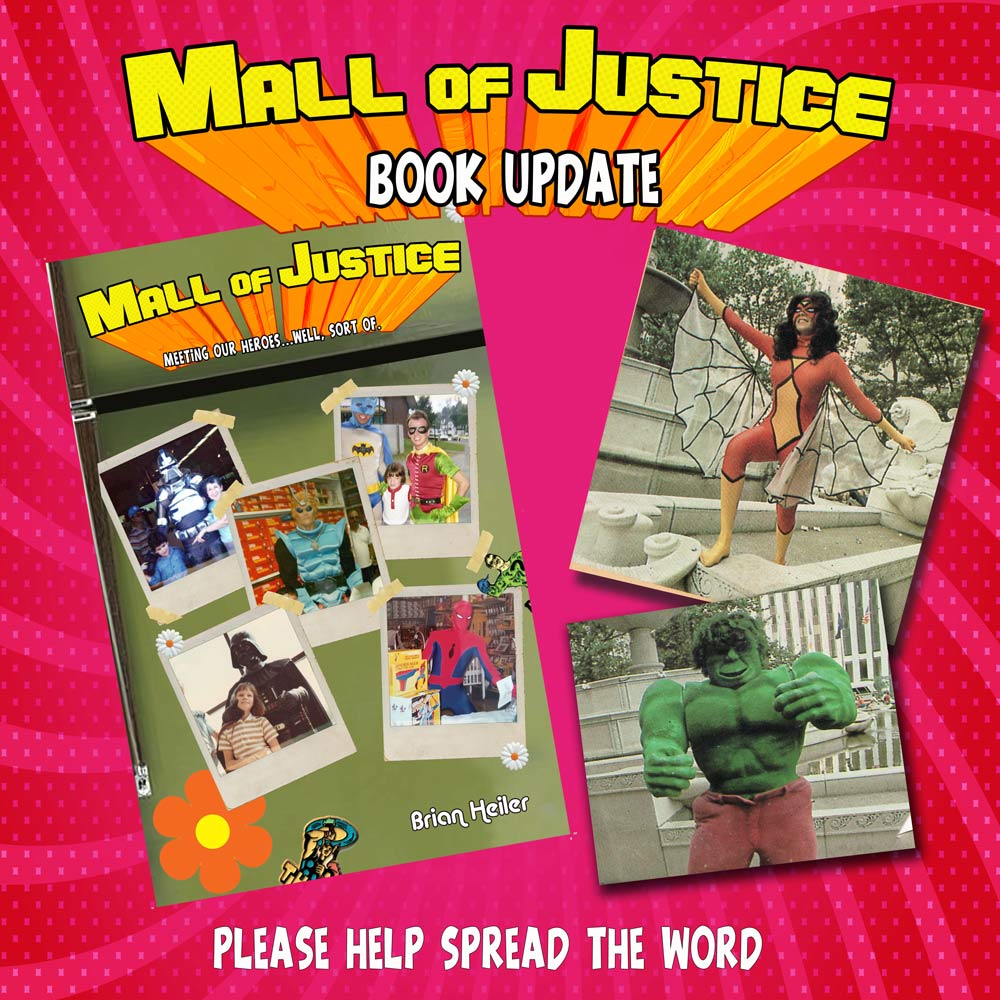 "Mall of Justice," is almost here , I once again plead with you for submissions. I want to share your photos and stories if you met He-Man at Toys R Us or Captain America at a Car wash. It doesn't matter if "Chewbacca" was a guy wearing loafers in a gorilla mask; that's a bonus!
Send your stories and photos to toyventuresmag@gmail.com, and I'll do my best to include them in the publication.

Each week the Mego Super Collector Newsletter gives out news from the "Mego-Verse" including updates from Mego, Figures Toy Company, NECA, White Elephant Toyz, Super Joe Unlimited, Beast Kingdom, Funko, Brentzdolls, Cotswold Collectibles, Super-7 and more.
Issue10 of Toy-Ventures Magazine features a complete guide to the Mego Comic Action Heroes and for a limited time includes a free Amigo's Del Terror . Get it now at the PlaidStallions store.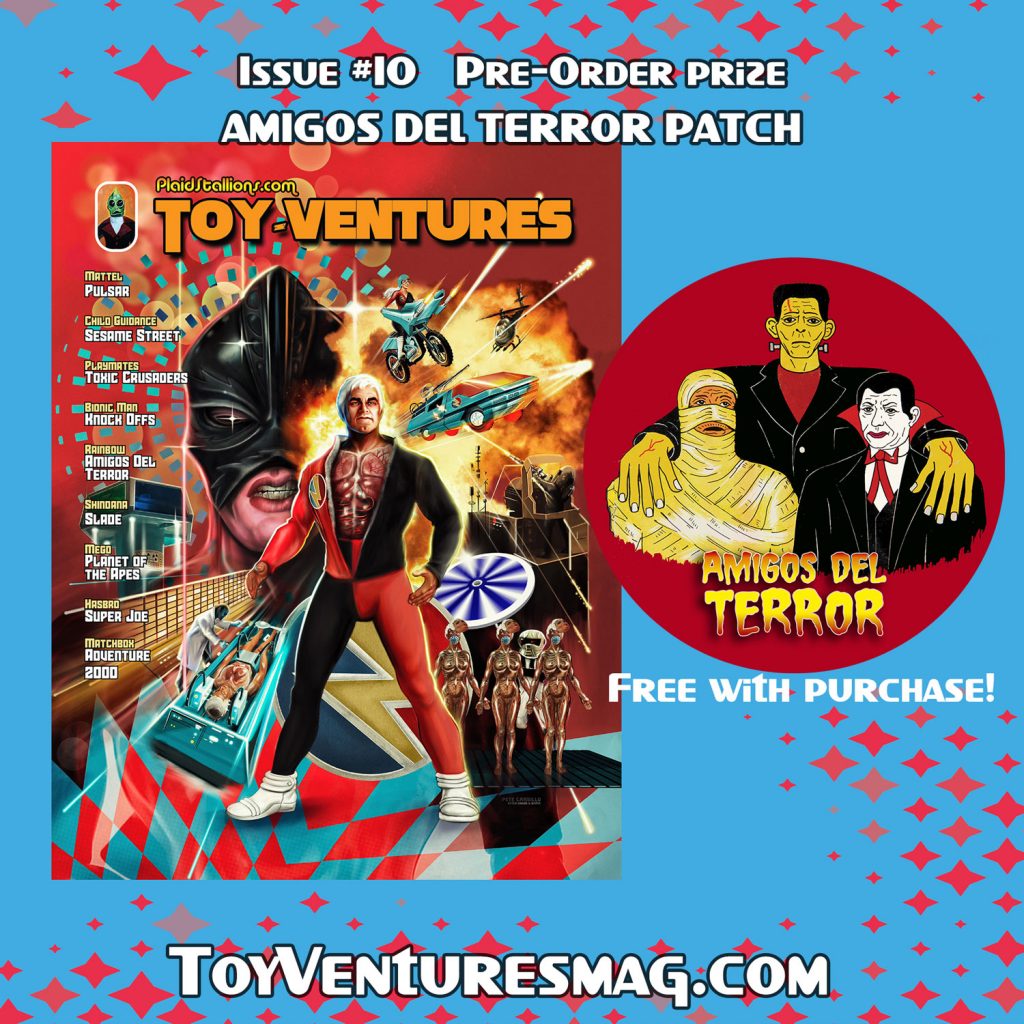 Friends of the Mego Museum: