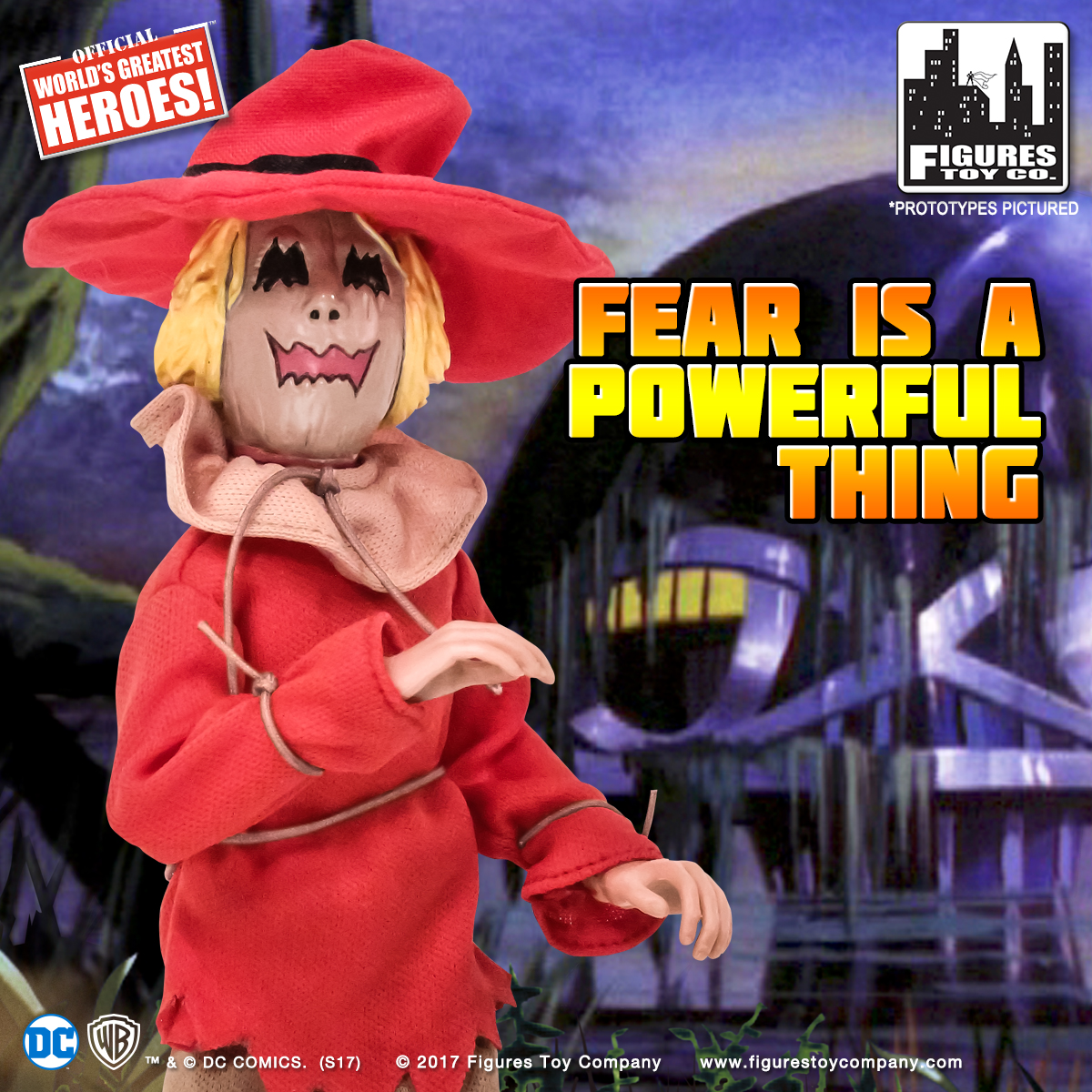 Say hello to the bad guys! Last week, you were introduced to two of the Legion of Doom members that will be included in Super Friends Series 5. Lex Luthor and Brainiac might be fearsome foes, but they've got a few friends of their own. Sinestro and Scarecrow join the fight against the Super Friends in this latest series from Figures Toy Company!

Green Lantern's greatest rival gets his first FTC figure in Super Friends Series 5, while Scarecrow is an all new figure patterned after his animated appearances! These vile villains will join previously released Legion of Doom members like Riddler, Captain Cold, Toyman, and Cheetah to create the ultimate challenge for the Super Friends!

Super Friends Series 5 will be available in late June, but there are plenty of Super Friends collectibles to keep you happy until then! Figures Toy Company has recently released exclusive Universe of Evil 2 packs, pitting Superman, Batman, Robin, Aquaman, and Wonder Woman against the Evil version of themselves! Other famous faces from the Super Friends cartoon like Samurai, El Dorado, and Black Vulcan are also available now. Visit www.figurestoycompany.com for your Super Friends fix, and check out other offerings from DC Comics, Hanna Barbera, KISS, and other popular licenses! Make sure to get exclusive updates with #MMFTCNEWS every Friday, and let us see your collections on social media by using #ftctoys to show Figures Toy Company what you've got from them!