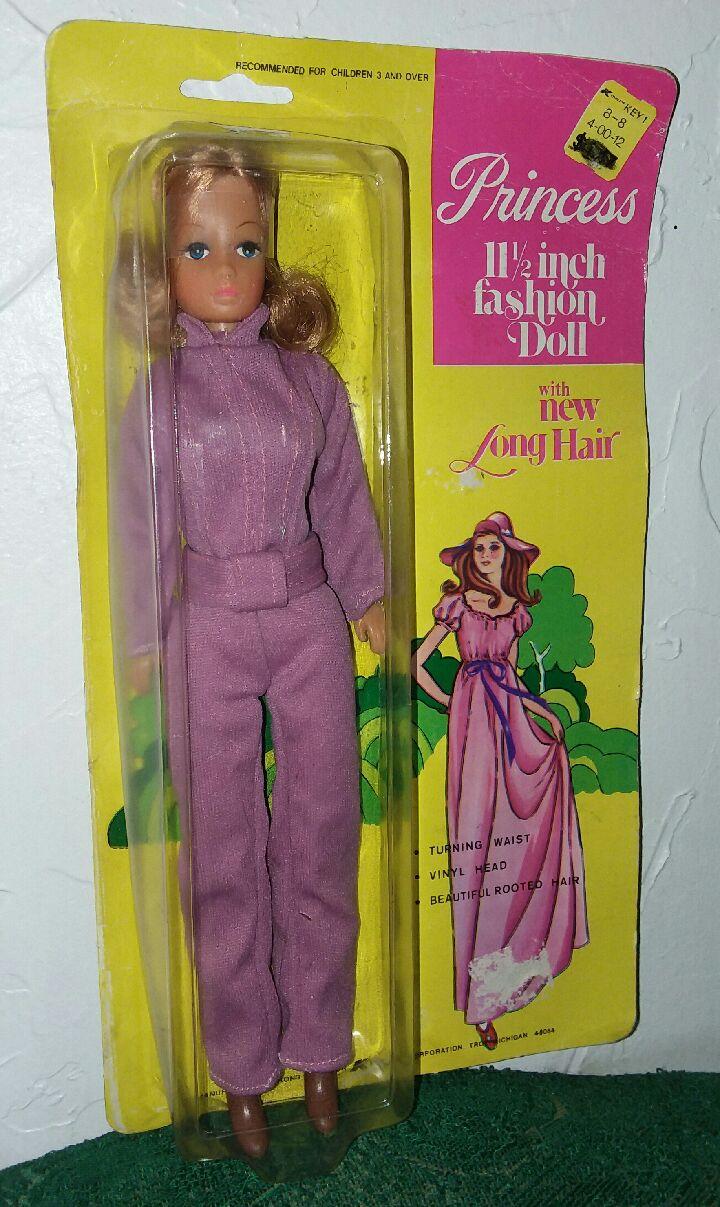 Our pal David tracked down yet another in the growing number of "Mego Outfits on Low cost Fashion Dolls" series. This time it's the jumpsuit worn by Dr. Kate Macrae in "the Black Hole" outfit. Good eye David.
Also, he discovered yet another Star Trek doll, this time she's a blonde. I'm going to call her Janice.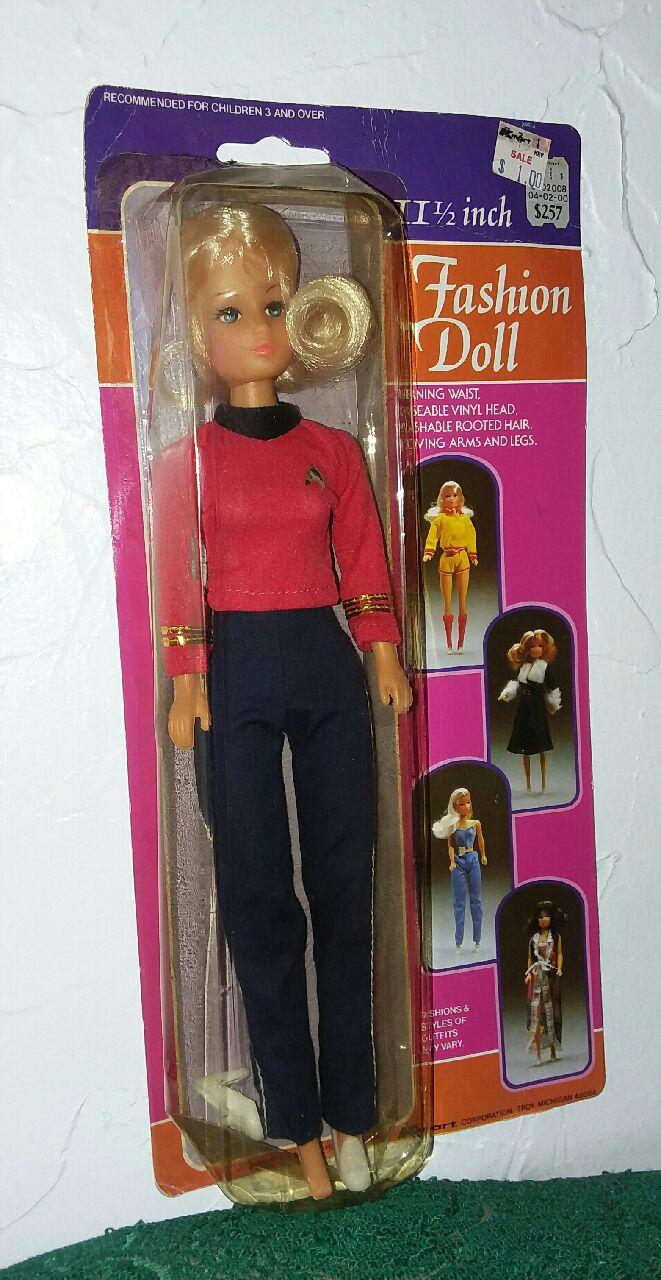 So let's recap at some of the weirdness we've discovered over the years shall we?
This brunette in a Trek uniform was an earlier discovery.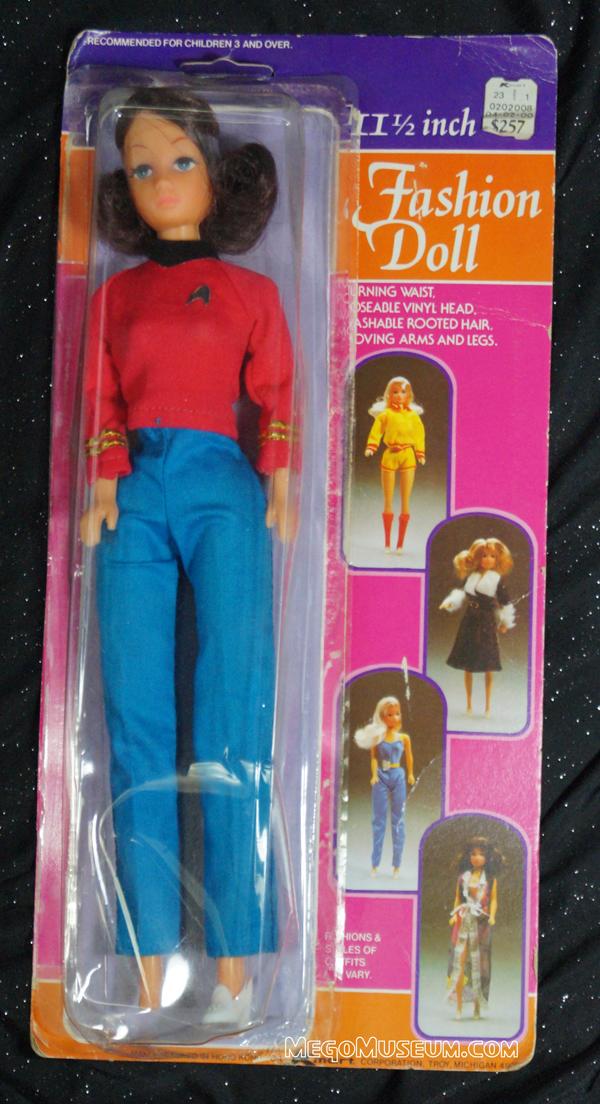 David of course, owns the Logan's Run version, which I think about A LOT.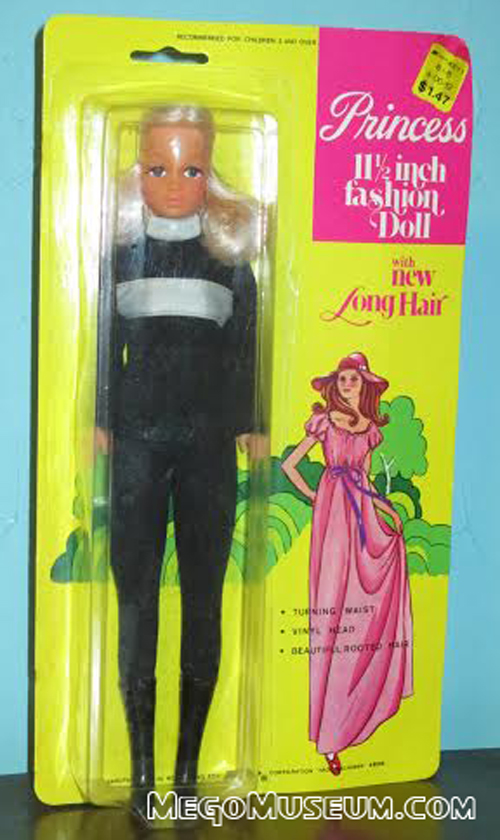 These Mandy the Pretty dolls had Superhero and Wizard of Oz outfits.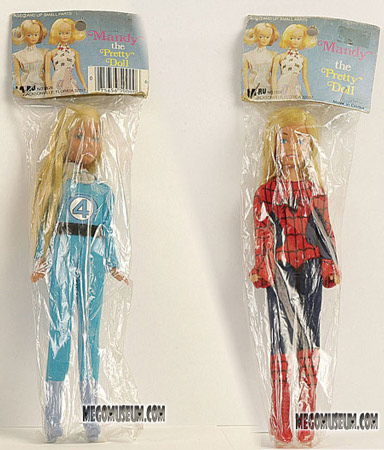 And of course, Bonnie Dee in her planet of the apes outfit is a big favorite.

We can't wait to see what turns up next!