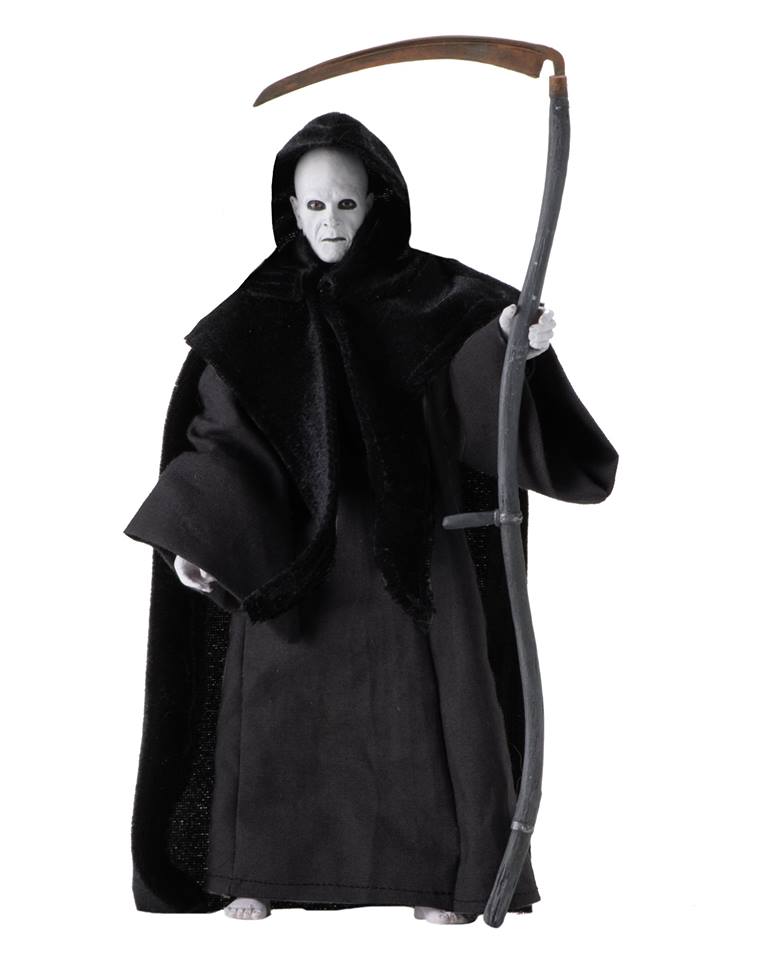 This year NECA will be adding another character to their growing library of 8″ Retro Cloth characters and a new addition to their popular "Bill and Ted" series with Death!
From Bill and Ted's Bogus Journey! Whether you call him the Duke of Spook, the Doc of Shock, or the Man with No Tan, Death is now a truly excellent clothed action figure. Life is great for Bill and Ted… until they're killed by evil robots from the future! To cheat death, save the world from evil, rescue the princess babes, and be back in time to win the Battle of the Bands, they'll need a little help from the Grim Reaper himself. Death stands 8" tall and features the authorized likeness of William Sadler. The fully pose-able figure has a mixed media fabric robe and cowl, and comes with a scythe accessory. Window box packaging.
Limited edition of 1,000 you can pre-order Death right now at NECA's website here.