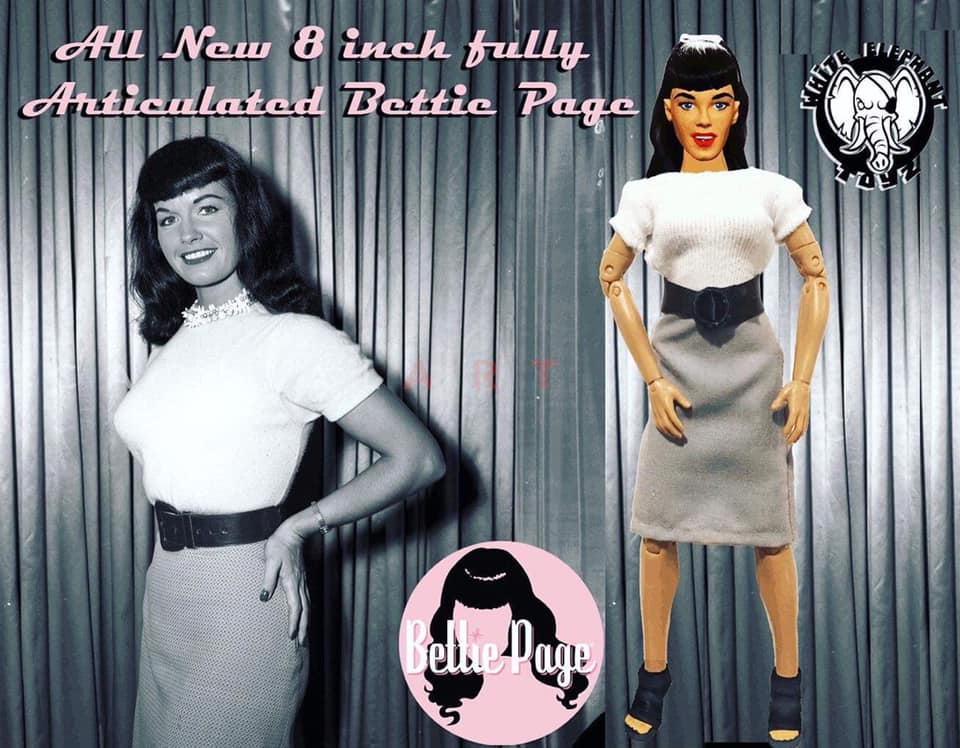 White Elephant Toys and KC's Galloping Gals are proud to present an 8″ fully articulated Bettie Page action figure.
Betty Mae Page, known professionally as Bettie Page, was an American model who gained a significant profile in the 1950s for her pin-up photos. Often referred to as the "Queen of Pinups", her jet-black hair, blue eyes, and trademark fringe have influenced artists for generations.
More details including outfits, exclusives and partners will be announced soon. Questions about distribution can be emailed to
gaga4toyz@sbcglobal.net
Mego Meet 2019 is this June with special guest Marty Abrams! Save the date!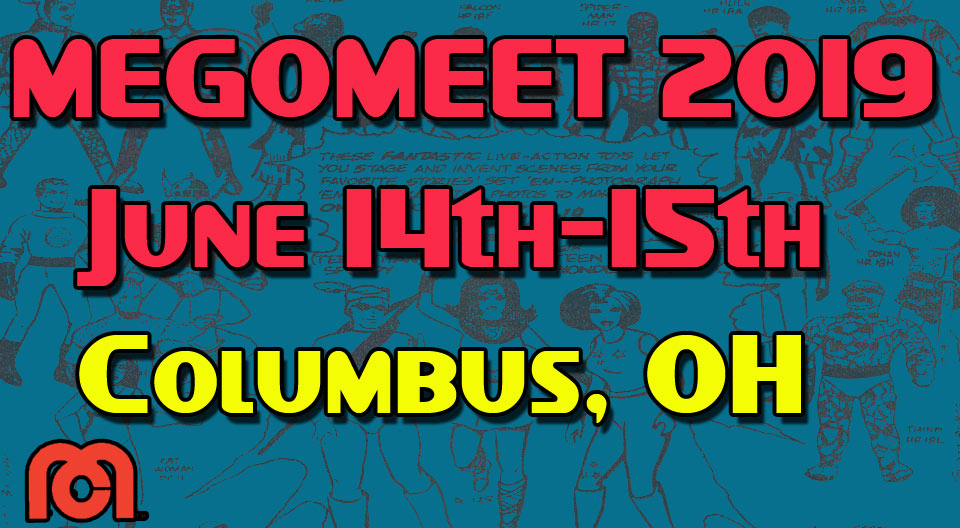 Shop for Mego on Ebay and each click supports us a little bit, thanks!