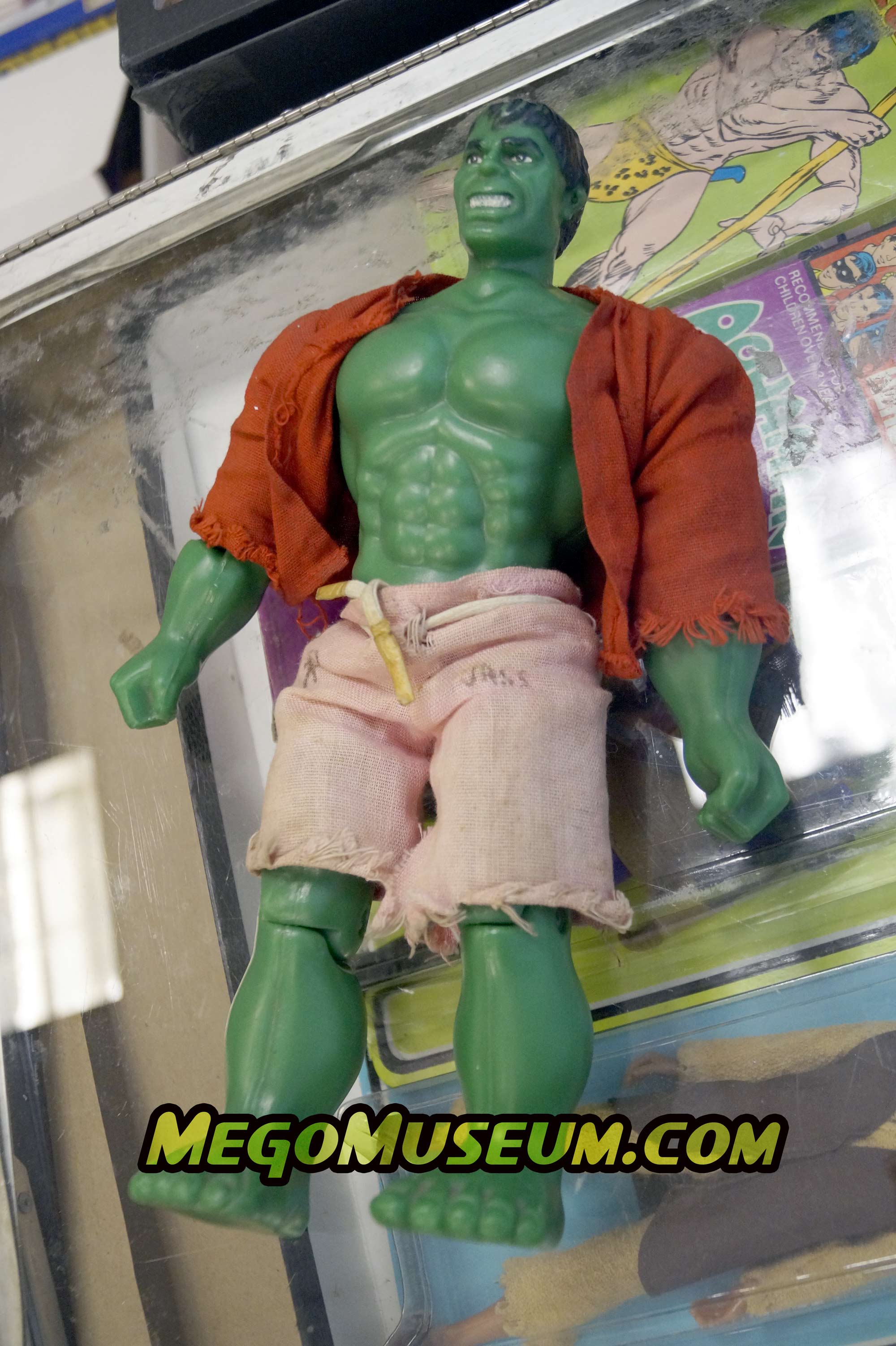 This photo is courtesy of our friends at Heroes West Coast and used with permission.
Another wonderful surprise at last month's Mego Meet was the discovery that the Mego 12″ Hulk was manufactured and sold by BASA of Peru.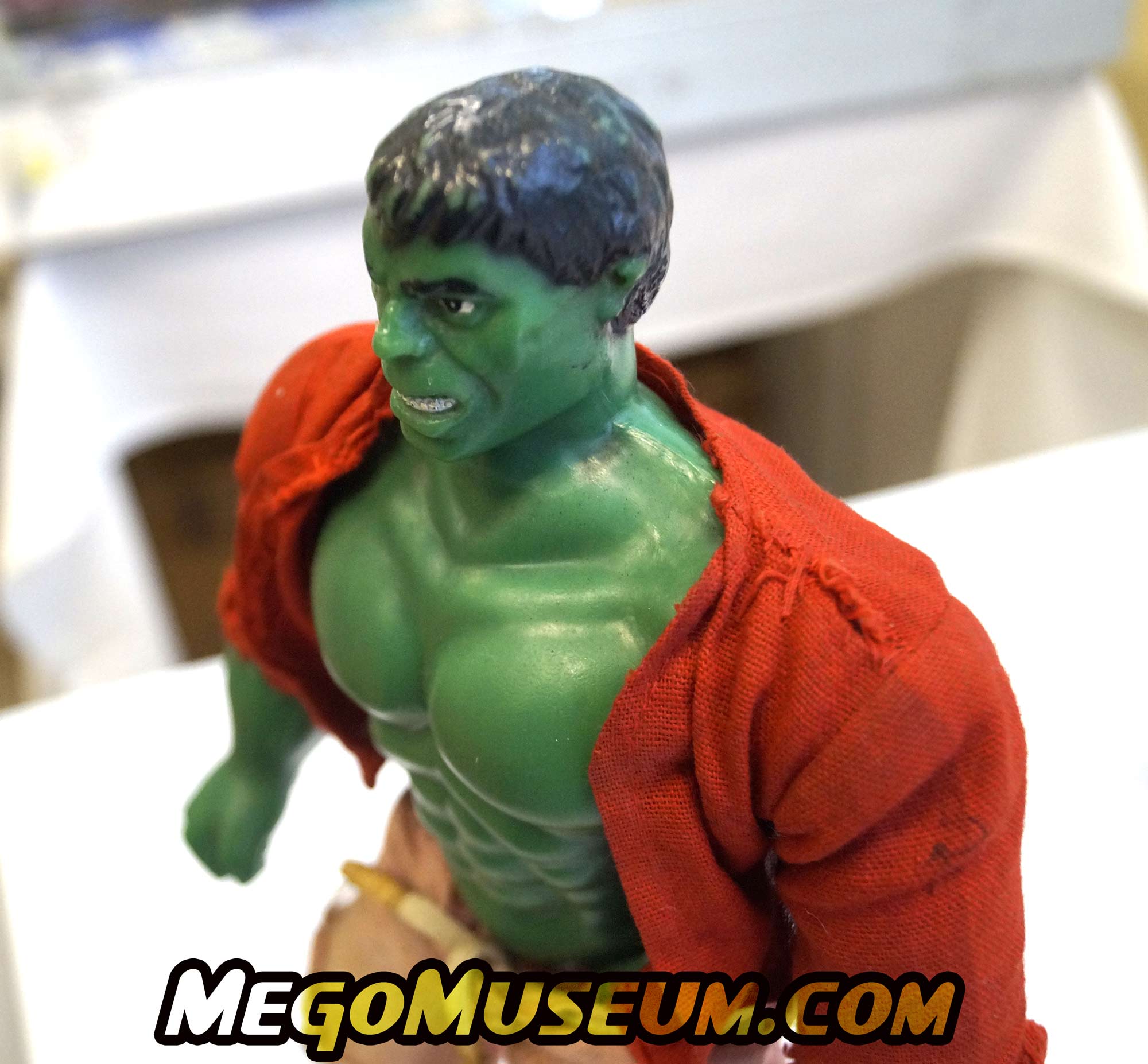 Like all of the BASA product we've seen, it's similar to what US kids got with subtle differences.
The first most noticeable difference is the red shirt (as opposed to the usual white). This kind of gives it a "David Banner" feel as the TV Hulk was often sporting some plaid.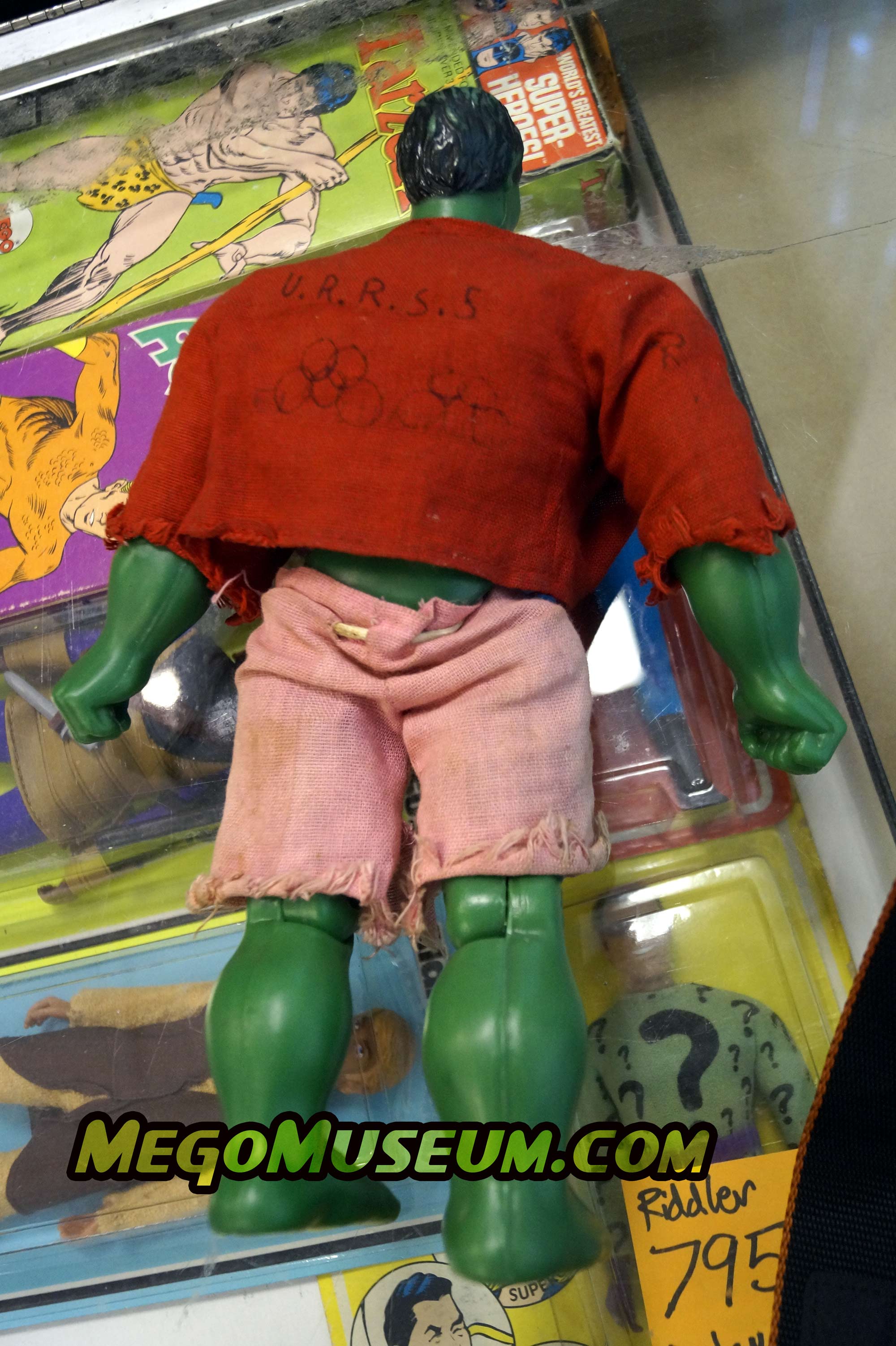 The second most noticeable thing is the BASA Hulk has no articulation on it's neck, the entire torso is one piece, although it clearly gleamed from the original Mego source.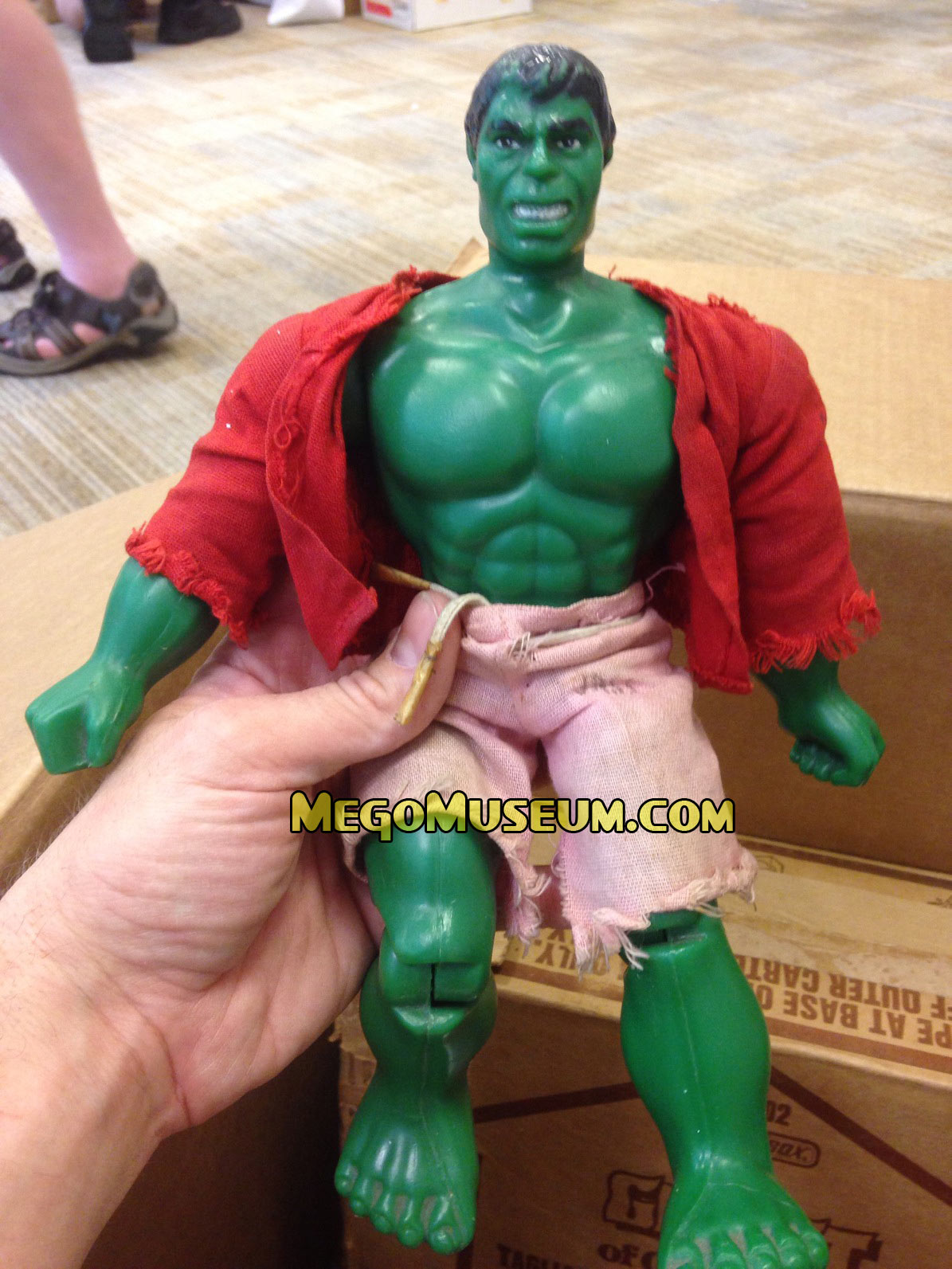 Many thanks to our friends at Heroes West Coast for this awesome discovery!
Discuss this on the Mego Museum Forums!
Like the Mego Museum on Facebook