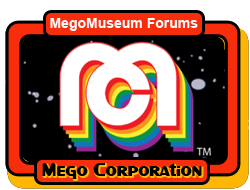 It probably isn't a surprise that the members of this site are overjoyed at the news that Mego Corporation is back and will have toys at retail this summer.
We are thrilled to announce the latest forum added to the Mego Community forums is Mego Corporation.
The purpose of this forum is to discuss and share the latest news, product reviews and local sightings of the new product from the world's greatest toy company.
All are welcome to join, for over 20 years the MegoMuseum forums have been a gathering point for Mego Heads worldwide.