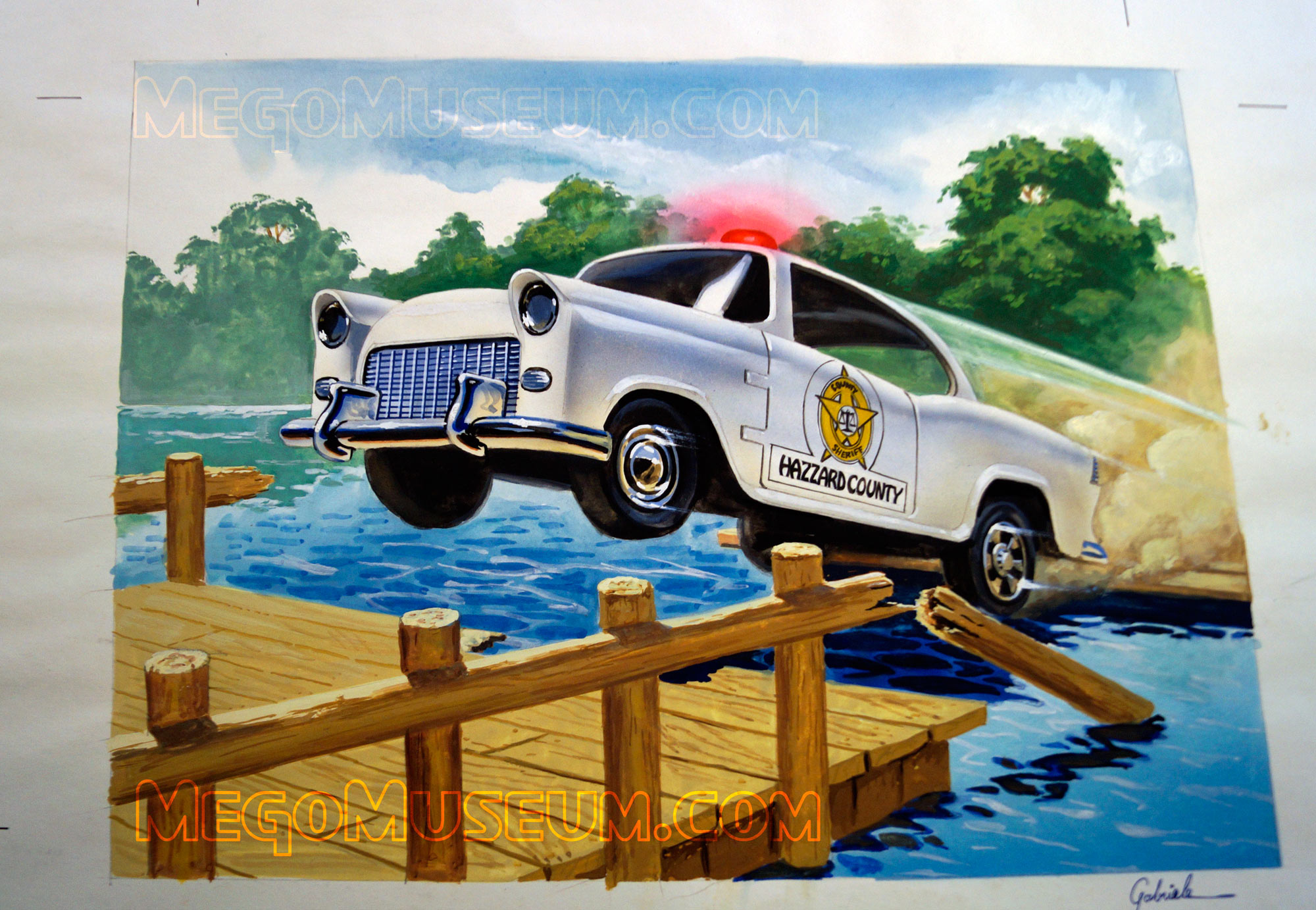 One of the more interesting pieces on display at Mego Meet 2017 was this original Mego Artwork for the Dukes of Hazzard Police Chase car set.
It's not everyday you see original Mego artwork for any of the toy lines. The artist signed it "Gabrielle" if anyone can name the artist, we'd be in your debt.
Thanks to our friends at Heroes West Coast (this is for sale BTW) for providing us with this fun item.