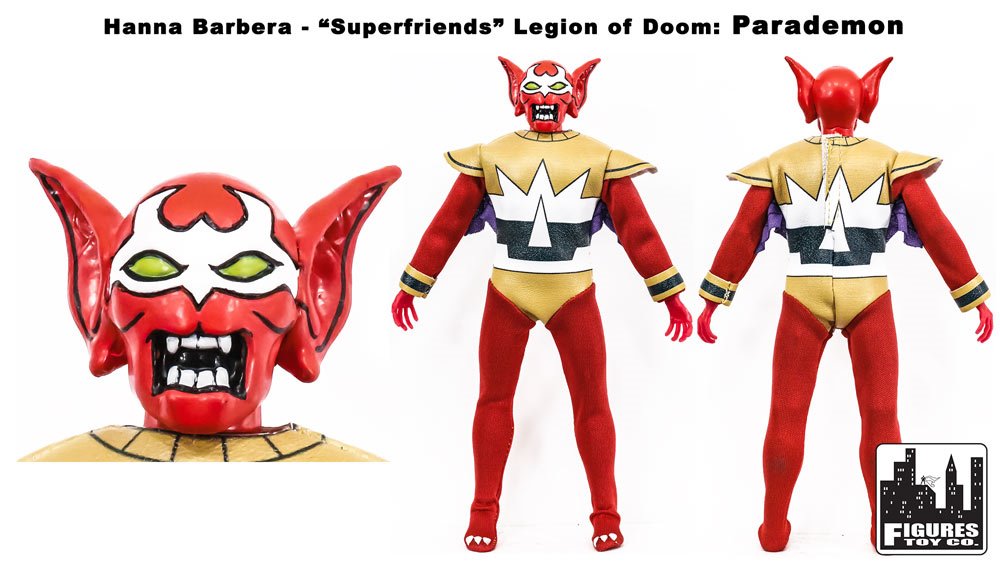 Darkseid is sending in the shock troops in anticipation of his arrival at Figures Toy Company! This week's #MMFTCNEWS is cause for concern for the Super Friends, because the Parademon retro figures are en route to FTC!
Also known as the Paradrones (because "demon" was too dark for Saturday morning cartoons), the Parademons are best known as Darkseid's evil army from Apokolips. This horde of evil has encountered many of the DC Comics heroes, including those that starred on the Super Friends cartoon! This Parademon figure is based on that animated appearance, and whether you want just one or enough to create your own alien assault squadron, FTC is making their arrival a reality! Their extensive line of retro figures is a sight to behold, and supporting characters like Parademon will give collectors a slew of options for figure photography and displays!
With Darkseid, Kalibak, and Desaad all previously announced as being put in production by Figures Toy Company, it seems like their Parademon was the logical next step in expanding the Super Friends line! Plenty of new figures will be arriving at Figures Toy Company throughout the remainder of 2019, but for those who can't wait there's already plenty to choose from! Check out FTC's long list of retro figure releases from DC Comics, Hanna Barbera, KISS, The Three Stooges, and even some of America's most notable Presidents! For more information on upcoming releases, look no further than exclusive #MMFTCNEWS updates like this one every Friday at Mego Museum, and follow Figures Toy Company across all forms of social media for more insight into their current and future selections!