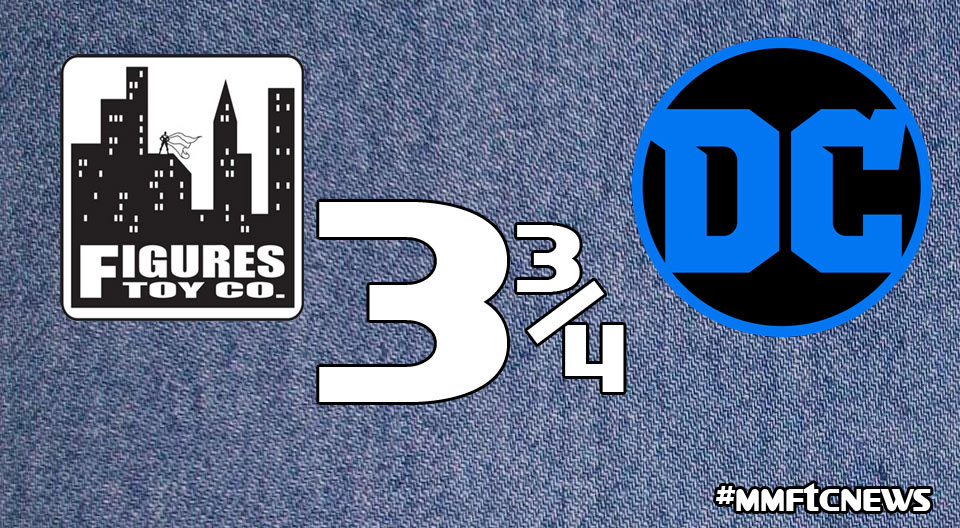 They've delivered many DC Comics characters in their 8 inch retro figure assortment. They supersized your favorite superheroes and villains in an 18 inch series, and the soon to be released 12 inch retro line. Figures Toy Company has been responsible for some of the biggest (literally!) additions to the retro figure market, and in this weeks #MMFTCNEWS they deliver another big announcement regarding a lineup that packs a powerful, pocket-sized punch. Get ready for FTC's venture into the 3 ¾ figure market with the release of their own line of DC Comic Action Heroes!
Longtime collectors are sure to remember the original assortment of these figures from the 70's, and FTC is putting them front and center once again, recreating 8 of your favorite characters for their first assortment. The all star lineup of DC Comics characters includes Batman, Robin, Superman, Aquaman, Wonder Woman, Shazam!, The Joker, and The Penguin! It's only fitting that one of the very first series of 3 ¾ figures in toy history has evolved into Figures Toy Company's first ever figure release in that format, as they continue to revolutionize the toy market with a mixture of classic collectibles based on blasts from the past, as well as the inclusion of so many iconic characters that were never created in the retro style ever before!
Producing these Comic Action Heroes is no small task, and FTC will release these in early 2019. You can bet that more big news on these figures and all the others will come to Mego Museum in exclusive #MMFTCNEWS updates at a later time. Until then, make sure you're not missing out on the retro figure craze by collecting all the fun stuff that www.figurestoycompany.com has to offer! New items will be added in August, so make sure you're following both Figures Toy Company and Mego Museum on social media to see what's coming out for you to collect at FTC!