Playsets and Accessories: Fortress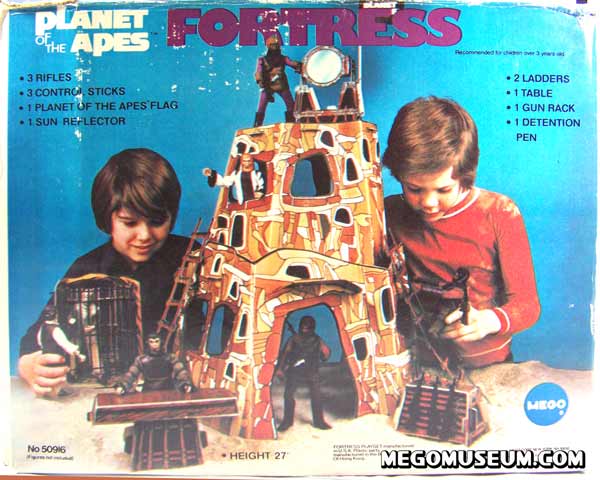 A boxed Planet of the Apes Fortress is the largest item in the collection.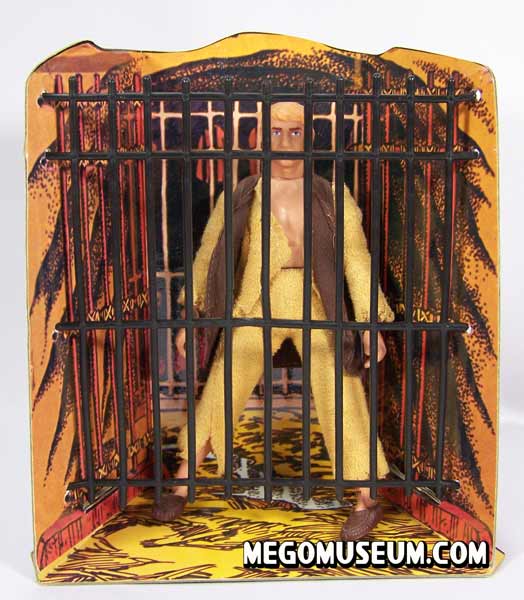 Alan Verdon models the unique jail cell for this playset, which is sturdier than the cage included with the Treehouse playset.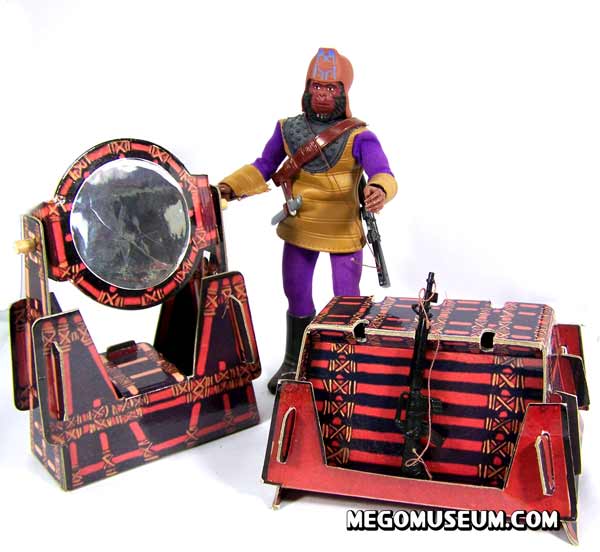 The lovely General Urko models the gun rack and sun reflector. The Sun reflector was actually used in the series making this one of the more show accurate pieces. Missing is the conspicuous "Planet of the Apes" flag from the sun reflector. If you're missing yours, see below:

Thanks to ABMAC, you can now upload a scan of the original flag by clicking the pic or by clicking here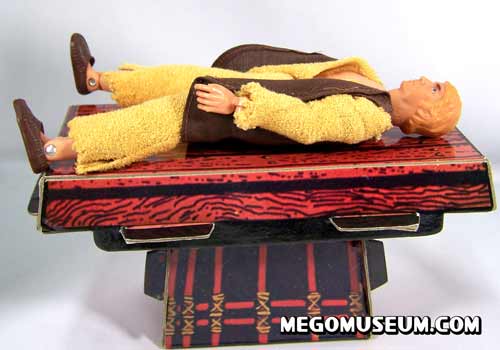 Alan models the "work table", it seems pretty morbid that we as children got so many opportunities to reenact vivisection scenes.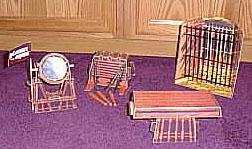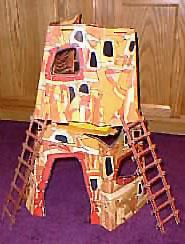 FORTRESS INCLUDED:
2 story fortress structure, with "floor" between them (glossy finished

cardboad)

"Sun reflector" and POTA flag (paper flag on wooden stick) which goes on top

Jail Cell, small, holds 1 or 2 (cozy)

Work Table (cardboard)

"Gun Rack"

2 Ladders

3 rifles and 3 "Control Sticks" which all fit on

the "gun rack".