New 8 inch male and female action figures are coming soon! Check out K.C's galloping gals, based on the tooling of the Zica Yvonne doll.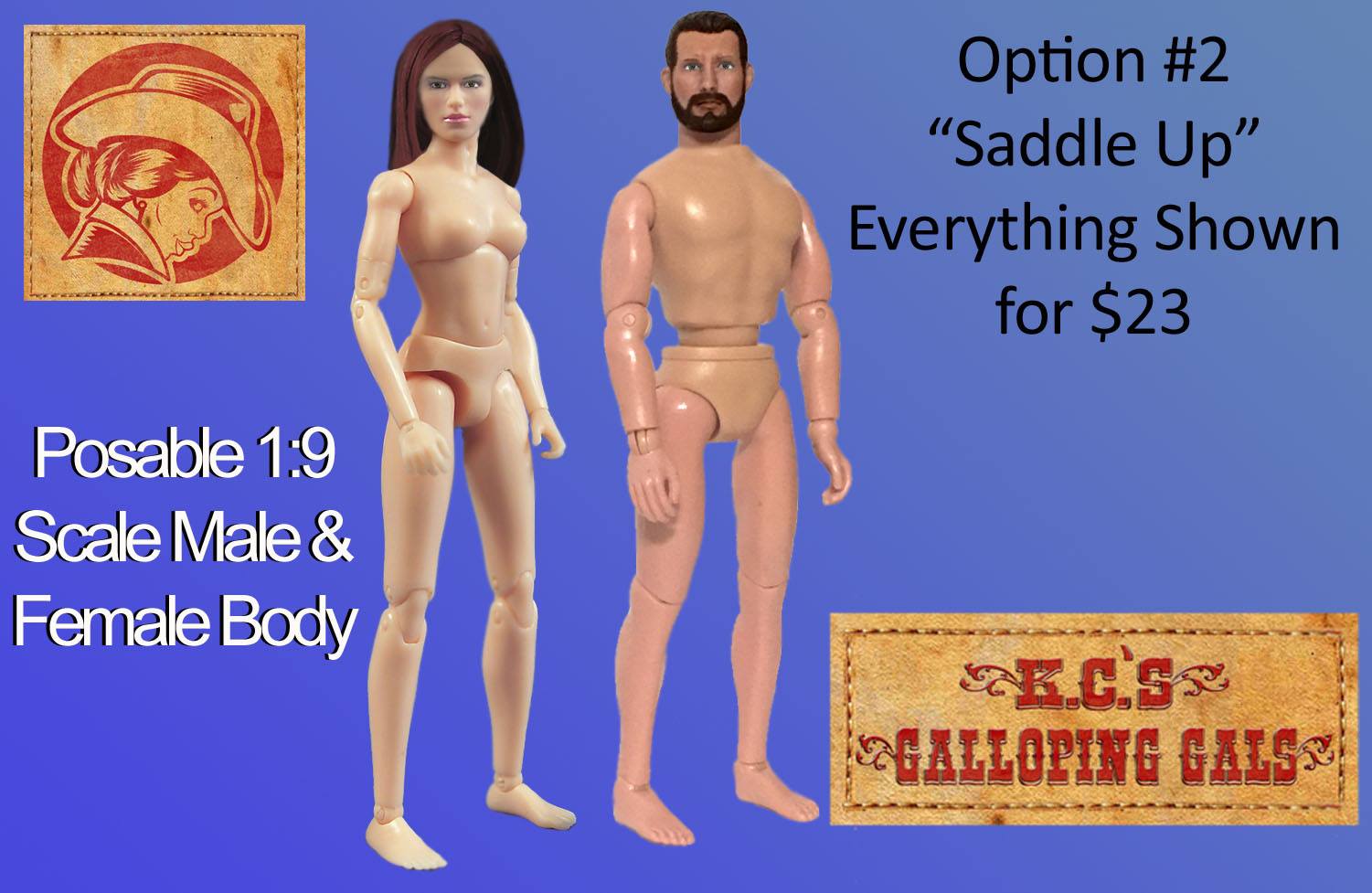 Check out the facebook group here.
You can now pre-order, we take you to the announcement from Jason Schiermeyer (who many of you will remember from Cast-A-Way toys).
"Pre-Order is live!
We've listened to what you've said and have tried to come up with as many different options for you. On this first order, we are working with the factory to give Gracie shorter brown hair and a more accurate lighter skin tone. We must work on some things that were established before we came on board, but I think we have got the pricing down where everyone can get what they need for a fair price. There are now 11 different ordering options for our products.
Speaking of pricing, the pricing on the pre-order is an experiment. We broke the body down so you don't have buy parts you don't need. We still have to pay for those extra parts and we anticipate we will be sitting on a bunch of extra busts and hands. That is a sunk cost for us. We are hoping that our pricing options help people that were sitting on the fence to come on over and spend some of their hard-earned cash with us.
For right now we are going to use my existing site for the pre-orders until we go to our new home. I'm not a web designer so please be patient with the site. You will have to accept the terms and set yourself up as a new customer. The site will walk you through it. Shipping, for now, is a flat rate of $6. We will be working in the future to have a more accurate shipping policy. For orders outside of the U.S.A. just go ahead and check-out with your order. The cart will charge you the Flat rate of $6 for shipping. I will have to invoice you separately for any extra shipping charges.
Lastly, we aren't a nameless Corporation here sitting on piles of money. We are a husband and wife team with eight kids. Yes, I said eight. We have taken some of our retirement money and invested in this little dream. In order to continue the dream and keep our prices down, we need your support. You have our attention and we want to take the line as far as you want to go, but we must have sales coming in to bring out new products. Please come to take a look.