Figures Toy Company has been digging deep into DC Comics history to bring collectors some of the most memorable characters ever created. From the upper echelon of heroes like Superman and Batman to fan favorites like Dr. Fate, FTC's assortment of plastic powerhouses includes something to satisfy any type of toy collector. Recent announcements have shown that new versions of some old favorites are set to join the ranks, but today's teaser might be their craziest collaboration yet! FTC is proud to present the package art for the upcoming JOKER'S DAUGHTER retro figure!
That's right, the supposed offspring of the Clown Prince of Crime is having her own retro figure created! Although she's been a part of some exciting DC storyines, Joker's Daughter has never had much of a presence in the collectible community! This is sure to make her a surefire hit for FTC, who are utilizing their access to DC's abundance of classic characters to create some of the most popular figures available on the market today!
Although we may never get definitive proof of her parentage, we do know that Joker's Daughter will be knocking down the doors of Figures Toy Company in the near future! Look for additional information on her release, as well as other expected figures like Robin, Harley Quinn, and even dear old dad himself, The Joker! www.figurestoycompany.com is where you'll find all these figures and more, and #MMFTCNEWS on social media is how you can keep track of all the upcoming toys from FTC thanks to their exclusive updates every Friday at Mego Museum!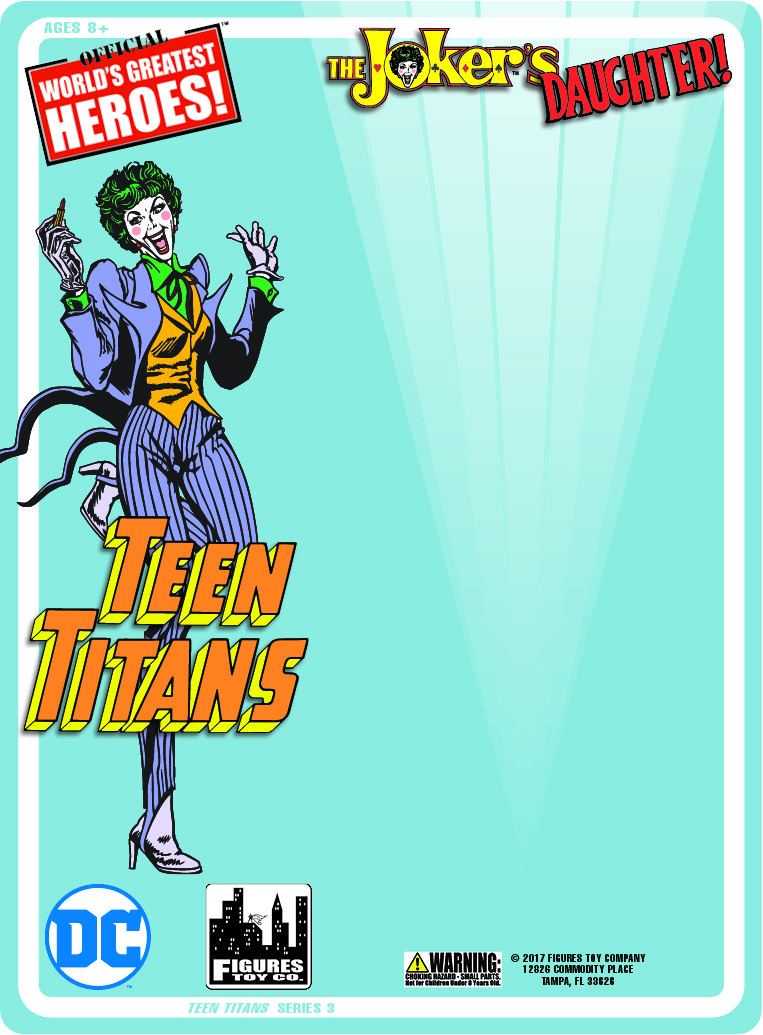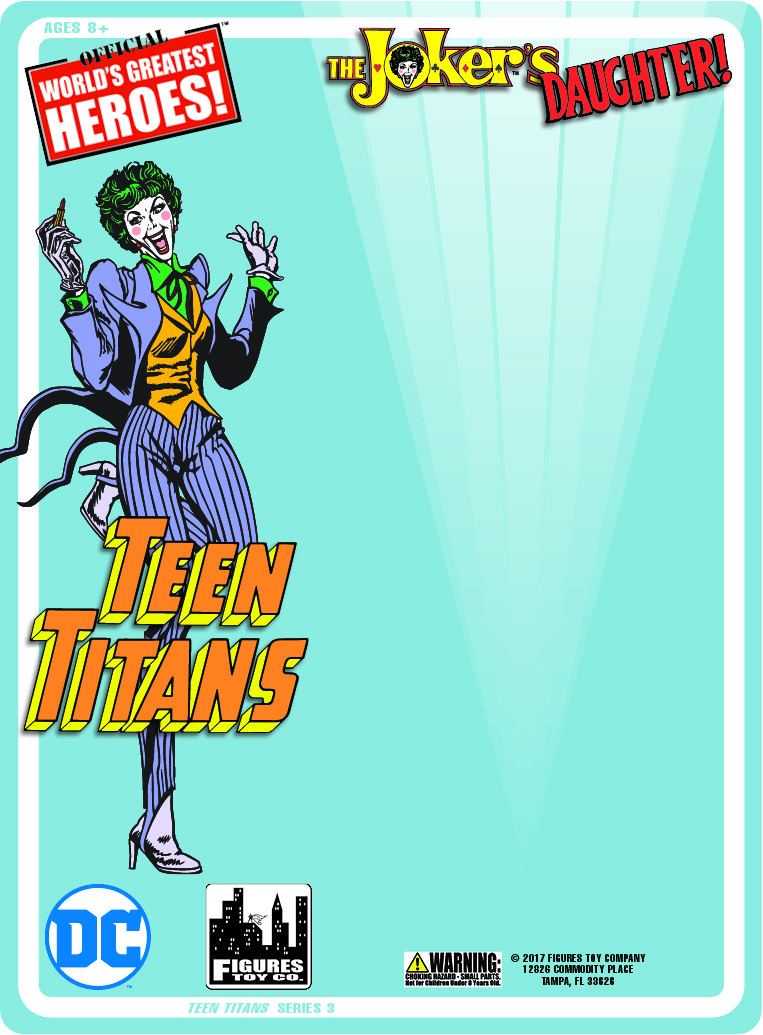 Discuss this on the Mego Museum Forums!
Like the Mego Museum on Facebook