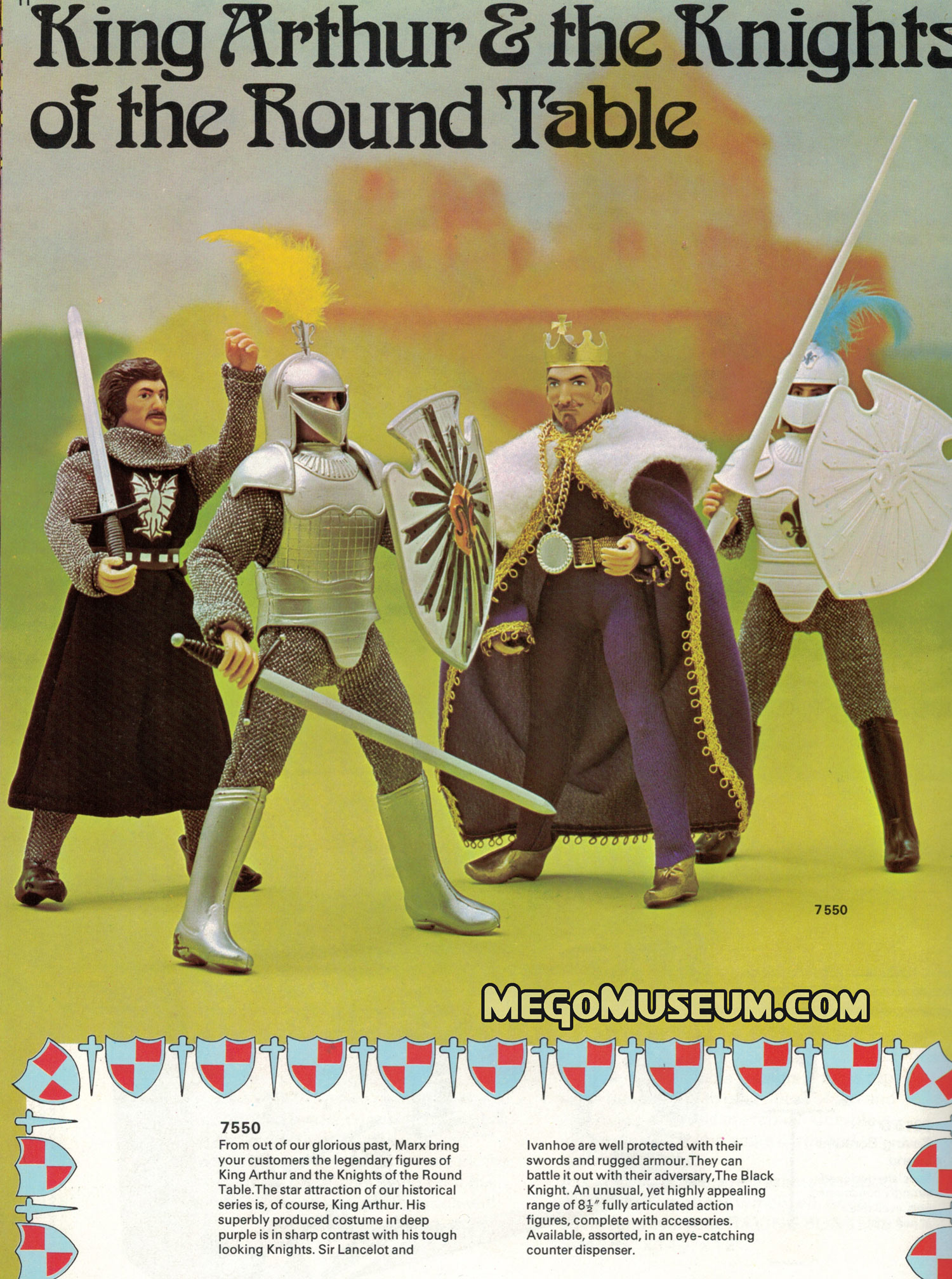 How gorgeous is the Catalog page from Marx UK (this is the only Mego line they were selling in 1975) which shows the hand painted Super Knights in all their glory?
Try and spot all the little differences between these and the factory versions, also, you might notice somebody is missing.
Check out the Mego Museum Super Knights Gallery here.