For years, Mego collectors have been finding oddities such as "Mandy the Pretty Doll" dressed like Mr Fantastic or the Bonnie Dee Doll dressed in full Planet of the Ape regalia . These strange blow molded dolls have been largely explained away as a 3rd party factory trying to get rid of it's extras after Mego was done with the line. It's likely that Mego wasn't even aware of the practice.
Now we have two more additions to the lore in the form of these 11.5 figures that were sold exclusively at K-Mart stores in the late1970s, the first being a Fashion Doll clad as a Sandman from Logan's Run. Mego famously abandoned the Logan's Run line while in production and samples of these tunics have surfaced before and are identical to ones found on the Mego production samples.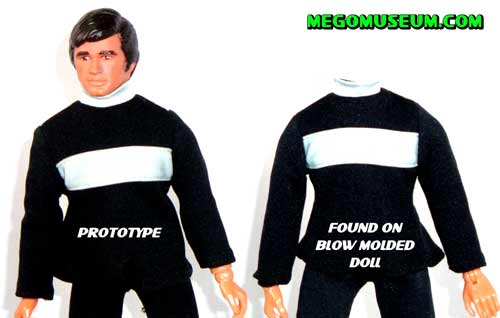 For years collectors have told us about buying Logan's Run Fashion dolls at K-Mart, thanks to collector David Spurgeon, we have our first look at a carded example!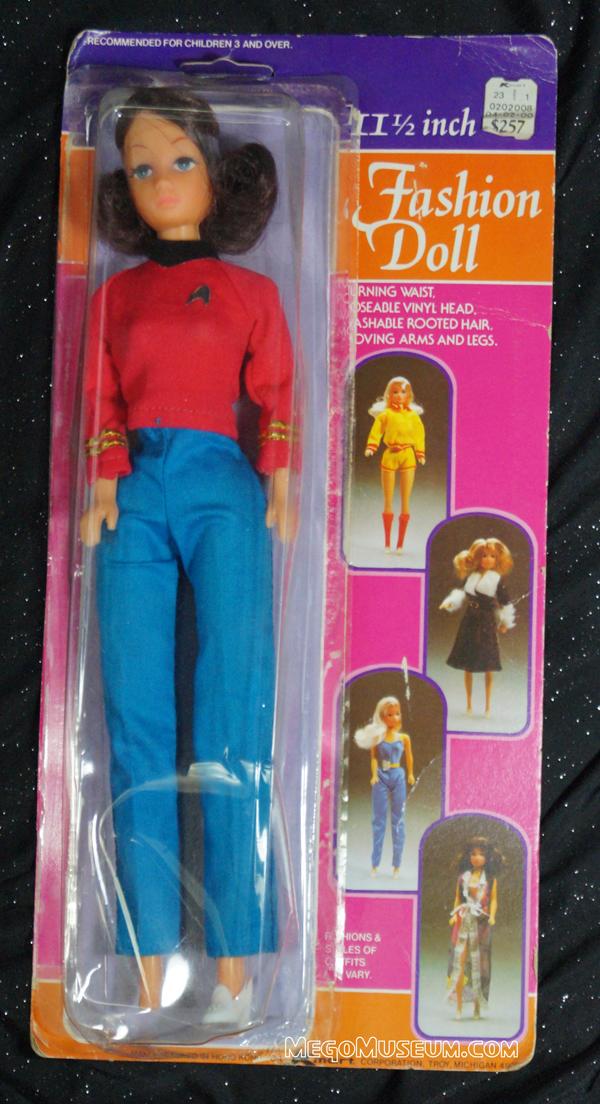 Rounding out today is this other K-Mart fashion doll wearing a Star fleet uniform although sadly, she's a red shirt. Hopefully she doesn't run into a Mugato on the runway.
Got a weird Fashion doll/Mego mashup we don't? Drop us a line!
More news like this every week in our newsletter Subscribe today!
Join us at the world's only dedicated Mego Forum.
Follow the MegoMuseum on Twitter