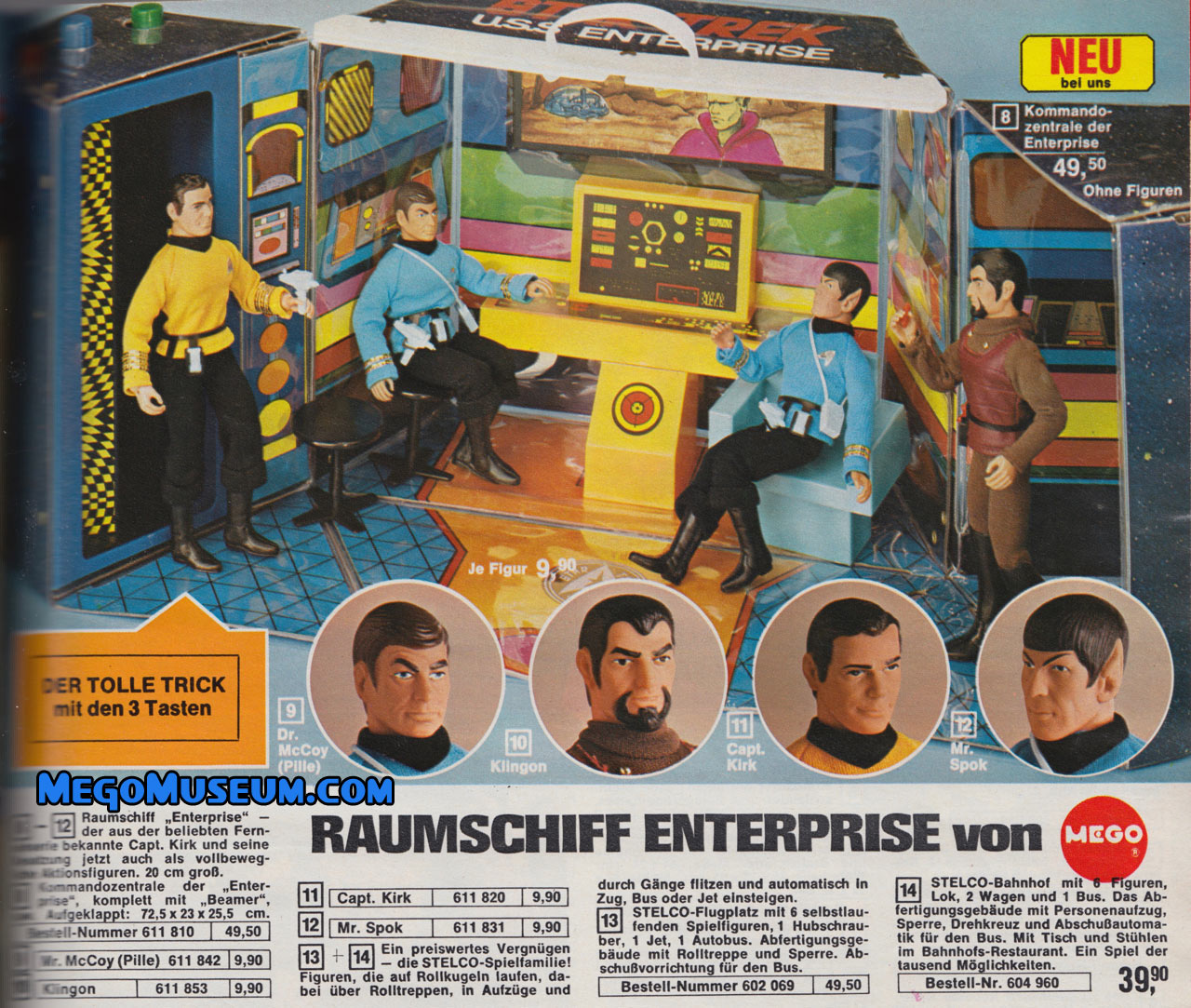 We're totally beaming (see what we did there?) over this new submission from Eddy, a German catalog page for the Mego Star Trek line.
It seems Star Trek of "Starship Enterprise" as it was known, was a big enough hit in Germany to see the Mego line released, awesome stuff!

Shop for Mego on Ebay and each click supports us a little bit, thanks!
Discuss this on the Mego Museum Forums!