Re-Mego: BifBangPow! Galleries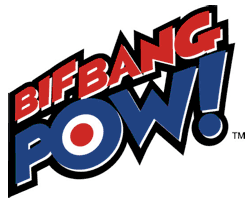 While no figures were available for Toy Fair 2010, BBP has announced that the figures will include Michael C Hall's titular character and later we can look forward to figure of John Lithgow's "Trinity Killer". Details to follow:
Click on the Gallery Links to see Toy Fair prototype links for all.
You can now Pre order Brock Samson at Entertainment Earth EE will not charge your credit card until items come in stock and it helps the Museum!
Order The Venture Bros. The Monarch & Dean Venture Action Figures from Entertainment Earth! It helps out the Mego Museum!