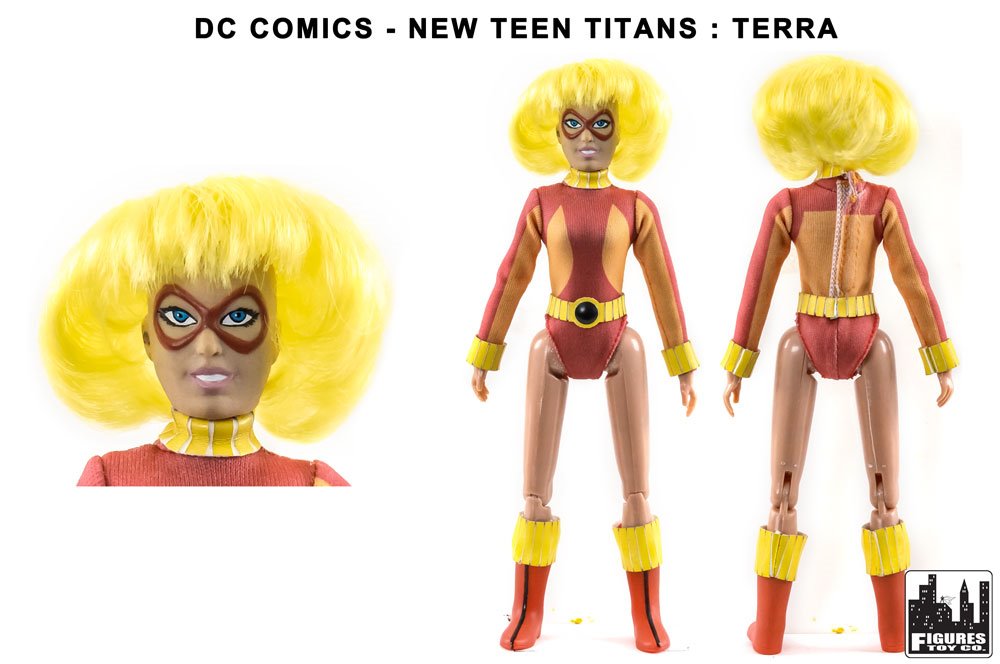 There's a new Teen Titan coming to Figures Toy Company, one that's going to make everyone around her watch their back. The traitorous Terra is the latest name to be added to FTC's long list of DC Comics retro figure releases!
Those who know their DC history will remember the pivotal role Terra took in the pages of the New Teen Titans comic book. Although she was the sister of the superhero Geo-Force, Terra was unstable, and this led to an alliance with the assassin Deathstroke. Together, the two secretly plotted to destroy the TeenTtians, even as Terra fought alongside them! Figures Toy Company's new retro figure captures Terra in her original costume design, which is sure to remind fans of Marv Wolfman and George Perez's run on the New Teen Titans title!
Terra will take up residence in FTC's warehouse (and your house, once you order her!) later this year, so stay tuned for future updates on this secretly evil super heroine. Some of the most anticipated releases from Figures Toy Company are already available at Figures Toy Company now, including Hawkman, the new Throwback KISS series, new Scooby Doo figures, and a whole lot more! Check out FTC's social media for more images and updates on current and future product, and come back to Mego Museum next week for more exclusive news direct from Figures Toy Company!
Subscribe to the MegoMuseum Newsletter for weekly updates from Figures Toy Company.