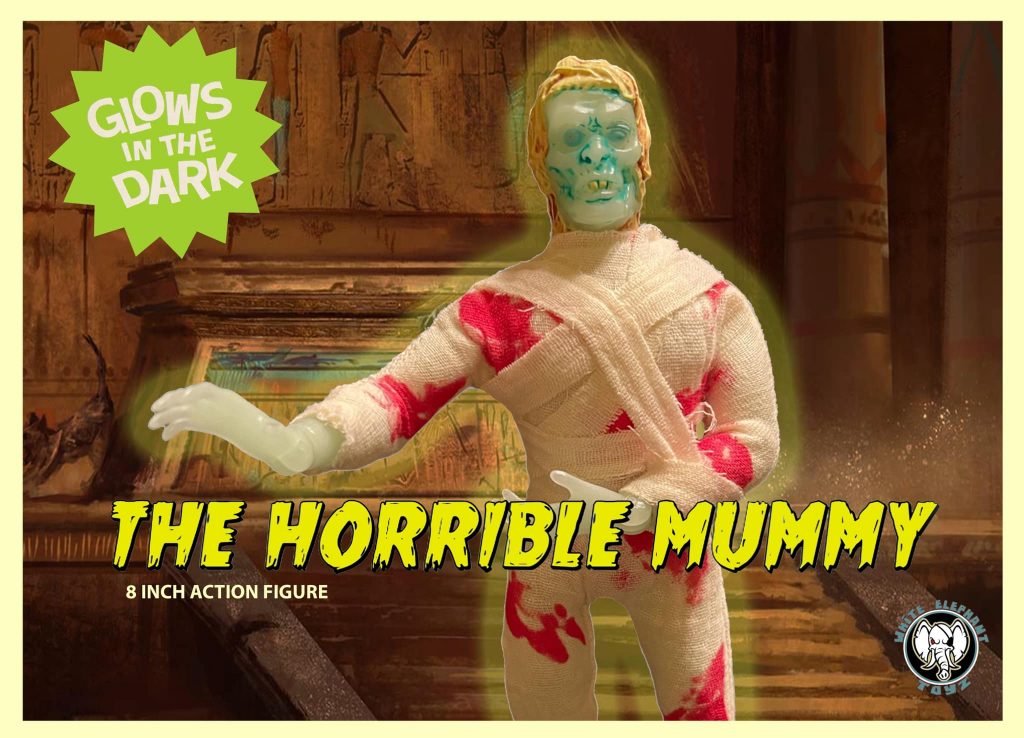 White Elephant Toyz presents the Horrible Mummy in two variations, bloody or regular. This 8″ Glow-in-the-Dark creation will be available at Whiteelephanttoyz.com in the next 2-3 weeks.
Alongside these terrific figures will be bog monster, three versions of the vampire bride (3 different head sculpts and hair colours) and new card art, T-shirts, collector pins, and Kaci's Galloping gals will also have products available on the site.
Type S male bodies, neck adapters, American Indian Female Type S bodies, unpainted female heads without hair, several different female heads with different hair colours, smaller female feet, Type S females with new head sculpts in 2 different hair colours, and restock of older Type S females with new hair colours and face paints.
White Elephant Toyz Facebook Group
White Elephant Toyz Forum at the Mego Museum