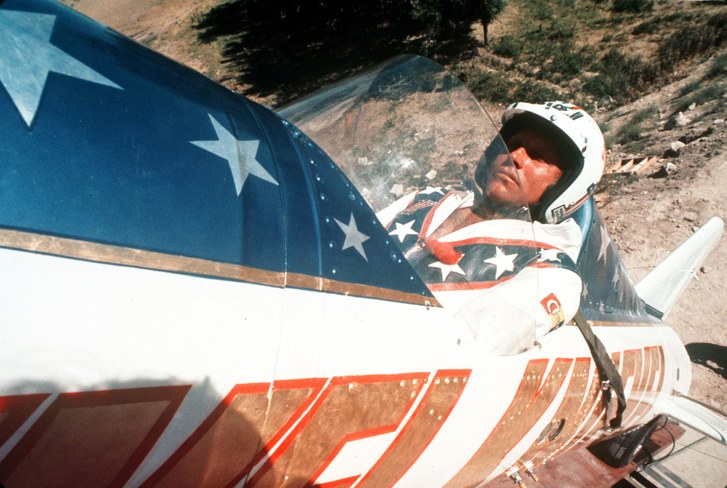 This is no stunt! America's Greatest Daredevil is returning to Figures Toy Company's retro figure assortment, with 3 new versions each being made in both 8 inch and 12-inch styles. In today's #MMFTCNEWS, we welcome back Evel Knievel to our corner of the collectibles world!
FTC fans will remember that they previously sold figures for the popular stunt performer, and will now once again offer retro action figures of him in some new costumes. Each Evel Knievel figure is clad in a costume inspired by the ones he wore during his famous jumps, and a few others which are sure to bring back fond memories of those legendary moments. The new figures are in line with all the other retro offerings from FTC, so collectors can enjoy having Evel take the Batcycle for a spin, or conjure up a combination concert/stunt show with the members of KISS!
Evel Knievel will make the jump back into Figures Toy Company's stock in the near future, so keep an eye on future #MMFTCNEWS updates for more information on his new figures and their release date. You can also race over to www.figurestoycompany.com today for all the awesome items already available, from DC Comics to KISS and a whole lot more highly detailed figures based on characters from popular culture! Other new items on their way to FTC include brutish Batman villain Bane, a series ofSwamp Thing figures, and Hanna Barbera's Birdman! Be sure to follow Figures Toy Company on social media, and come back here next week for another update on some new FTC items!

Shop for Mego on Ebay and each click supports us a little bit, thanks!