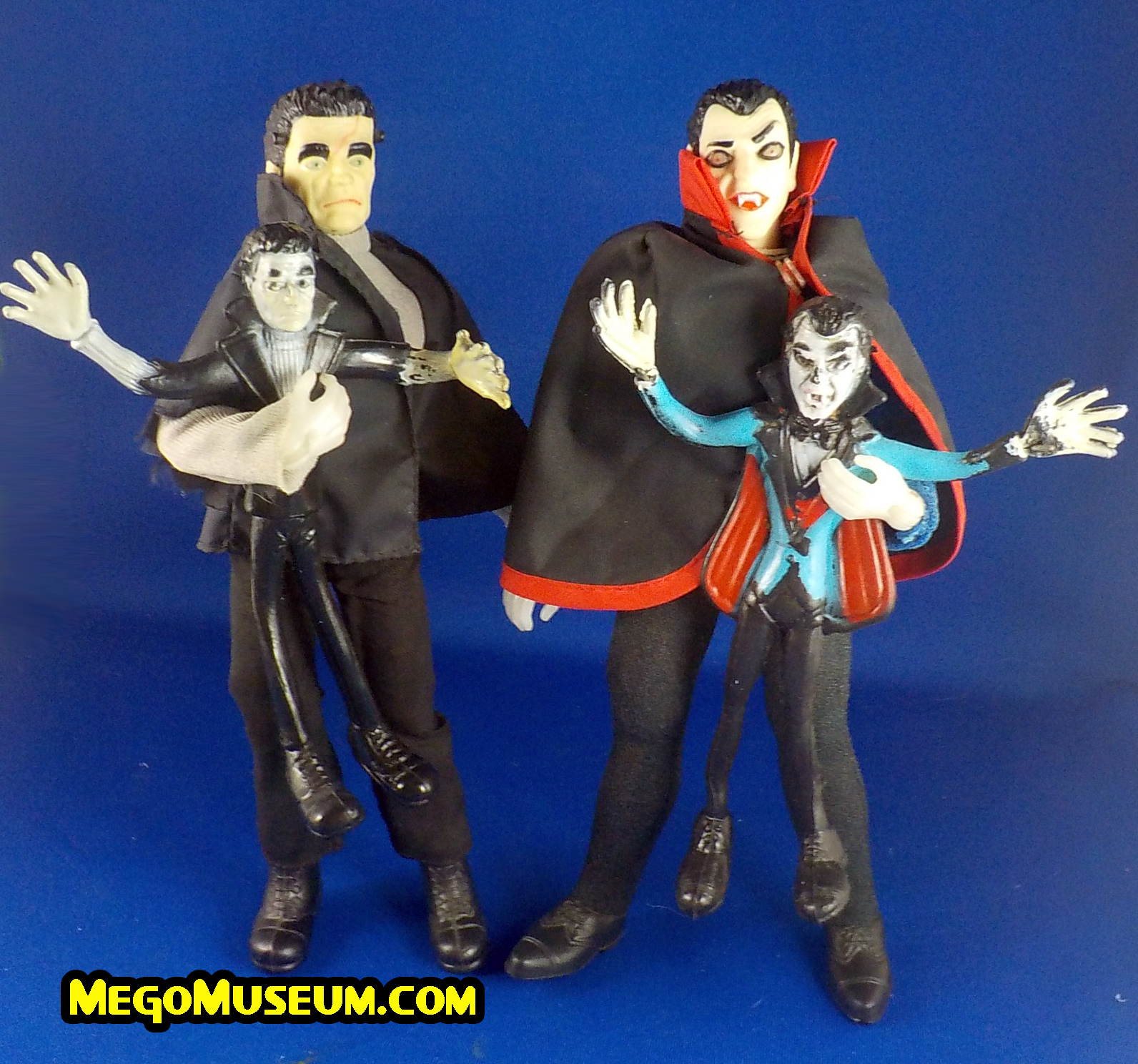 We've mentioned these guys before but seeing as we didn't get much insight and it's almost Halloween, what better time to reintroduce them and perhaps get some pieces to the puzzle.
Above are the Mystery Mad Monsters bendy figures that we procured from the UK a few years back. The seller knew nothing about them (although we soon discovered he liked smoking a whole bunch, blech!) and the only thing we knew for certain was, they're without a doubt based on the Mego Mad Monsters action figure designs.
Since that date we've managed to track down one person who had the Frankenstein figure and established three things 1) They were also sold in the United States 2) They're from the 1970s and 3) the person mentioned a counter display box.
So, were these made by Mego? (We'd conjecture no) and if no, who? Are there other Mad Monsters in the series?
Hopefully someone will reach out to us and shine the light of knowledge on us about these two wonderful fellows.
Discuss this on the Mego Museum Forums!
Like the Mego Museum on Facebook