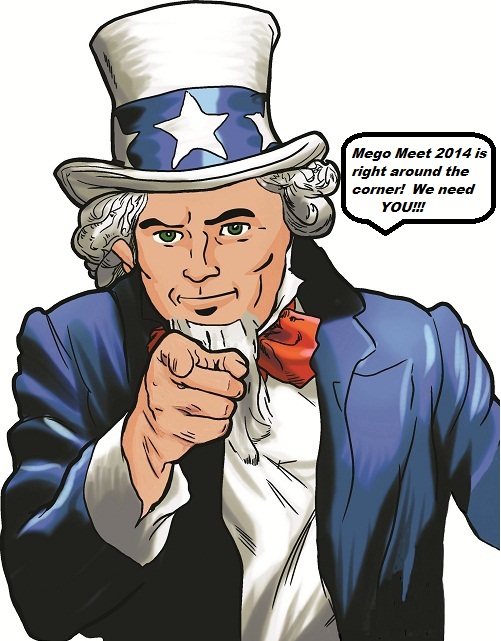 This year will mark our tenth annual Mego Meet, and we're determined to get a head start AND keep momentum building until June. Starting with the annual Mego Meet customs auction, we want to make this year the biggest and brightest.
To help make this happen, we have enlisted the help of the customizing community and Odeon Toys for what we call "Brick of the Month." At the beginning of each month, from now through June, we will post a new Brick Mantooth or Super Collector custom submitted by a museum member for the auction.
"Brick of the Month" challenges the customizer to take the existing Brick Mantooth or Super Collector and make it entirely theirs, the only limit is imagination and federal laws, I guess.
We are pulling out all of the stops to make Mego Meet 2014 the biggest and best yet, and the support we receive through the auction is critical. We hope that the cool customs posted each month will inspire some first-time participants, as well as keep the fire burning from the wonderful folks who have kindly supported us in years past.
For August, we're starting things off with the man and his van. Brick is adorned in his finest burnt orange leather suit, ready to pick-up Candy from her apartment and show her a night on the town. Brick features a rotocast head on a Doc Mego body, and will come packaged in a Cast-A-Way clam featuring new card art by Scott Adams. These items and many more to come will be up for bids in June. Updates will be posted regularly on the museum blog, and the auction links will be up at BigToyAuction.com in September for those who wish to bid online.
If you have any questions feel free to drop us a line at hammer@megomuseum.com.