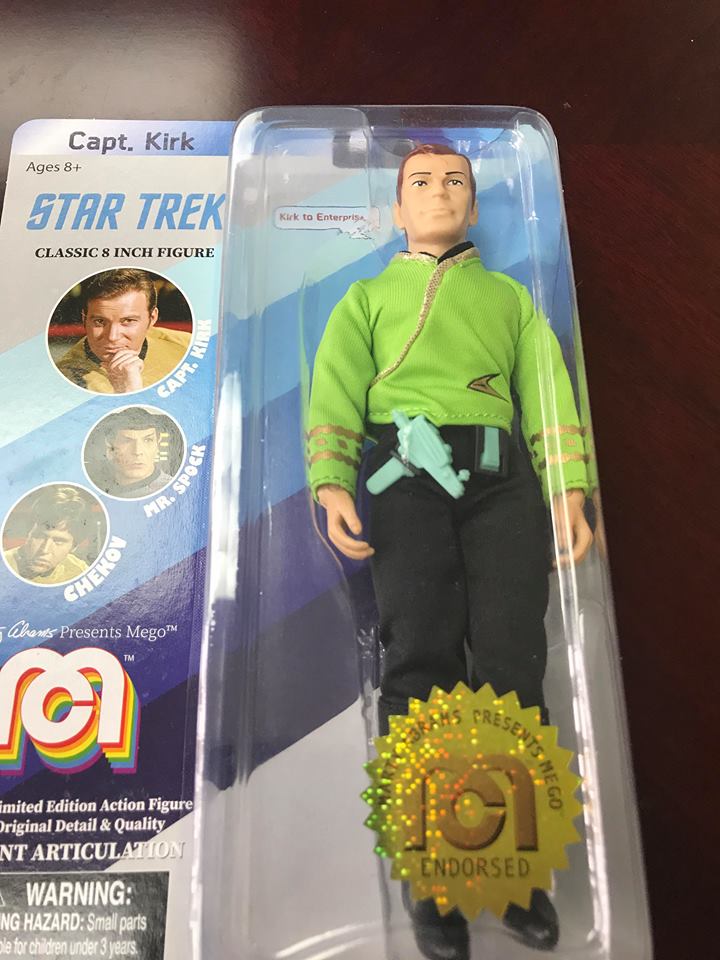 A welcome sight at wave three reveals is Captain Kirk in his classic Green tunic, something Mego fans have wanted for decades.
Wave three is set to be released at Target stores in November but some of them are popping up right now, check your stores!

Shop for Mego on Ebay and each click supports us a little bit, thanks!