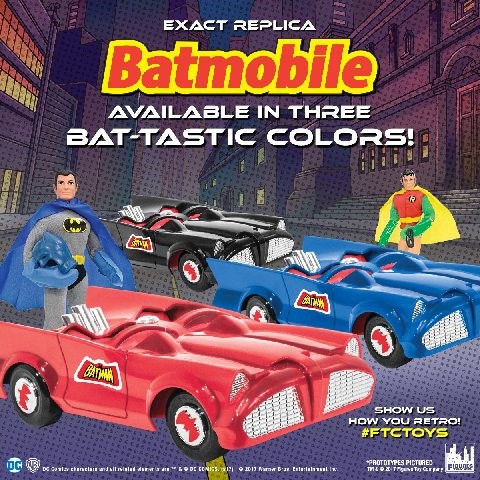 Back when we posted the poll in 2014 there were conditions on Figures Toy's license that prevented them from producing a Batmobile with rolling wheels.
Since the announcement of the Batmobile and Batcycle replicas from Figures Toy Company, many collectors have wondered if they going to have functional wheels.
We're happy to announce that has since been resolved and the upcoming vehicles WILL roll. The good folks at Figures Toy Company asked us to share this awesome news.
And speaking of news, we have an EPIC reveal tomorrow in our Mego Museum Newsletter. Here is an example of last week's big reveal.