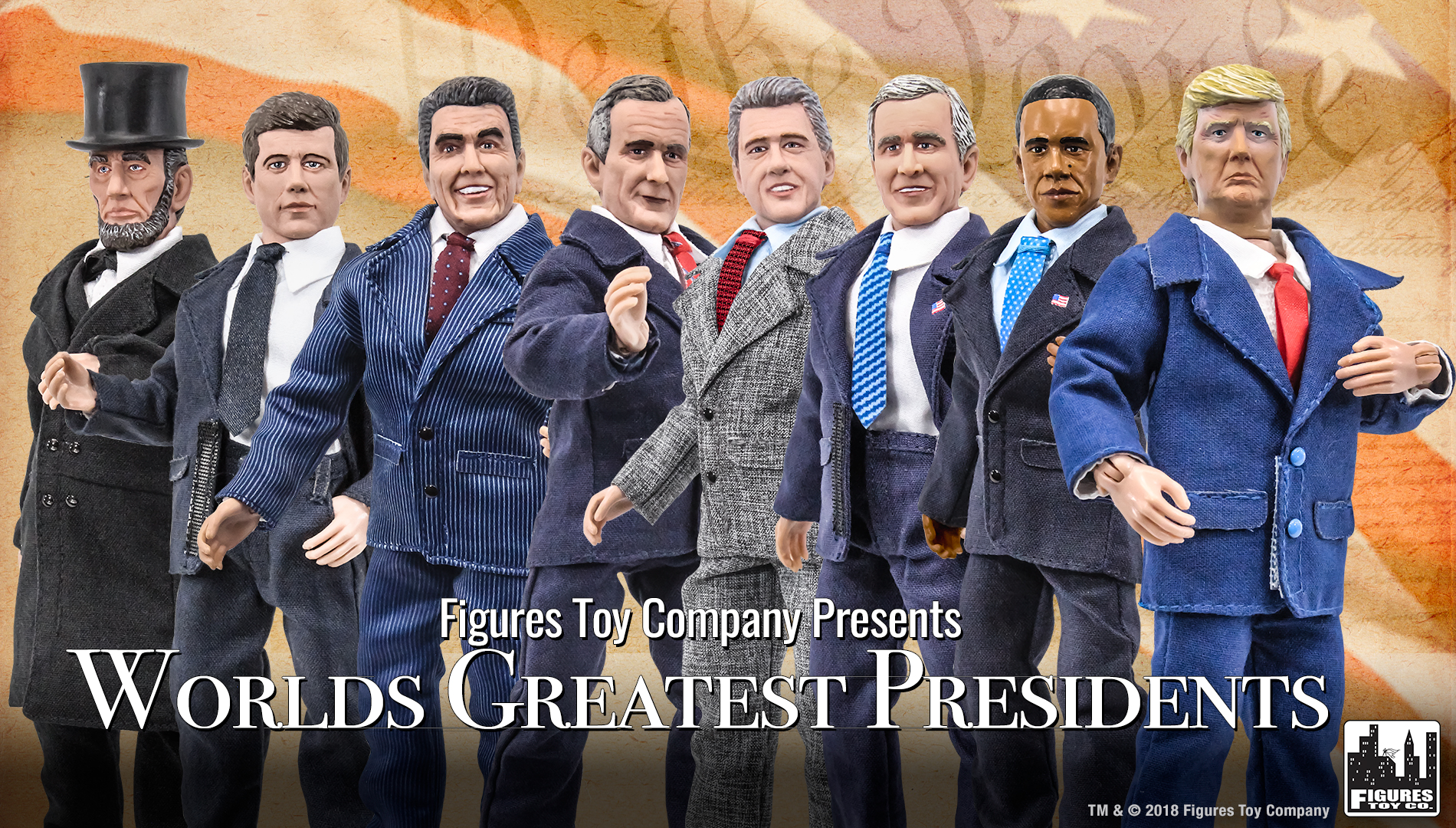 Not long ago, Figures Toy Company announced their plans for a Presidential series of retro figures, featuring many of the historical names that have sat in the Oval Offices. In today's #MMFTCNEWS, FTC salutes the good ole' USA by revealing even more US Presidents who are set to become fully poseable retro figures! Here's the list of luminaries joining JFK, Kennedy, Obama, and others in the World's Greatest Presidents line!
Lyndon B. Johnson
George Washington
Franklin D. Roosevelt
Harry Truman
Theodore Roosevelt
Dwight Eisenhower
Thomas Jefferson
Ulysses S. Grant
Andrew Jackson
Woodrow Wilson
You don't have to live in a white house to have the Presidents in your residence, and these famous leaders will start arriving at http://www.figurestoycompany.com in the not too distant future. Who needs history books when you can go back to the past with the World's Greatest Presidents! Besides these retro figures of public figures, FTC is also home to a host of DC Comics heroes and villains, iconic rock band KISS, and even the animated stars of Hanna Barbera cartoons! Be on the lookout for more classic characters to collect from FTC, and stay tuned for more exclusive #MMFTCNEWS about what they've got in store for us all!