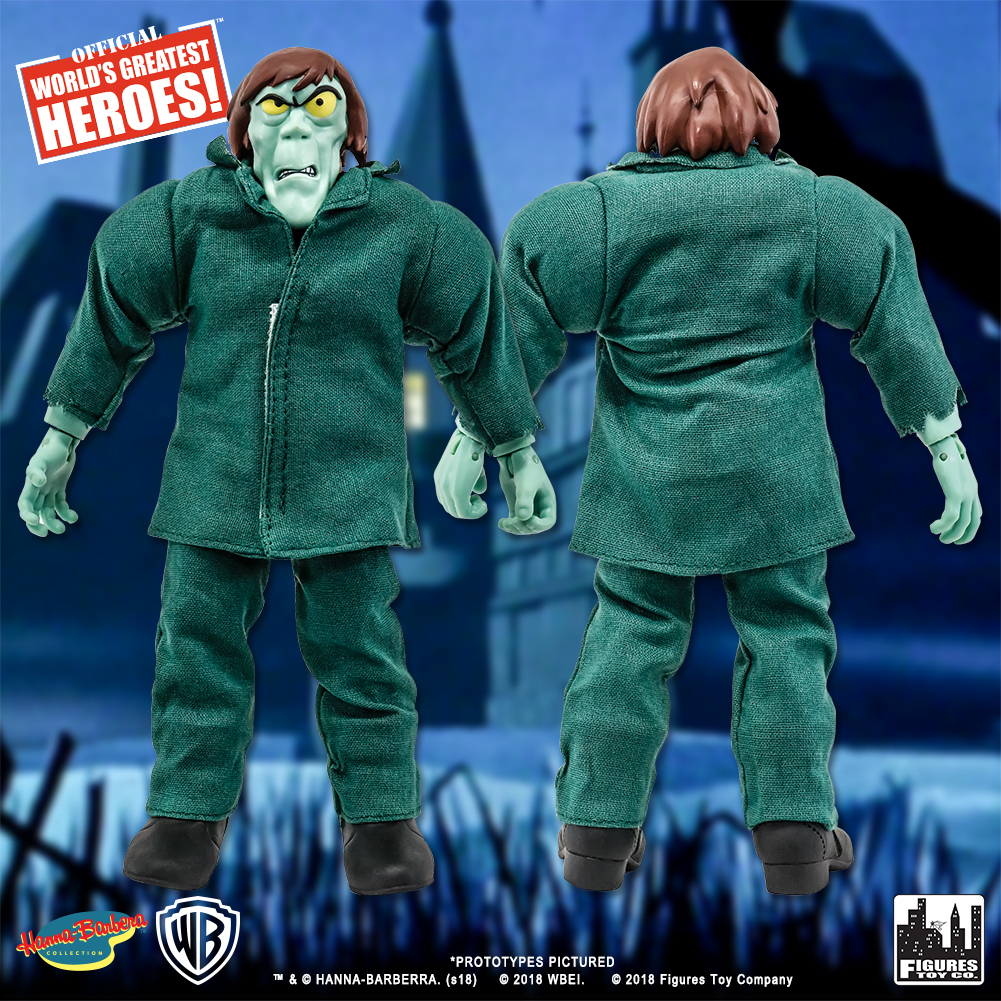 Another masked menace is making things miserable for Mystery, Inc.! Can they stop this ghastly goon, or will they spend their nights being scared? In this week's #MMFTCNEWS, Figures Toy Company is happy to reveal two new figures for one of their most beloved toy lines. Arriving in December as part of their Scooby-Doo series, today is your first look at the Scared Shaggy variant retro figure and the figure that might be the reason for his fright, The Creeper!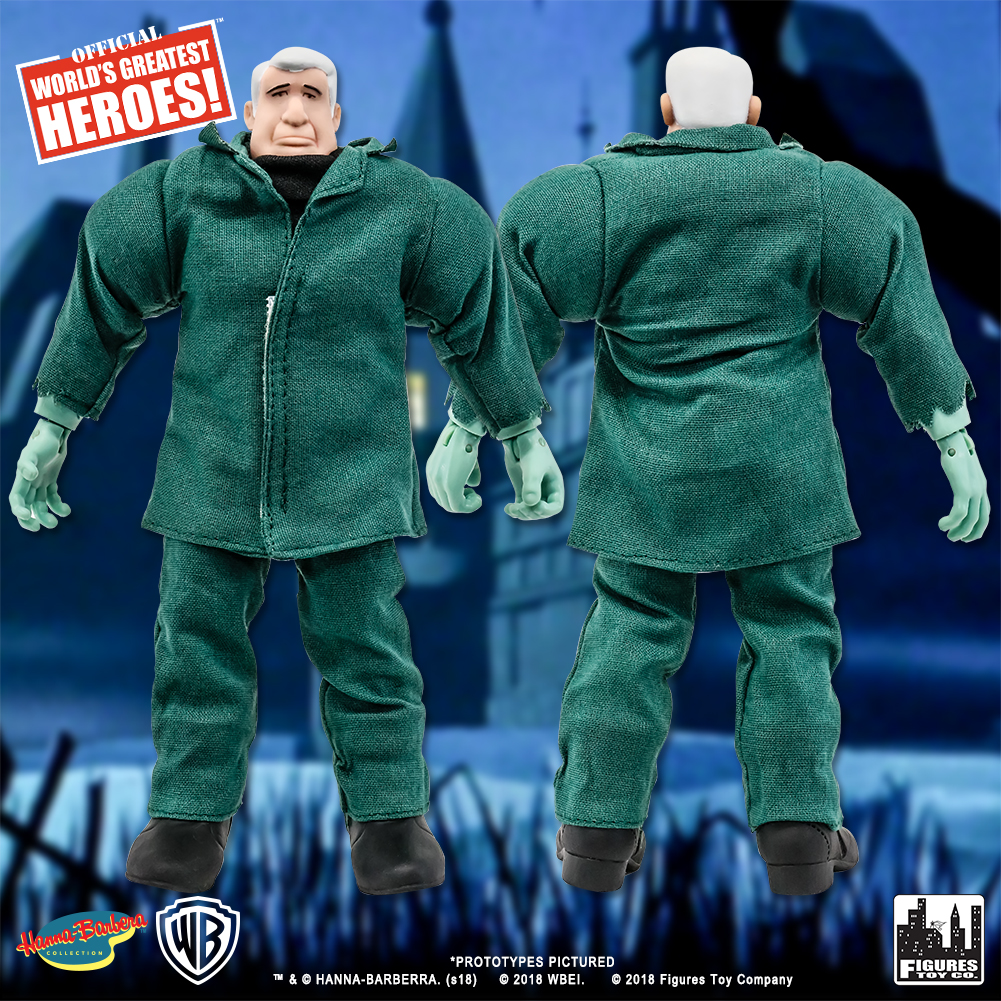 If you remember your Scooby-Doo stories well, you may recall that The Creeper is actually Mr. Carswell, a bank manager who donned the disguise of the zombie like Creeper to steal cash from his bank, then cover up his tracks! FTC's Creeper figure comes with a Mr. Carswell head sculpt and a removable Creeper mask, so that his identity can be exposed to the world when those "meddling kids" catch up to him! FTC's new Shaggy figure is still in his trademark clothes, but with a much more nervous, fearful expression on his face! The Scared Shaggy figure is the perfect compliment to the Scared Scooby that's available on www.figurestoycompany.com right now, or for displaying alongside the various villains from the Scooby-Doo line!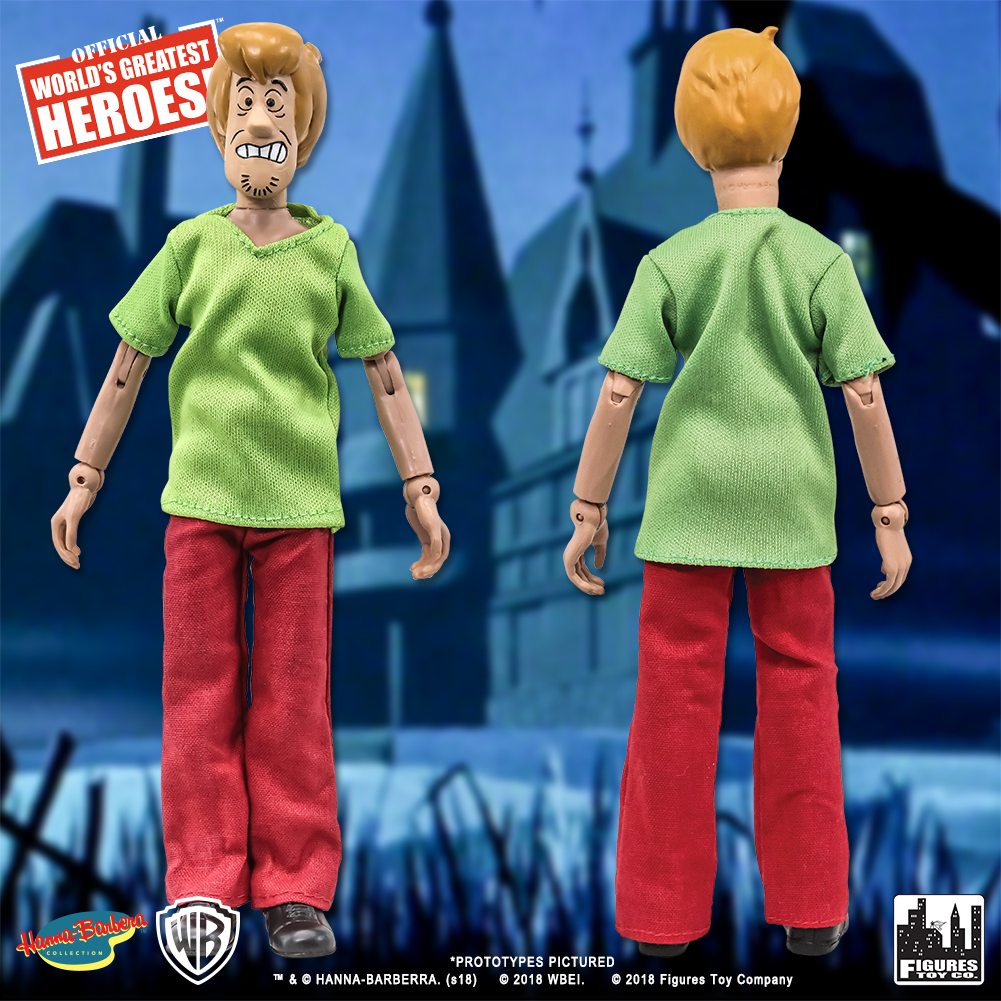 These two figures and more are all a part of the December delivery coming to Figures Toy Company, so prepare yourselves for an influx of new items! Shaggy, Creeper, Santa, Mrs. Claus, and a slew of DC Comics characters like Hawkman and Man-Bat will all help FTC close out 2018 with a bang! You can shop the Scooby-Doo series (as well as hundreds of other items (ranging from retro figures to wrestling figures) at www.figurestoycompany.comright now, and make sure to visit the Mego Museum every Friday for more exclusive #MMFTCNEWS updates about Figures Toy Company's new releases, sneak previews, and more!
Look for a new Mint on Card every week, you can explore our past episodes here: https://www.youtube.com/watch?v=ps1C9l0i4U4&list=PL0Y8qhZtGdGFTsPSKf0YhsEa6RBptSJe-



Shop for Mego on Ebay and each click supports us a little bit, thanks!