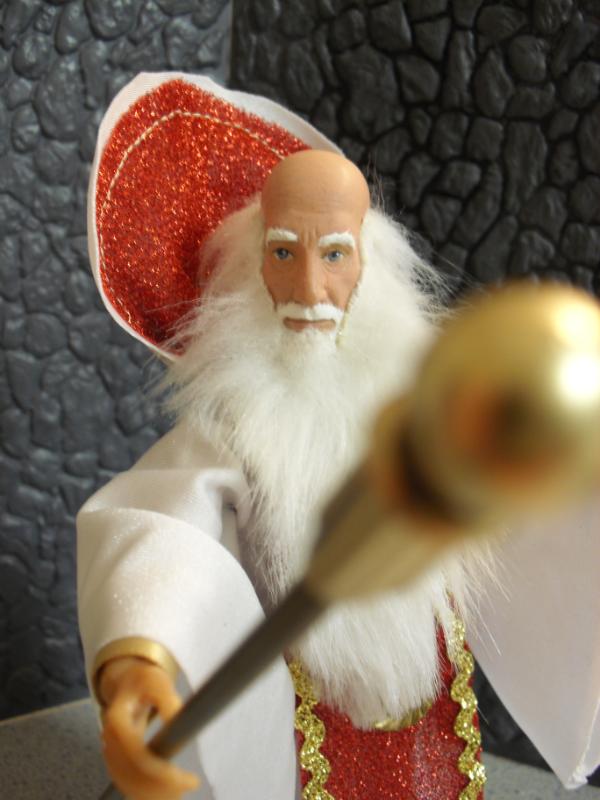 For the month of February we'll be highlighting the customizing talents of Dana M. Smith, aka danadoll on the boards. Read the interview and take a look at his medieval meanderings after the jump…..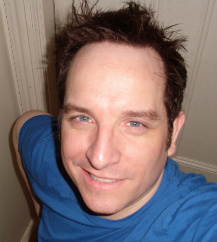 Name: Dana M Smith – aka danadoll
EH: Any personal info you wish to share – Married, children, other hobbies, occupation, etc?
So far, I'm a life-long resident of Maine.  I'm currently back in college, after losing my job (of 5 ½ yrs) in a mass layoff a year and half ago…College at 40+ is weird.  I live with my partner of 11 years and we have a 5 year old Himalayan cat named Chloe.  I also draw, paint, write, collect comics as well as action figures and play a few computer games (although I'm not a much of a gamer).  I'm also a life-long fan of monster movies (love Universal Monsters), Sword and Sorcery, as well as science fiction movies/TV.
EH: How did you get started collecting Mego?
I was probably about nine years old and when I saw Micronauts at the toy store (Child World, I think it was) in '76 (?), I wanted them.  I can't recall if my mom bought me some then or not, but I do know that Christmas there were a few Micronauts under the tree.
EH: What is your favorite original Mego figure and line?
It's definitely the Micronauts.  My parents had also bought me a Mego Spider-Man and Superman, but the Micronauts were my true fixation.
EH: What is, in your opinion, the biggest "hole" in Mego's original lines? 
I had always hoped the Micronauts line would have put out more aliens and vehicles.  It also would have been nice if Mego had licensed even more of the Microman figures (like the Acroyear Ardens, the Lady Commands, more vehicles, etc..).
EH: What motivated you to start customizing? 
I think when I wanted figures of characters that were never made.
EH: What was your first custom?
I think I first started customizing when I was very young, I believe I began altering some Fisher Price Adventure People into superheroes of my own invention (no pictures of those, I'm afraid).
EH: Looking back on it now, how did it come out?
I guess they came out as well as a 9 or 10 yr old artist could do.  They were pretty simple, I made capes and masks for them.
EH: What have you done/learned that has improved your customizing skills?
My great grandmother taught me to sew and I've improved a bit over the years…I'm also much better at painting then I used to be.  In the past, I really didn't have the patience for it.
EH: What areas of customizing are your strongest points, or favorite things to do?
I guess I'm pretty good at making the outfits/costumes for my customs.  I'm pretty inventive as well in making parts out of other things.
EH: What resources make it easier for you as a customizer?  (Is there a favorite source for parts or information that aids you more than anything else?)
CTVT parts are affordable, even though they aren't always the best quality.  Doc Mego also has some great deals on parts you can't get anywhere else.
EH: What is your favorite custom you've done and do you think it's your best work?  If not, what do you think is your best work? 
I made a 5 inch Doom Patrol Celsius custom figure (I included some pics) a few years back that came out fantastic, I sent her to a friend in New Zealand (who is also a member of the board).  He's a great guy and I know she made him happy.
I was very happy with one of my recent D&D customs, Ringlerun.  He came very nicely (also included pics).  My recent Strongheart and Mercion customs came out pretty good too.
EH: Why do you choose the projects you choose?
It has to be something I'm passionate about, but also something I believe I can make without too much grief.
EH: What are your favorite customs others have done and why? (if there is one- for example, Leitners Catwoman, David Lee's Ghost Rider, etc…)
I love some of the monster customs
EH: What is on your "to do" list in the near future?
I have several Dungeons & Dragons customs in the works (Mego 8 inch scale and LJN 4 inch scale) and a couple just in the back of my mind.  I also have to get back to finishing a few of the Mego-ish 8 inch Space:1999 custom figures I put aside for a while.
EH: How do you think customizing affects the Mego collecting hobby?
I'm guessing it probably fulfills some folks' dreams of completing their collections with figures that never were.  I know some people sell customs too, which in turn makes other collectors happy.
EH: Any tips or words of customizing advise to new customizers?
I guess my advice would be to take it slow, plan things out…Perhaps even draw out how you'll put your figure together (what parts you'll need and all that).  I find that planning things out helps me reach the goal easier and with better results.
EH: Do you sell custom figures or parts? 
Not really, no…I did do some trading with a fellow Mego Museum member.  I made a custom Year 2 Space:1999 Commander Koenig outfit for the customs he was working on., that's about it.
EH: What does your family/friends think of your Mego custom work/hobby?
My partner is okay with it, he doesn't mind as long as I'm happy.  My family just doesn't talk about my toy obsession, I think they have a better time dealing with it by not bringing it up…Ha!
EH: Thanks for taking the time to chat with us Dana!
Thank you, Steve…I'm honored that you asked me.
View the gallery to see pics of Dana's work.