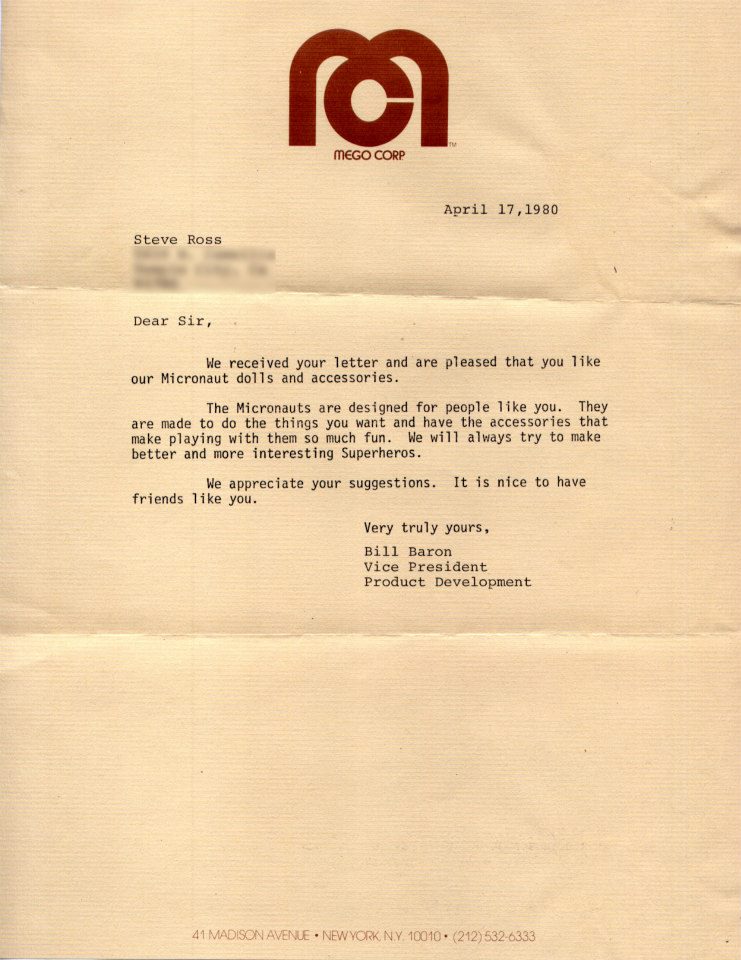 Steven Ross generously shared with us this awesome letter from Mego VP Bill Baron (whom we interviewed in 2006).
Steven explains "When I was a teenager (with a lot of time on my hands, apparently), I sent the Mego Corp. a multi-page letter (on notebook paper!), that explained why Marvel's Micronauts (comics) would make an excellent movie. "
Sure it's a form letter but seeing as the movie rights are a hot commodity right now, it seems you started something Steven!