Thanks to an old issue of Toy magazine we've got two rare views of Mego's 1976 Toyfair promotional appearances as they launch the Cher and Muhammad Ali lines in spectacular fashion. The Champ headlined the "Mego Breakfast". Check out  the Mego logo on the front of the podium. Pure awesomeness.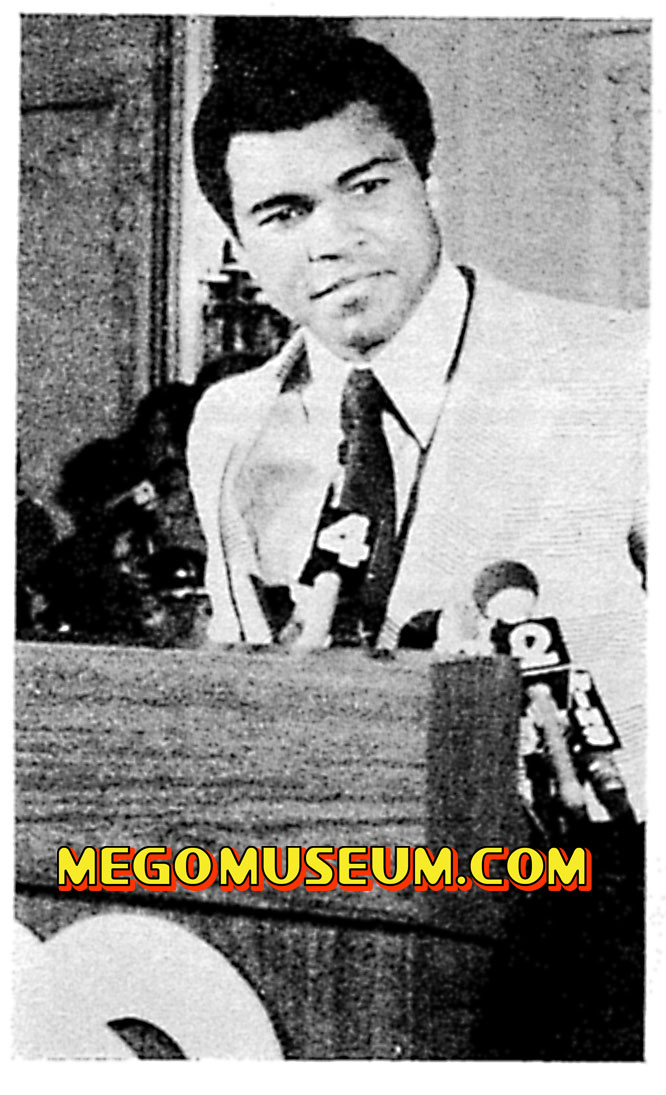 Sonny and Cher were the guest of honor at a 1,400 person dance at the Waldorf Astoria in New York City. Cher is seen here posing with her soon-to-be ex-husband Sonny.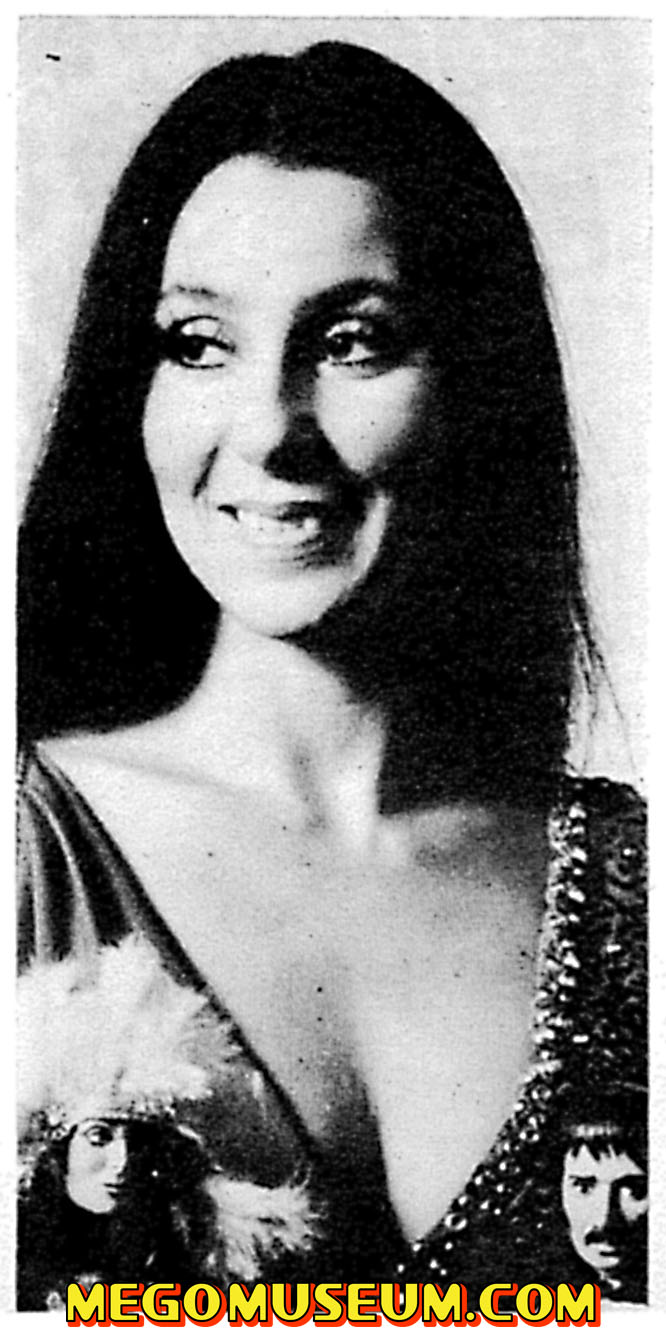 That's not a doll.  He was really that short.
In a 1997 interview with the Mego Museum Mego executive Neil Kublan described being shaken down for more money by Sonny right before they were about to go onstage. Crazy days at Toy Fair, man…
The article goes on to mention that mainland China was displaying toys for the first time at Toy Fair. Toys made in China? Yeah, good luck with that.
Head on over to Plaidstallions to see who else was making the rounds at Toy Fair 76. Hint: One guy has bionic limbs, the other one may need them….